Breed
Bedlington Terrier
---
AKC Grouping
Terrier Group
---
Temperament
loyal
charming
frollicking
---
Demeanor
alert and responsive
Choosing the Best Dog Food for an Overweight Bedlington Terrier
Bred to hunt vermin in North East England, the Bedlington Terrier needs controlled portions of food to maintain a healthy weight and disposition. Not nearly as active as their ancestors, the Bedlington Terrier should not be fed many treats and other foods that will push them beyond their daily caloric needs.
---
Breed
Bedlington Terrier
---
AKC Grouping
Terrier Group
---
Temperment
loyal
charming
frollicking
Demeanor
alert and responsive
The History of Bedlington Terriers and Obesity
Originating in the damp and chilly climate around the cliffs of northern England, the Bedlington Terrier has a strong coat and resilient disposition. While originally coveted for their rate and vermin hunting skills, the Bedlington Terrier was also a prized breed as far back as the late 18th century for the British gentry. The pinnacle of fame for the Bedlington Terrier was first prize at the Westminster Kennel Club Dog Show in 1948. From afar, the Bedlington Terrier can be mistaken for a lamb given its white wired coat. Agile and swift, the Bedlington Terrier is prized as a racing dog that also excels at multiple sports. The Bedlington Terrier is adept as a hunter on both land and in water and adapts well to both city living and rural farm life.
---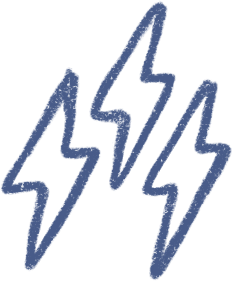 Energy
energetic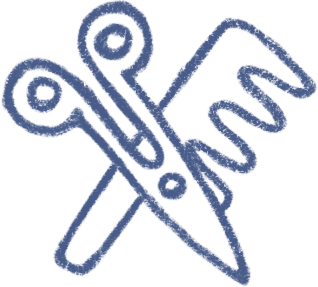 Grooming
brushing 2-3 times a week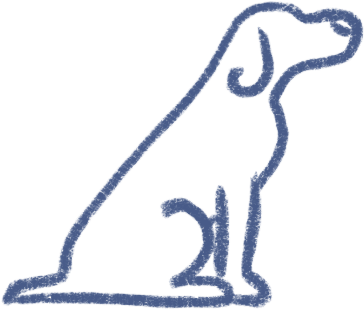 Training
willing to follow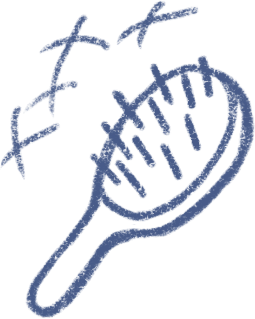 Shedding
infrequently
---
Overweight/Obese Bedlington Terriers in Modern Times
Left to their own resources for centuries, many Bedlington Terriers survived on barn vermin and hunting spoils. Today, the Bedlington Terrier is a cherished pet for many families across northern Europe and the United States. This head strong breed does have a tendency towards stubbornness and needs to be trained at an early age with a firm hand. In 1948 the revered Bedlington Terrier boasted best in show in the Westminster Kennel Club Dog show and was rewarded with photo on the cover of LIFE magazine. Very active, loyal and somewhat mischievous, the Bedlington Terrier is gentle with children but must be exercised daily either on a leash or in a fenced area. Most Bedlington Terriers today need only forage as far as the kitchen floor for a bowl full of dog food. Given their reduced activity level today, the Bedlington Terrier needs to have their dog food carefully portioned in order to maintain a healthy weight and disposition.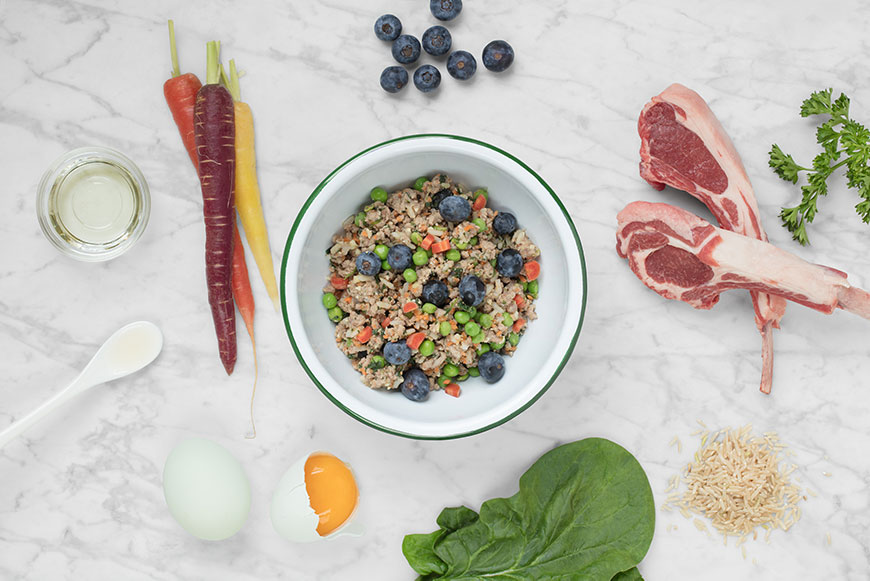 ---
The Best Dog Food for an Overweight Bedlington Terrier
Spot & Tango has worked with veterinary nutrition specialists to formulate high-quality dog food that can help an obese Bedlington Terrier. Spot & Tango puts a high priority on sourcing beef, lamb and turkey from regional New York farmers for each of their dog food dishes. Following their dedication to quality ingredients, Spot & Tango prohibits all prescription antibiotics, preservatives and hormones in each on their recipes. Food rich in nutrients and rich vitamins can serve to attend to symptoms that your obese Bedlington Terrier might be experiencing. Dedicated to dealing with the tendency for dogs to gain weight today, Spot & Tango just uses select carbohydrates on their veterinary nutritionist-approved dishes. An obese Bedlington Terrier can benefit from sufficient leafy greens and fruits in their diet to assist with food digestion and energy levels-- Spot and Tango's dog food has both.
---
Choose Spot & Tango for Overweight Bedlington Terrier Dog Food
Spot and Tango have taken it upon themselves to help you and your overweight Bedlington Terrier find the right dog food. In order to do that, we'll need to learn a little bit about your dog. Things like size, age, etc. will affect the nutritional needs of your dog, and so we use a proprietary questionnaire to pinpoint those needs in order to develop a suggested meal plan that can provide your overweight Bedlington Terrier with complete nutrition, while still helping them to lose weight. Our menu is built upon the foundation of quality ingredients that are whole, fresh, and fit for human consumption. We use 100% real meat to provide your Bedlington Terrier with a high protein diet, and we stay away from cheap filler ingredients like sugar that can contribute to unexpected weight gain. Our meals also contain things like vegetables, grains, and fruits that provide all of the vitamins and nutrients your Bedlington Terrier needs, such as vitamin C, fiber, calcium, and more. Our menu has been developed with the help of medical and nutritional experts in order to promote canine health on a dog by dog basis, because man's best friend deserves nothing less. Spot and Tango is family owned and operated, and we aim to bring that personal touch to dogs everywhere in the form of a nutritious and delicious diet that we'd happily feed our to own canine companions.