Breed
Boston Terrier
---
AKC Grouping
Non-Sporting Group
---
Temperament
---
Demeanor
outgoing
Choosing the Best Dog Food for a Boston Terrier with a Sensitive Stomach
Boston Terriers are known for being the "American Gentleman," forever clad in their fur tuxedo coat. However, despite this distinguished reputation, the Boston Terrier is also known for their flatulence. This is associated with a sensitive digestive system. As such, consider obtaining dog food for Boston Terriers with a sensitive stomach for your dog.
---
Breed
Boston Terrier
---
AKC Grouping
Non-Sporting Group
---
Temperment
Demeanor
outgoing
The History of Boston Terriers with a Sensitive Stomach
Boston Terriers are lively and intelligent. They are loyal and protective of their owners. They are gentle and can be fierce (as seen by the well-known Sergeant Stubby, a war hero of World War I who kept a German soldier in place by the seat of his pants until American soldiers could arrive). But despite their positive attributes, many owners complain of excessive flatulence, or gas. This seems to be related to poor diet in many cases. While many breeds are not particularly prone to sensitive digestive systems, Boston Terriers are. As such, it is important to find a diet that caters to that attribute. Some common causes of sensitive stomachs can be food related: protein source, amount of fat, quality of ingredients, amount of vitamins and minerals, and the fiber source. Finding the right dog food for your dog with a sensitive stomach may take a little trial and error. But it all comes down to quality. It also helps to audit your dog's diet. Are they only getting dog food? Or are they getting food from other sources? These other sources may include treats, table scraps, or food from the garbage can. Don't just look at what you are feeding them. Make sure you investigate what your valued dog gets from every member of the household. It also does not hurt to get an opinion from your veterinarian about the sensitive stomach. While with Boston Terriers, they are prone to sensitive stomachs, it's always good to rule out potential causes outside of diet. Health issues are nothing to dismiss.
---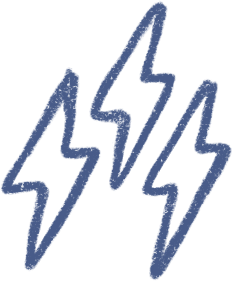 Energy
active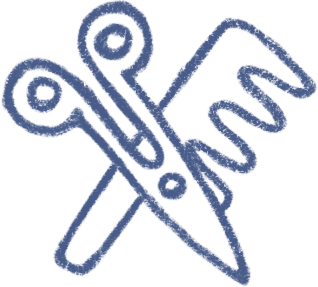 Grooming
a weekly good brushing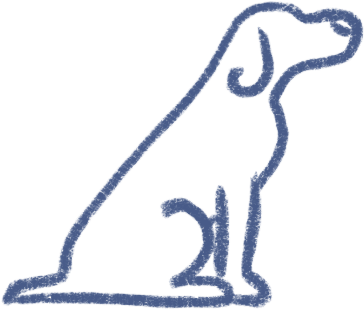 Training
wanting to learn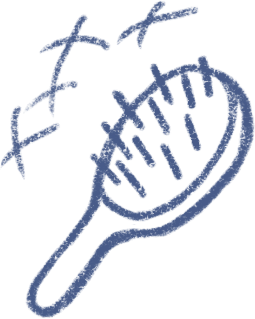 Shedding
infrequently
---
A Boston Terrier with a Sensitive Stomach in Modern Times
Spot & Tango dog food can help with sensitive stomachs, relieve allergies, and are great for picky eaters. If you were a Boston Terrier that experienced constant gassiness due to a sensitive stomach, wouldn't you be picky, too? Our dog food for Boston Terriers with sensitive stomachs may go a long way towards helping your dog's flatulence. As the American Kennel Club states, the quality of ingredients can play a huge factor in whether a dog food is helping or hurting your dog's sensitive stomach. Well, you have no need to worry about the quality of ingredients when you trust us with your Boston Terrier's diet! We use only fresh, human-grade ingredients. And all of our recipes have been approved and created by veterinarians and pet nutritionists. And to ensure that your dog is getting the best food for their individual body weight, build, energy level, and other physical attributes, we've created an online quiz that you can take to help develop your own personalized meal plan. Our food gets its protein from meat: and you have your choice of proteins. So if your dog does not fare well with one type of meat based protein, that is okay! We have several other meat-based proteins available. None of our recipes contain gluten, wheat, soy, potatoes, cheap fillers, or meat byproducts.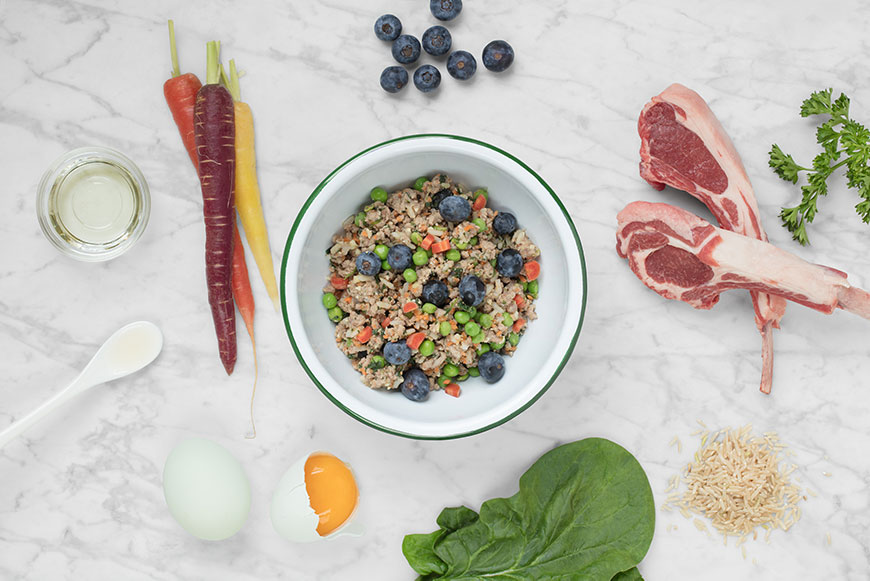 ---
The Best Dog Food for a Boston Terrier with a Sensitive Stomach
It is important to get regular veterinarian care and to learn what medical causes there are for your Boston Terrier's sensitive stomach. When you need to determine what it is that your Boston Terrier should eat, Spot & Tango offers a solution. Spot & Tango provides the public a list of ingredients for each meal it creates. This will let you make educated choices for your Boston Terrier suffering from a sensitive stomach. All of Spot & Tango's meals are made in an USDA-certified kitchen, with human-grade turkey, lamb or beef. It is locally sourced and is free from growth hormones, preservatives or artificial additives of any kind. Spot & Tango's meals are gluten, wheat and soy-free, which can help prevent a sensitive stomach in your Boston Terrier. These meals contain lots of fruits and vegetables that provide fiber, vitamins and minerals, in proportions just right for a Boston Terrier. When feeding your Boston Terrier with a sensitive stomach, you can be sure that Spot & Tango's meals may help alleviate these symptoms through our minimal ingredient recipes that exclude all common irritants and allergens found in many other commercial pet foods.
---
Choose Spot & Tango for Boston Terrier Sensitive Stomach Dog Food
Finding a dog food that works for your dog's sensitive stomach can be hard, and we appreciate that. To make it easier, we ship our subscription foods directly to your door. And if you (or your dog) doesn't like it, you can easily cancel your subscription. We offer a trial order so you can ensure your dog will like the food—and if they don't we will give you your money back. Guaranteed.