Breed
Chihuahua
---
AKC Grouping
Toy Group
---
Temperament
---
Demeanor
alert and responsive
Choosing the Best Dog Food for an Overweight Chihuahua
Choosing the right dog food for your overweight Chihuahua can be a challenge. They are the smallest dog breed in the world. They average just 5 to 8 inches tall and should weigh no more than about 6 pounds. With your average commercial dog food and dog treats, it is hard to get the proper nutrition without letting your Chihuahua become overweight. Dog food from Spot & Tango is healthy and nutritious and can help you give your pet a long and active life.
---
Breed
Chihuahua
---
AKC Grouping
Toy Group
---
Temperment
Demeanor
alert and responsive
The History of Chihuahuas and Obesity
The Chihuahua breed originates in Mexico. The ancient art of the Toltec and Aztecs depict Chihuahuas and their ancestors, the slightly larger Techichi. They were prized by the aristocracy and even kings. You can find depictions of these dogs on the walls of pyramids and other ancient structures. The cultures thought these dogs to have mystical powers. They were sometimes buried with their owners, who thought that their presence would absolve the owner's soul of its sins, leading to a happy afterlife.
---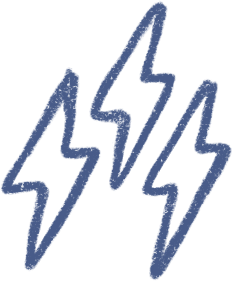 Energy
active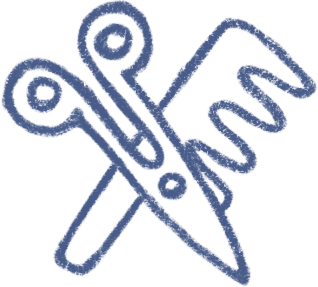 Grooming
only an occasional bath and brushing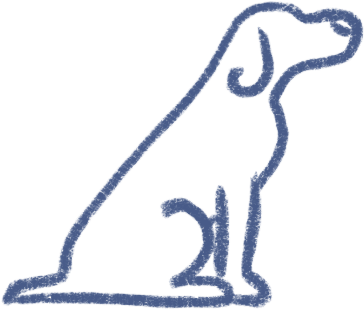 Training
often independent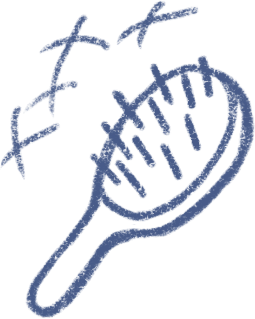 Shedding
occassionally
---
Overweight/Obese Chihuahuas in Modern Times
The Chihuahua was one of the historical treasures of Montezuma. After the Spanish Conquest of the Americas, the dog breed was thought to be lost to history. However, some of these little dogs survived in mountain villages. Their present name comes from the Mexican State of Chihuahua. They became popular in the early 1900s because of their appearance in traveling shows and movies. The Chihuahua first became an officially recognized breed by the AKC in 1908. Their appearance in movies and shows such as "Sex and the City" "Beverly Hills Chihuahua," and "Legally Blond," made them super popular. Chihuahuas come in lots of different colors. They can be black, brown, white, cream, reddish, gold or silver. Their coats can have brindled patterns, masks or spots. Chihuahuas can have short hair or long hair. Grooming is easy for both long and short-haired varieties. An occasional bath and a simple brushing, about once a week is all that is needed to keep them looking nice. These small dogs need very little physical exercise, making them a good choice for city and apartment dwellers. Just their normal running around the house and playing is all the physical workout they need. They actually have a hard time running long distances. If you are out for a walk and see them huffing and puffing and out of breath, it is best just to pick them up and carry them the rest of the journey. Chihuahuas are now one of the most popular breeds. They are full of personality, very loyal and are small. Young women often carry them around in purses and treat them like a clothing accessory. However, they are not the easiest dogs to care for properly. They are very high spirited and playful. They make up for their small size with a big attitude. In a household with multiple dogs, they insist on being the alpha dog. Without proper obedience training, they can act overly aggressive or exhibit destructive behavior. Many Chihuahuas end up in shelters because their owners misjudged the kind of care needed by this breed. Well cared for by responsible pet owners, these dogs can make for happy and loving members of the family.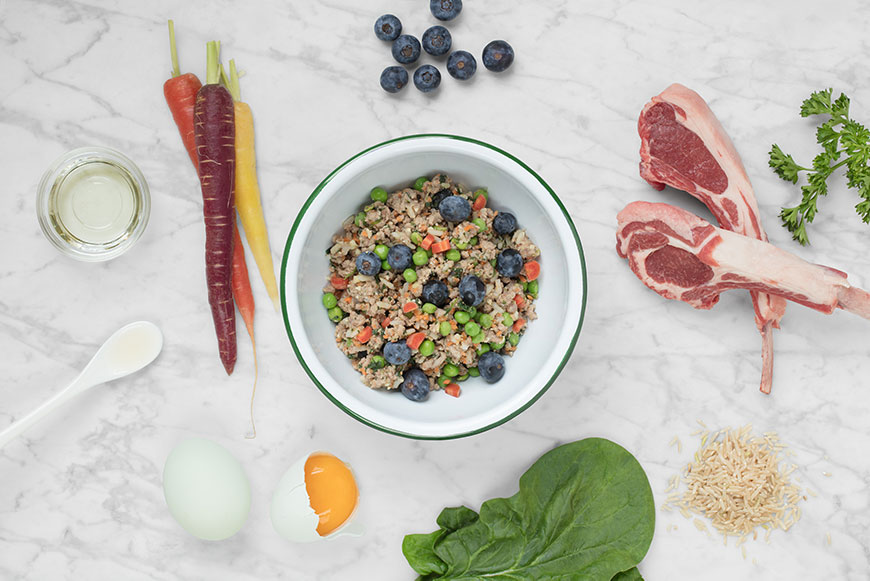 ---
The Best Dog Food for an Overweight Chihuahua
Part of proper care for a Chihuahua is a good quality diet. This breed enjoys "people food," but it is hard for owners to understand which types of foods are healthy for a Chihuahua or how much to feed them. As a result, many end up overweight and end up with problems such as heart disease or problems with their joints. Dog food from Spot & Tango is human quality food that is recommended based on your dog's characteristics, with the right amount of vitamins, minerals, proteins, healthy fats and fiber. Spot & Tango meals contain healthy ingredients such as USDA certified meats, fruits and vegetables, and naturally sourced vitamins and minerals. It is packaged in portion controlled amounts that will have the right amount of calories to keep your Chihuahua at a healthy weight.
---
Choose Spot & Tango for Overweight Chihuahua Dog Food
Maintaining a healthy weight for your Chihuahua depends on not only the quantity of dog food your Chihuahua enjoys, but also the quality. Spot & Tango skips the additives and preservatives and only uses real human food in their dog food recipes. Local farmers in New York are selected for the quality of vegetables and fruits grown using sustainable practices. Real meat selections, without by products, include chicken, lamb, beef and fish. Cooked at low temperatures, Spot & Tango recipes result in high nutrient content and extra flavor. Their recipes are developed and tested by veterinarian nutritionists to meet the stringent nutritional levels recommended by the AAFCO. (American Association of Feed Control Officials) Spot & Tango dog food comes in carefully packaged portions to help an overweight Chihuahua combat obesity, then maintain a proper weight. The recipes are designed to help build immunity, strengthen muscles, minimize allergy and arthritis symptoms as well as improve digestion and increase energy. Join the 1000's of happy and healthy Chihuahuas that are now enjoying exceptional dog food delivered straight to their door from Spot & Tango. You, and your happy, if not somewhat obese Chihuahua, won't be disappointed!