Choosing the Best Dog Food for an Overweight English Springer Spaniel
In order for us to know what the best type of dog food is for an overweight English Springer Spaniel it would be helpful to take a look at their history and how this breed has evolved over time. The English Springer Spaniel has a long ancestry and the dog's role has changed over time, which could be a contributing factor to an overweight English Springer Spaniel.
---
The History of English Springer Spaniels and Obesity
The English Springer Spaniel was developed in England where it experienced warm and pleasant summers along with cold and icy winters. The English Springer Spaniel comes from England as its name tells and it's ancestry comes from the same as the Cocker Spaniel's and the Field Spaniel. The English Springer Spaniel became a distinguished breed as a gun dog by select breeding among English huntsmen. The dog became a desirable breed to the hunter's of England when the hunting rifle became the favored choice of fowl hunting replacing the nets or bows previously used. It was because of the dog's ability to work in fields sneaking up on birds and "springing" them to the air allowing the hunter to shoot them at just the right time. The dog was equally as desired as a family pet thanks to its affectionate and easy going nature. It was said that the dog could go from family pet during the week to eager hunting dog on the weekends with no problem at all. The short legs of the dog along with it's dense thick coat make it an excellent field dog since the coat protects the skin from brambles and burrs found in the fields.
---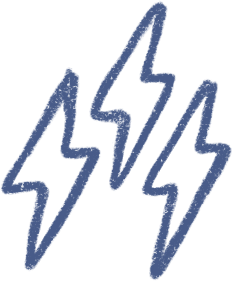 Energy
active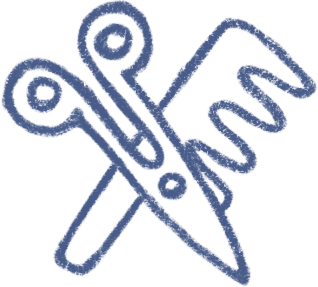 Grooming
a weekly good brushing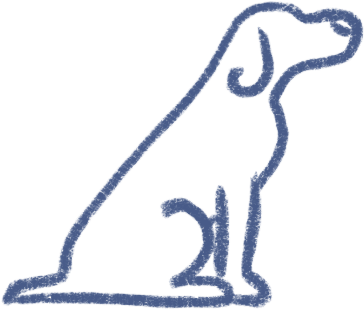 Training
wanting to learn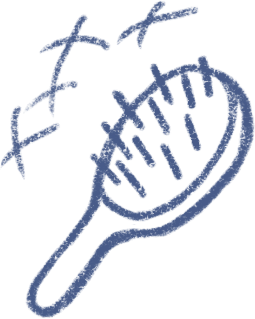 Shedding
occassionally
---
Overweight/Obese English Springer Spaniels in Modern Times
Even though the English Springer Spaniel would have been kept as a hunting dog it was equally loved as a family pet and most likely enjoyed a better diet than that of other hunting dogs as it most likely dined on scraps and leftovers from its family. Today these Springer Spaniels are mostly used as family pets or show dogs thanks to their extra friendly personality and easy trainability. The English Springer Spaniel is an energetic dog but can be trained to be satisfied with daily walks or playing sessions and will be happy to spend plenty of time indoors. Many celebrities have enjoyed having Springer Spaniels as pets including Kate Middleton, Cesar Milan, and Bing Crosby to name a few. As a family pet or show dog the Springer Spaniel has become used to the relaxed and pampered lifestyle it usually has now days. The invention of dog food has made the feeding of Springer Spaniels much easier and more convenient than in the past. It is very important that as the dog's lifestyle has changed that his dietary may benefit from are adjusted accordingly in order to keep them in great shape and happy.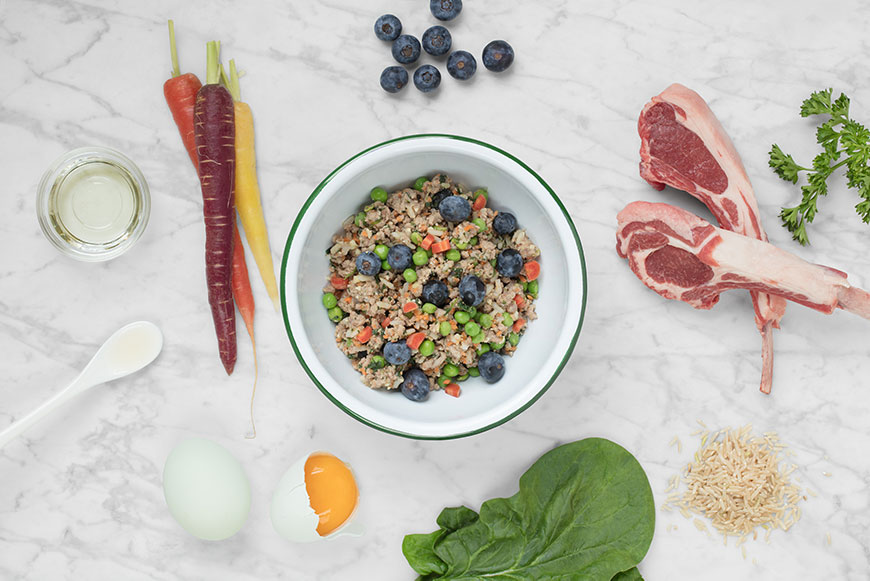 ---
The Best Dog Food for an Overweight English Springer Spaniel
It is essential that an English Springer Spaniel is given the correct quantity of food for every single meal. Spot and Tango's dog food for obese English Springer Spaniels helps do just that. The veterinarians and animal nutritional experts at Spot and Tango interact to create the proper balance of nutrients your English Springer Spaniel needs so they do not eat way too much and end up being obese.
---
Choose Spot & Tango for Overweight English Springer Spaniel Dog Food
Our ingredients are all human grade. We don't fill our food with cheap fillers and potatoes and wheat. Rather, our food is made up of fresh, local meat, fruits, and vegetables. We also use quality carbohydrates that will nourish your English Springer Spaniel in a way that is safe and healthy. Our dog food is a great option for an English Springer Spaniel and has been designed by veterinarians and pet nutritionists who know how to balance a healthy diet for your English Springer Spaniel. Add to that the fact that our dog food for an overweight English Springer Spaniel can often boost energy levels, getting your English Springer Spaniel to a healthy weight will be easier than ever. Go online to take our quiz today! It can help us to create a great meal plan for your overweight English Springer Spaniel's individual needs, based on physical attributes such as breed, weight, age, and gender.