Breed
French Bulldog
---
AKC Grouping
Non-Sporting Group
---
Temperament
---
Demeanor
alert and responsive
Choosing the Best Dog Food for a French Bulldog with a Sensitive Stomach
French Bulldogs are known to have breathing issues and allergies. These issues can be triggered by food and it is important to find the right French Bulldog sensitive stomach dog food for your furry friend. To better understand the French Bulldog and their unique dietary needs, let's look at their popularity around the world! The French Bulldog can trace its roots all the way back to ancient Greece. They are direct descendants of the dogs of the Molossian tribe. Molossian dogs were spread throughout the world by traders and soon the British Molossian dogs created a new type of dog called the Mastiff. Mastiffs were used for bull-baiting, hence the well-known name of "bulldogs". Once bull- baiting was no longer legal, the dog started to be bred as a non-sporting dog. Since the breed was no longer a sporting breed, some bull-dogs were crossbred with terriers to reduce their size. By the 1800s these dogs had become very popular throughout many English cities, specifically Nottingham. Nottingham was known for their lace-making industry. When the industry was threatened by the Industrial Revolution in England, many lacemakers relocated to the French countryside, bringing their toy bulldogs with them. Once in France, these little Bulldogs became very popular and some believe that they were even crossed with terriers and Pugs, which contributed to their iconic "bat ears". Soon the French Bulldog's popularity spread to Paris where they solidified their reputation as great city dogs and soon became associated with the Parisian culture and high society. By the 1900s the popularity of the French Bulldog had spread to the United States.
---
Breed
French Bulldog
---
AKC Grouping
Non-Sporting Group
---
Temperment
Demeanor
alert and responsive
The History of French Bulldogs with a Sensitive Stomach
The French Bulldog is an extremely popular breed all across the world. The breed is especially popular in the United Kingdom, Australia, and the United States. In the United States, the French Bulldog has been ranked as the sixth most popular breed by the American Kennel Club. In the United Kingdom, the Frenchie was ranked as the fourth most popular dog registered in the UK. Also, in 2017, Australia's love for the dog made them the third most popular rated dog in the country. French Bulldogs have risen to prominence in pop culture. From features in movies and TV shows to artwork and clothing, people love French Bulldogs! Frenchies have even been featured in paintings by famous French artists including Toulouse-Lautrec and Edgar Degas.
---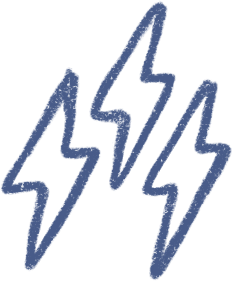 Energy
calm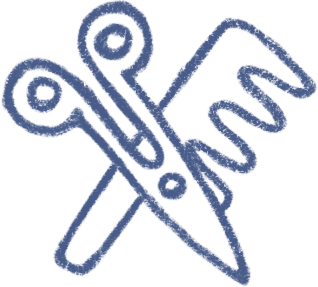 Grooming
only an occasional bath and brushing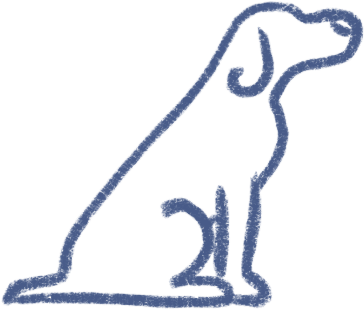 Training
willing to follow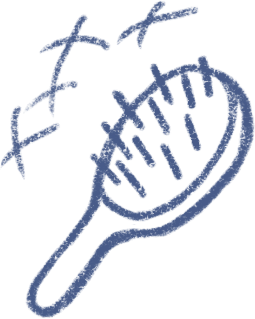 Shedding
regularly
---
A French Bulldog with a Sensitive Stomach in Modern Times
The French Bulldog that we have come to love today has specific dietary needs that we need to keep in mind. The French Bulldog can be prone to allergies that can be triggered by the foods they eat. Spot & Tango can help you find the perfect meal plan for your French Bulldog. Our easy to take quiz will help you to select a dog food with your dog's sensitive stomach in mind. We take pride in our ingredients, and your dog's sensitive stomach will appreciate them as well! We use nutrient-rich vegetables, healthy oils and vinegars, calcium and protein-packed eggs, fresh USDA-Certified meats, antioxidant-rich fruits, and carbohydrates that may be easier on your French Bulldog's digestive tract.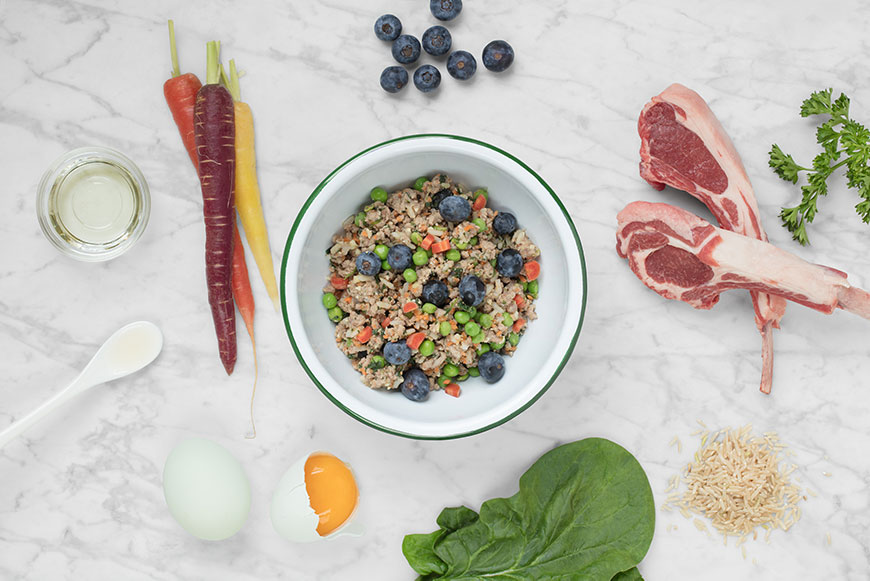 ---
The Best Dog Food for a French Bulldog with a Sensitive Stomach
It's imperative to take your French Bulldog to a veterinarian when they have chronic stomach concerns to discover what's causing it. After which, Spot & Tango may provide an excellent solution to alleviating the symptoms of your French Bulldog's sensitive stomach. We describe in detail and list all of the ingredients found in our dog food recipes. The beef, lamb, and turkey that we use in our dog food is all locally sourced from farmers we trust, and is USDA-approved. We guarantee that our meats are growth hormone, preservative, and artificial-additive free. Unlike the grains used as "filler" in many big brand dog foods, our millet, brown rice, and quinoa in our meals are all gluten-free and may improve your French Bulldog's immune system and digestive tract. This can be particularly helpful for a French Bulldog suffering with sensitive stomach issues. Further, the fresh vegetables, including spinach, carrots, and peas in our dog food provide a great source of fiber, which may also help alleviate sensitive stomach woes in a French Bulldog. When you order meals for your dog from Spot & Tango, you have the satisfaction of knowing that you know exactly what your pet is eating, and it has been formulated with their health particularly in mind.
---
Choose Spot & Tango for French Bulldog Sensitive Stomach Dog Food
Our recipes come fresh, pre-portioned, and ready to serve. We take an extra step and vacuum seal all of our meals so they stay as fresh as possible for your dog. We also include a "best if used by" date so you know you're giving your dog with a sensitive stomach, the freshest food possible. All of the ingredients we put in our dog food are free from preservatives, additives, and fillers, keeping your French Bulldog's sensitive stomach in mind. Try Spot & Tango's dog food for you French Bulldog with a sensitive stomach, and you may notice an improvement in your pup's digestion.