Choosing the Best Dog Food for an Overweight Old English Sheepdog
The Old English Sheepdog is a unique and fairly recent dog breed, despite its name, that originated in the British Isles. They are naturally large and can weigh up to 100 pounds and still be quite healthy, depending on factors like their sex and height. The Old English Sheepdog was originally bred to work alongside humans as a dover, to help move cattle around. It's beginnings were fairly active, but as they gained in popularity, so did their increasing appearance as show dogs. The Old English Sheepdog has an interesting and unique look, with a long white and bluish grey thick double coat, and fairly large construction. The OES is an intelligent dog, and their good-natured personality combined with their unique look is what has established their popularity, and captured the hearts of so many owners to this day.
---
The History of Old English Sheepdogs and Obesity
The history of these large gentle pets starts in the west of England, as they were bred from what many believe to be the Bearded Collie. Their original roles beside humans were actually as dovers, not sheepdogs, as they helped farmers move cattle from place to place. Their gentle nature and high intelligence is a great way to really understand why they're so popular with owners today. In fact, and interesting behavior witnessed amongst this lovable breed is their tendency to try and herd small children, or even inanimate objects. This humorous behaviour is just one reason why people enjoy them as pets just as much as they do.
---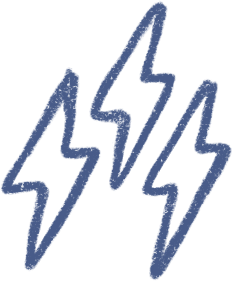 Energy
active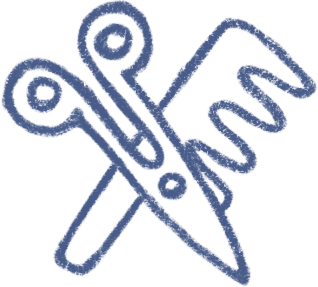 Grooming
brushing 2-3 times a week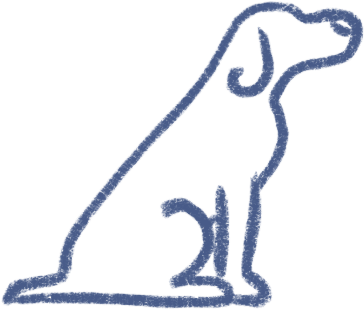 Training
often independent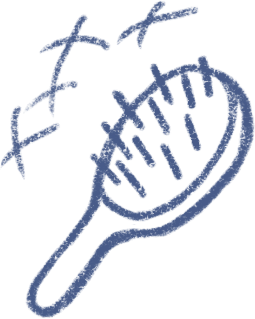 Shedding
seasonally
---
Overweight/Obese Old English Sheepdogs in Modern Times
Although they can weigh up to 100 pounds and still maintain and healthy weight, the Old English Sheepdog is prone to packing on the pounds if not carefully monitored. It's important to concentrate their diets with meals that are high in protein and nutrients, as well as maintaining the correct proportions of the food for the dogs needs. Another important factor in caring for an Old English Sheepdog is their grooming. The grooming for an Old English Sheepdog may seem like a lot of maintenance for some pet owners, as they require brushing at least two to three times per week. This maintenance routine is necessary because of their long thick coats and undercoats. When brushing an Old English Sheepdog, it's important to concentrate on brushing right down to the skin. Neglecting to brush deeply and infrequently often results in matted hair that can cause pain, tenderness, and even skin infections. It's also important to make sure that the hair on the paws is trimmed adequately , as dirt, mud, and other debris may get lodged in matted pieces in and around the toes.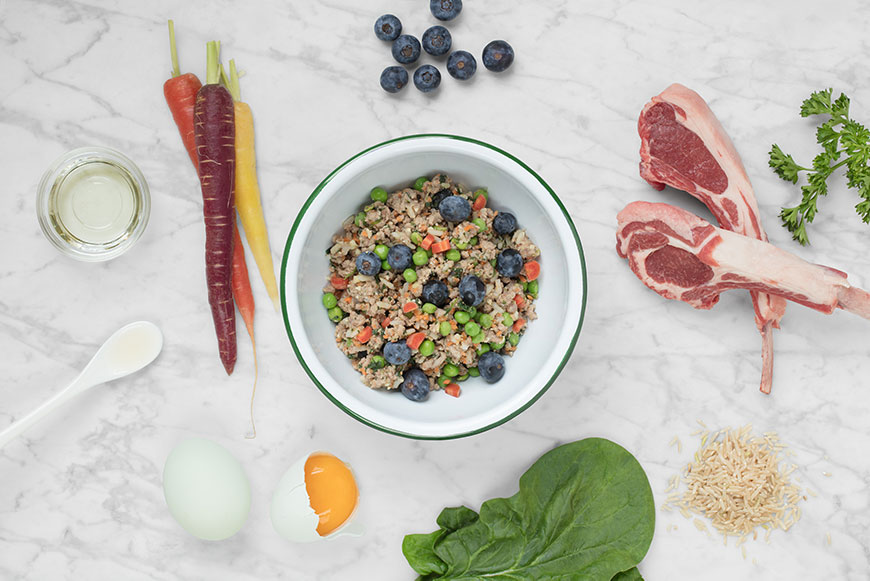 ---
The Best Dog Food for an Overweight Old English Sheepdog
It's incredibly important to monitor the weight of your Old English Sheepdog, as they are prone to some diseases that makes it much harder to control if the dog is already overweight. Some of the diseases that affect Old English Sheepdogs are glaucoma, hip dysplasia, heatstroke, heart problems, cancer, and thyroid issues. If kept from obesity, it is much easier to maintain diseases like hip dysplasia, as there is less weight being placed on the hips while the dogs are moving around. Picking the right dog food and finding the right proportions will go a long way in keeping your Old English Sheepdog healthy and happier for a longer period of time.
---
Choose Spot & Tango for Overweight Old English Sheepdog Dog Food
Spot and Tango are a family owned and operated business, and it's our goal to pass our family values on by providing each and every dog with a balanced diet. We aim to do this with the help of nutritional and medical experts to provide complete canine nutrition and promote healthy living. We use only whole, fresh ingredients that are fit for human consumption, including 100% real meat to satisfy your dog's craving for protein. We stay away from cheap filler ingredients that can create excess weight or prevent weight loss. On top of a protein rich foundation, we use a selection of fruits, vegetables, and grains to provide calcium, vitamin C, fiber, and more to take of your dog's every needs. Each dog's may benefit from are unique, however, and so we employ a proprietary questionnaire in order to pinpoint those needs. We analyze factors such as breed, size, weight, and age in order to cater to your unique canine companion. From this family of dog lovers to yours, we want nothing more than to give man's best friends the dog food they deserve, and we'll send it right to your door in eco friendly packaging.