Breed
Pyrenean Mastiff
---
AKC Grouping
Foundation Stock Service
---
Temperament
---
Demeanor
welcoming and friendly
Choosing the Best Dog Food for a Senior Pyrenean Mastiff
The Pyrenean Mastiff is often a brave, gentle and noble breed. Their demeanor is often times described as welcoming and friendly. But as the dog ages and reaches its senior years, their temperament can become less predictable. While a Pyrenean Mastiff typically is naturally calm, as they get older their energy levels tend to gradually fade which can lead to obesity. A dutiful owner of a Pyrenean Mastiff should take time to find the right dog food for a senior Pyrenean Mastiff to help keep energy levels up and their weight controlled.
---
Breed
Pyrenean Mastiff
---
AKC Grouping
Foundation Stock Service
---
Temperment
Demeanor
welcoming and friendly
How Breed History Plays a Role in Senior Pyrenean Mastiff Health Issues
The Pyrenean Mastiff comes from the area of the central Pyrenees Mountains in the country of Spain where you can enjoy a pleasant and mild climate although winter temperatures can be particularly cold. The exact beginning of this breed is lost to history but we do know that the breed's history reaches back at least 3000 years. This dog was used mainly as a guard dog thanks to his calm and watchful demeanor and extra large size. These livestock protectors were brought along on migrations thousands of years ago and would wear a spiked collar around their neck to protect them as they fought off wolves and bears. In the 1930's and 1940's this breed almost became extinct as wolves and bears were disappearing from the mountains and a railcar had been installed to transport sheep making the dog's job unnecessary. This dog is a calm, peaceful, yet protective breed that is only aggressive when necessary to protect what they are in charge of protecting.
---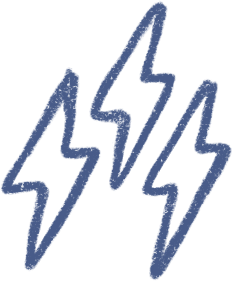 Energy
calm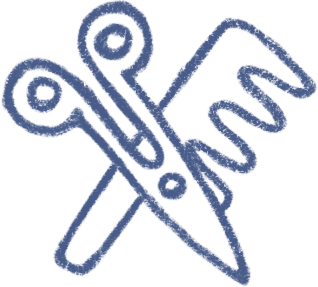 Grooming
brushing 2-3 times a week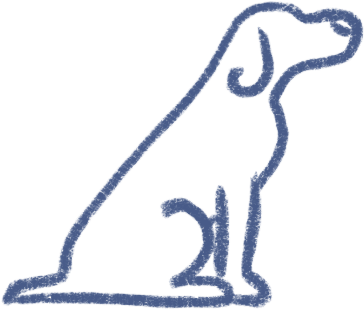 Training
willing to follow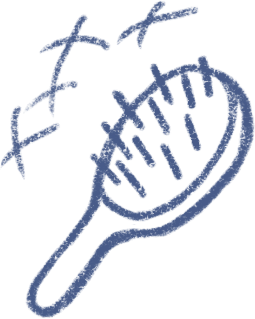 Shedding
seasonally
---
Help Your Senior Pyrenean Mastiff Live a Full & Long Life
It has been recorded that during the migration period of this dog's history that they were so revered that they were fed the same food and portions as the shepherds they were accompanying. The dog has always been revered as a faithful companion and most likely has shared plates with most of their masters. The Pyrenean Mastiff may not have lived as long in years past, but it's important to note that your Pyrenean Mastiff can live as long as 13 years or more today. How? The key to helping a senior Pyrenean Mastiff live a full and long life all lies in selecting the best dog food for a senior Pyrenean Mastiff and making sure it gets proper exercise. The average weight of a Pyrenean Mastiff is 120-240 pounds. If your senior Pyrenean Mastiff is falling outside of that range, you should first consider a dog food that's better for a senior Pyrenean Mastiff (like the dog food Spot & Tango offers). Then, make sure your dog is getting appropriate exercise.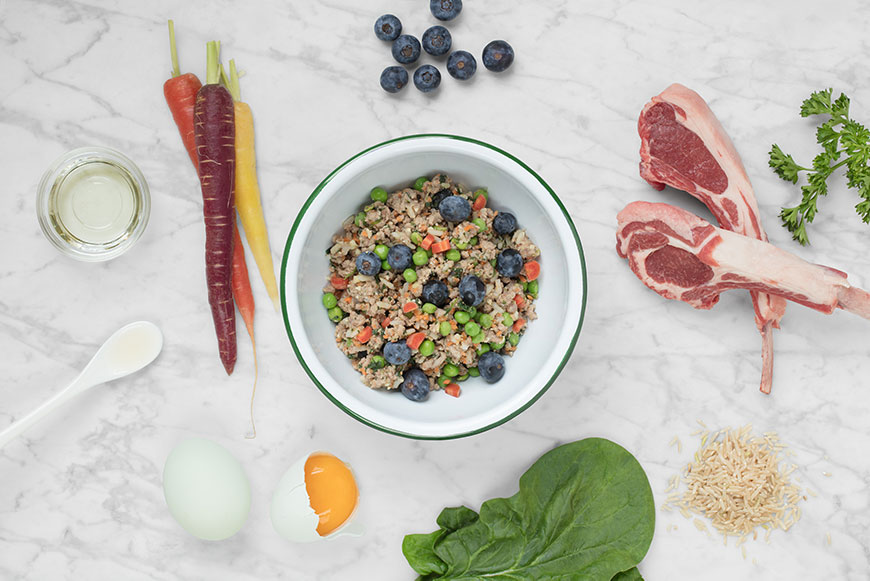 ---
The Best Dog Food for a Senior Pyrenean Mastiff
In order to keep your senior Pyrenean Mastiff, who is prone to being overweight because they're older, in the best health they will need just the right diet for their body, lifestyle, and age. As your Pyrenean Mastiff ages their dietary needs will change and it's important that they are given food specific to their stage of life. As a puppy your Pyrenean Mastiff will be going through a lot of quick development and changing and they will need a higher calorie food that will promote this quick growth. As your Pyrenean Mastiff gets older and become less active and more of a couch potato their caloric needs will change a lot and it will be important to be mindful of this. The Pyrenean Mastiff is for the most part a pretty healthy breed but there is a risk of back or joint problems mainly caused from weight gain or arthritis. The Pyrenean Mastiff is very susceptible to becoming overweight now that they're a senior and they have built a lifetime of love to encourage owners to over feed them. So, it is important to monitor how much extra food is given as well as treats. Overall, the right diet may help keep your Pyrenean Mastiff from experiencing the most common problems that plague dogs such as hip, ear, and eye problems.
---
Choose Spot & Tango for Senior Pyrenean Mastiff Dog Food
senior Pyrenean Mastiffs need special care, and making sure they get the best quality ingredients is a great way to not only keep them happy in their later years, but also to keep them healthy and living longer and happier lives. Spot & Tango has produced recipes made for your aging Pyrenean Mastiff that will give them the nutrients they need with individually designed meals that are tailored to your pets needs. Not only do the meals come packaged in perfect portion, but they contain delicious locally-sourced, USDA approved for human consumption meats like turkey, beef, and lamb. Spot & Tango knows that feeding senior Pyrenean Mastiffs can be an issue for many owners, as dental problems get more common. For senior Pyrenean Mastiffs, Spot & Tango ensures that the foods you get are prepared that makes it easy for them to enjoy, with softer meals for senior Pyrenean Mastiffs with dental issues. Choose Spot & Tango today and give your senior Pyrenean Mastiff a better choice.