Breed
Saint Bernard
---
AKC Grouping
Working Group
---
Temperament
playful
charming
inquisitive
---
Demeanor
friendly
Choosing the Best Dog Food for an Overweight Saint Bernard
In order to understand the dietary and caloric needs of your Saint Bernard , it's helpful to take a look at the evolution of the breed. Today's Saint Bernards are more likely to be overweight because they are less active than past dogs and have more food options readily available.
---
Breed
Saint Bernard
---
AKC Grouping
Working Group
---
Temperment
playful
charming
inquisitive
Demeanor
friendly
The History of Saint Bernards and Obesity
Saint Bernards were originally bred in the Alps of Italy and Switzerland, a mountainous, snow-covered area. Saint Bernards date back to the year 1050, and were thought to be domesticated by monks at the Saint Bernard Pass. Early St. Bernards were bred to rescue travelers stranded in avalanches and snow banks. Saint Bernards were not trained by humans in search and rescue, but instead were taught by older dogs. The Saint Bernard Pass was an extremely dangerous area, and many Saint Bernards died during their rescue efforts. A very large, muscular build gave Saint Bernard the strength they needed to carry out tough missions in challenging terrain.
---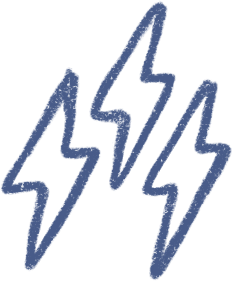 Energy
active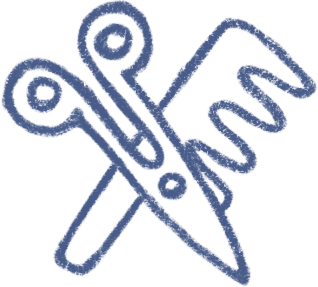 Grooming
a weekly good brushing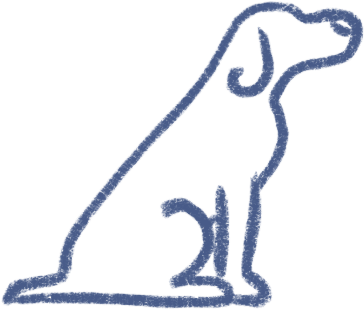 Training
willing to follow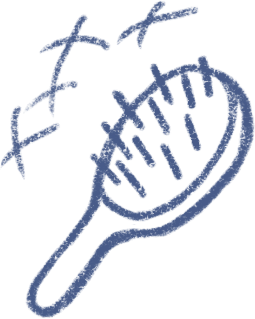 Shedding
an awful lot
---
Overweight/Obese Saint Bernards in Modern Times
Dog food wasn't a priority during the early days of the Saint Bernard so they were likely fed a diet of table scraps and leftovers. Today's Saint Bernards no longer serve as work dogs, but are instead kept as family companions. They are a fairly popular breed, ranking number 48 by the American Kennel Club. Saint Bernards have been scattered throughout pop culture, having been featured in movies and television shows like Cujo, Beethoven and Topper. Most Saint Bernards live an indoor lifestyle, with significantly less exercise than dogs of the past. Unlike the past, there are many different dog food options readily available for today's Saint Bernards. Because Saint Bernards are less active today than dogs of the past, it's likely that they require less calories to maintain a healthy weight.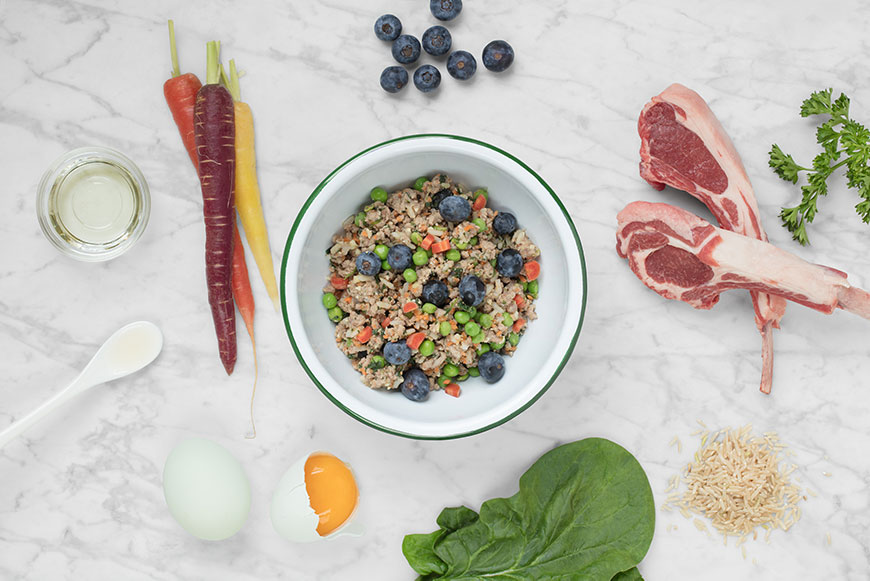 ---
The Best Dog Food for an Overweight Saint Bernard
It is very important that a Saint Bernard is offered the right quantity of food for each meal. Spot and Tango's dog food for overweight Saint Bernards helps do just that. The vets and animal nutritionists at Spot and Tango work together to develop the proper balance of nutrients your Saint Bernard requirements so they do not overeat and end up being overweight.
---
Choose Spot & Tango for Overweight Saint Bernard Dog Food
Spot and Tango are a family owned and operated business, and it's our goal to pass our family values on by providing each and every dog with a balanced diet. We aim to do this with the help of nutritional and medical experts to provide complete canine nutrition and promote healthy living. We use only whole, fresh ingredients that are fit for human consumption, including 100% real meat to sate your dog's craving for protein. We stay away from cheap filler ingredients that can create excess weight or prevent weight loss. On top of a protein rich foundation, we use a selection of fruits, vegetables, and grains to provide calcium, vitamin C, fiber, and more to take of your dog's every needs. Each dog's may benefit from are unique, however, and so we employ a proprietary questionnaire in order to pinpoint those needs. We analyze factors such as breed, size, weight, and age in order to cater to your unique canine companion. From this family of dog lovers to yours, we want nothing more than to give man's best friends the dog food they deserve, and we'll send it right to your door in eco friendly packaging.