Breed
Samoyed
---
AKC Grouping
Working Group
---
Temperament
adaptable
friendly
gentle
---
Demeanor
friendly
Choosing the Best Dog Food for a Senior Samoyed
The Samoyed is often an adaptable, friendly and gentle breed. Their demeanor is often times described as friendly. But as the dog ages and reaches its senior years, their temperament can become less predictable. While a Samoyed typically is energetic, as they get older their energy levels tend to gradually fade which can lead to obesity. A dutiful owner of a Samoyed should take time to find the right dog food for a senior Samoyed to help keep energy levels up and their weight controlled.
---
Breed
Samoyed
---
AKC Grouping
Working Group
---
Temperment
adaptable
friendly
gentle
Demeanor
friendly
How Breed History Plays a Role in Senior Samoyed Health Issues
The Samoyed dog gets its name from the Samoyede people, who first bred the dog. The Samoyede people were semi-nomadic people of Siberia. The Samoyed's primary role was as a sled dog. They can pull 1. 5 times their own weight. Their thick coat helps them survive Arctic temperatures that can reach 60 below zero F. They have a strong musculature and have great endurance to run for miles. The breed has a tremendous appetite, which would help them eat a lot of food at a fast pace, to meet their caloric needs on sledding trips. The original diet of these dogs was primarily meat. A diet of only meat lacks in many nutrients that help the health of an animal.
---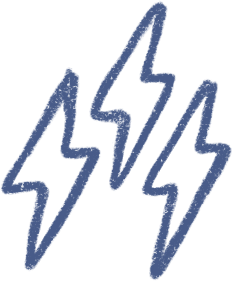 Energy
energetic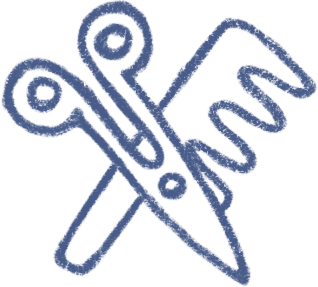 Grooming
brushing 2-3 times a week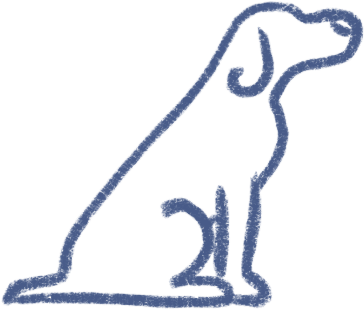 Training
often independent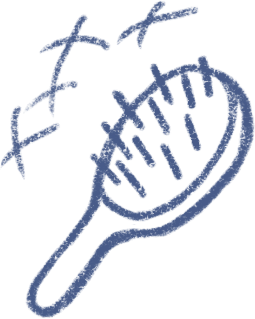 Shedding
seasonally
---
Help Your Senior Samoyed Live a Full & Long Life
The Samoyed dogs that were in Siberia relied on reindeer for meat originally and most likely shared meals with their humans. The last thing that these remote people would have been thinking about would be dog food personalized to fit their dogs needs. The Samoyed may not have lived as long in years past, but it's important to note that your Samoyed can live as long as 14 years or more today. How? The key to helping a senior Samoyed live a full and long life all lies in selecting the best dog food for a senior Samoyed and making sure it gets proper exercise. The average weight of an Samoyed is 45-65 pounds (male), 35-50 pounds (female). If your senior Samoyed is falling outside of that range, you should first consider a dog food that's better for a senior Samoyed (like the dog food Spot & Tango offers). Then, make sure your dog is getting appropriate exercise.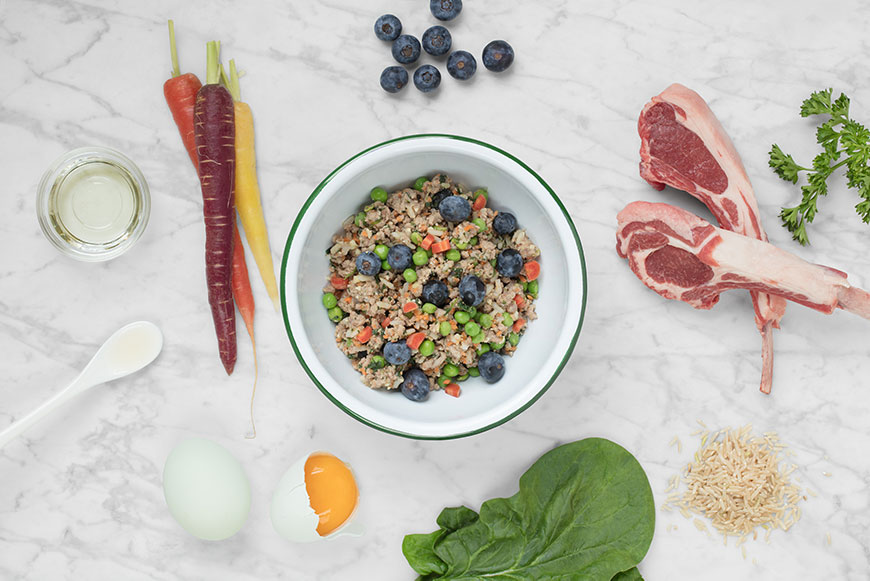 ---
The Best Dog Food for a Senior Samoyed
It is vital that you Samoyed get the nutrients it needs to grow, especially as they enter their golden years. Feeding your senior Samoyed a well-balanced nutrient based dog food is the best option if you want a healthy and happy dog. Starting off their life, the Samoyed needed special nutrients to grow, as it gets older these needs may change depending upon how active or inactive its lifestyle is. As your Samoyed ages and lifestyle changes so should the food that they eat. Just like any other dog, the Samoyed can suffer from dysplasia which is a hip joint issue that can develop along with knee problems. This is common in dogs who suffer from arthritis in the hips. Hip problems and knee and joint issues can all develop in older dogs. Their diet should take into consideration their senior age along with their activity levels. A well-balanced nutrient based dog food can help relieve your aging Samoyed's health issues such as arthritis and may give them more bounce in their step.
---
Choose Spot & Tango for Senior Samoyed Dog Food
It's our mission at Spot & Tango to provide fresh, all-natural and convenient meals that you can feel good about feeding your dog. As a family owned business, we understand the importance of nourishing your aging pet with nutrient-packed dog food for Senior Samoyeds. Our recipes include a list of veterinarian-approved powerhouse ingredients including beef, lamb, turkey, eggs, spinach, carrots, blueberries, cranberries and safflower oil. These human-grade ingredients are safely cooked in small batches in order to preserve nutrients and flavor. Meals from Spot & Tango are great for picky eaters, palatable for senior Samoyeds with weak teeth, and may boost immunity, strengthen muscles, alleviate arthritis, relieve allergies, balance pH and help protect the coat. We realize that it's not always easy finding the right type of food for your dog. Because of this, we've created an online quiz to assist in creating a customized meal plan based on your Samoyed's weight, activity level and physical characteristics. In order to match the needs of your busy lifestyle, we deliver your personalized, ready-to-serve dog food straight to your home without any extra cost. It's never been so easy to feed your dog quality food. Get started with Spot & Tango today.