Breed
Sloughi
---
AKC Grouping
Hound Group
---
Temperament
---
Demeanor
aloof and aristocratic
Choosing the Best Dog Food for an Overweight Sloughi
It can be useful to learn about the evolution of the Sloughi when trying to choose the appropriate nutrition for your overweight dog. A decrease in activity levels and increase in availability of food has led to more overweight Sloughis today.
---
Breed
Sloughi
---
AKC Grouping
Hound Group
---
Temperment
Demeanor
aloof and aristocratic
The History of Sloughis and Obesity
The Sloughi originated in the deserts of North Africa, an area with mostly hot, dry weather. Sloughis are known to be an ancient breed, but little is known about the date of their origin or domestication. Early Sloughis were known for their ability to hunt game such as hare, fox, jackal, gazelle and wild pigs. Sloughis were the prized hunting companions of Berber Kings, Egyption nobles and nomadic chieftains. They were required to be tough hounds to survive in the harsh terrain and climate of the desert. A lean, muscular build and sharp sense of sight, gave Sloughis the ability to effectively catch their prey.
---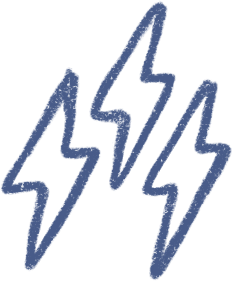 Energy
active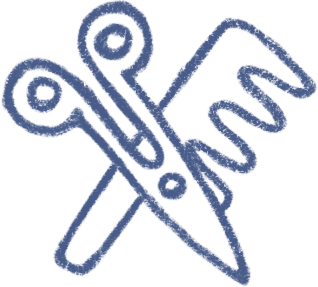 Grooming
only an occasional bath and brushing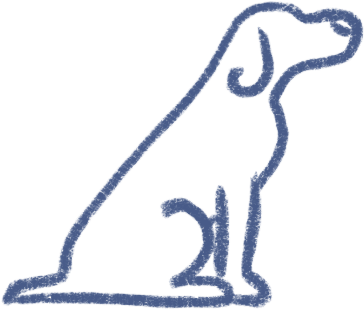 Training
typically stubborn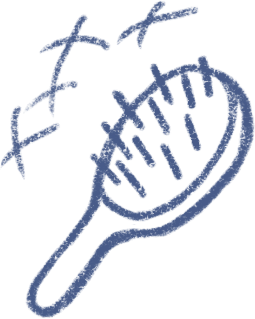 Shedding
infrequently
---
Overweight/Obese Sloughis in Modern Times
The earliest Sloughis most likely subsided on animals caught while hunting and scraps provided by their owner. In their native countries, modern Sloughis are still used as hunting and guard dogs. In the United States, they are more commonly kept as pets. Sloughis are a rare breed in the United States, ranking 192 in popularity by the American Kennel Club. Most Sloughis today are found in Libya, Morocco, Algeria and Tunisia. Though Sloughis living in their native countries are still quite active, those living in the United States live a more sedentary lifestyle. Unlike early dogs that had to actively seek out food, today's Sloughis have many food options readily available to them. Sloughis in modern culture may not require the same amount of calories as earlier dogs due to a decrease in activity levels.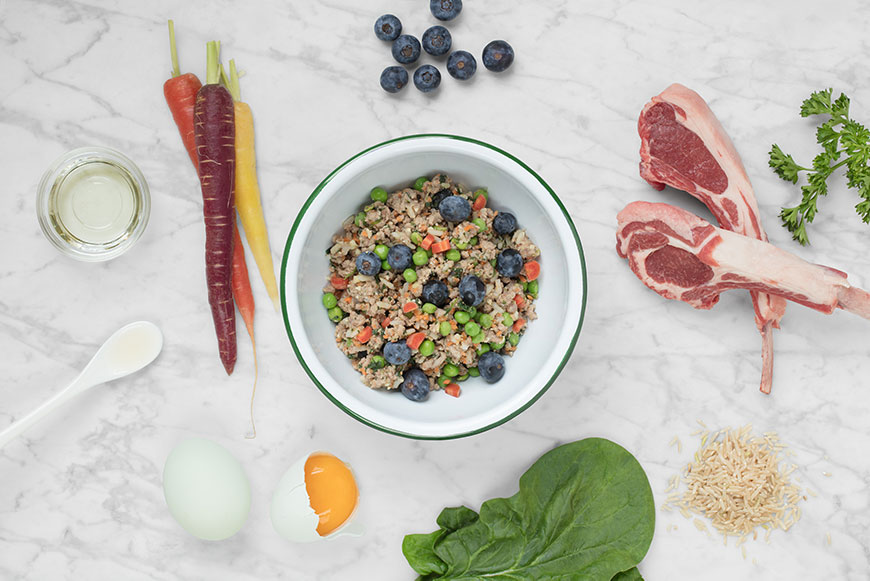 ---
The Best Dog Food for an Overweight Sloughi
Spot & Tango is dedicated to supplying your Sloughi the highest quality dog food to promote a healthy weight. Spot & Tango uses just locally sourced USDA approved beef, lamb and turkey in their dog foods. By utilizing only locally sourced meats Spot & Tango ensures that their meats are antibiotic, preservative and hormone free. The high-quality meats contained in Spot & Tango's dog food are rich in the proteins that develop and repair cartilage and tendons which can aid in alleviating discomfort associated with the muscle strain triggered by excessive weight. Feeding your overweight Sloughi Spot & Tango dog food, which contains gluten-free quinoa, millet, and brown rice, can help to boost their energy and support their gastrointestinal system aiding in their weight management. Spot & Tango's dishes include leafy greens and fruits that could help reduce discomfort and for strengthening the heart of an obese Sloughi.
---
Choose Spot & Tango for Overweight Sloughi Dog Food
Spot and Tango has made it their mission to provide dogs everywhere with a dog food that's delicious, as well as nutritious. Commercially available dog food is often riddled with cheap filler ingredients like excess carbs in the form of potatoes and sugar that can make maintaining a healthy weight more difficult. We refuse to use these unnecessary and detrimental ingredients, opting, instead, for whole, fresh ingredients like 100% real meat, fruits, vegetables, and grains that are fit for consumption by humans. This results in a robust, protein rich diet that contains all of the essential vitamins and nutrients, such as calcium, fiber, vitamin C, and more. In order to provide each dog with the right diet, we need to determine their dietary needs with our proprietary questionnaire that will analyze various factors like the breed, age, and size of your dog in order to provide you with a meal plan suggested for your unique canine companion. Order today, and we'll send your dog's food right to your door in sustainable packaging. As a family of dog lovers, we know how important your dog is to you, and we want nothing more to keep your dog full and happy.