Choosing the Best Dog Food for an Overweight American Eskimo Dog
American Eskimo Dogs, which are also called the Eskie, is a breed of dog with long white hair, a lion-like mane and a fluffy tail that arches over its back. Despite the breed name, the American Eskimo Dog does not have American Origins, nor does it have anything to do with native Eskimo people of the Arctic. The breed originates with German Spitz dogs, which were brought to America by German immigrants, mostly in the 1800s. Over time, the breed was mixed with other Spitz breeds, such as the Japanese Spitz, until it became a pure white dog, sometimes with bisquit cream tips, and jet black eyes, lips and nose. They come in three sizes, Toy, Miniature and Standard. Full grown Eskies can range from only 9 inches to 2 feet at the shoulder. When overfed, American Eskimo Dogs have a tendency to gain extra weight. It is important to give them a dog food that is ideal for overweight dogs. They have a double layer coat of white fur that is easy to care for and easy to clean. Even if your Eskie is covered in mud from head-to-toe, just let it dry, brush it out and it will be clean and white again.
---
The History of American Eskimo Dogs and Obesity
During WW1, when the US was at war with Germany, one breeder renamed them as the American Eskimo Dog, to give them a more socially acceptable name. They do look like they could be a member of an Alaska sled dog team, but they are actually were farm dogs and family pets. Farmers prized them for controlling pests and even herding sheep. They have quite a pleasant and gregarious personality and make perfect family pets. They are very active dogs that love to run and play. They get along with other dog breeds as well as children. It is important that they get proper nutrition and the right amount of calories to fuel their active lifestyle. As an owner, you should also get regular vet care to be sure they are at a proper weight and don't suffer from possible breed specific genetic abnormalities, such as a tendency for hip dysplasia or retinal problems with their eyes. With proper care, they have a lifespan of 12-15 years.
---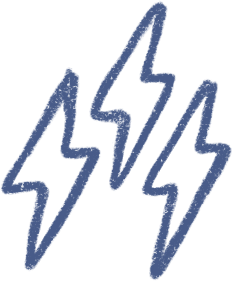 Energy
energetic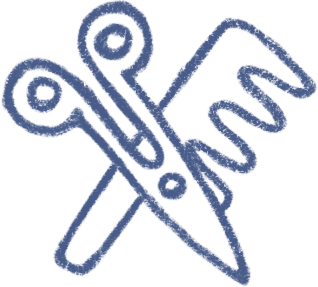 Grooming
a weekly good brushing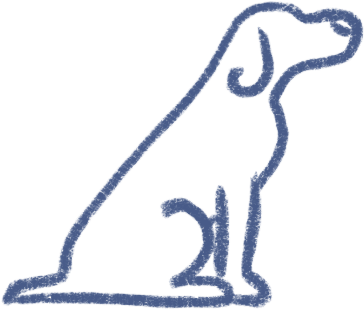 Training
wanting to learn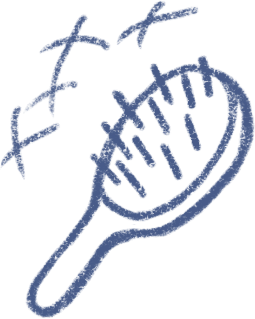 Shedding
seasonally
---
Overweight/Obese American Eskimo Dogs in Modern Times
American Eskimo Dogs are a relatively young breed. The first time that the AKC recognized it as a separate breed, from other Spitz varieties, was just in 1995. Almost all Eskies can trace their lineage back to a single troop of dogs and its leader, "Pierre the Wonder Dog," who performed with the Barnum and Bailey Circus, starting the 1930s. These dogs dressed in costumes, danced to music, pushed baby carriages and little cars, jumped through flaming hoops and even walked on tight ropes high above the crowd. Born performers, American Eskimo Dogs love to show off. They are intelligent and can easily be trained to do tricks or run agility courses. Even though dog treat rewards are an effective tool in training, you must be aware that Eskies have a tendency to overeat and gain excess weight.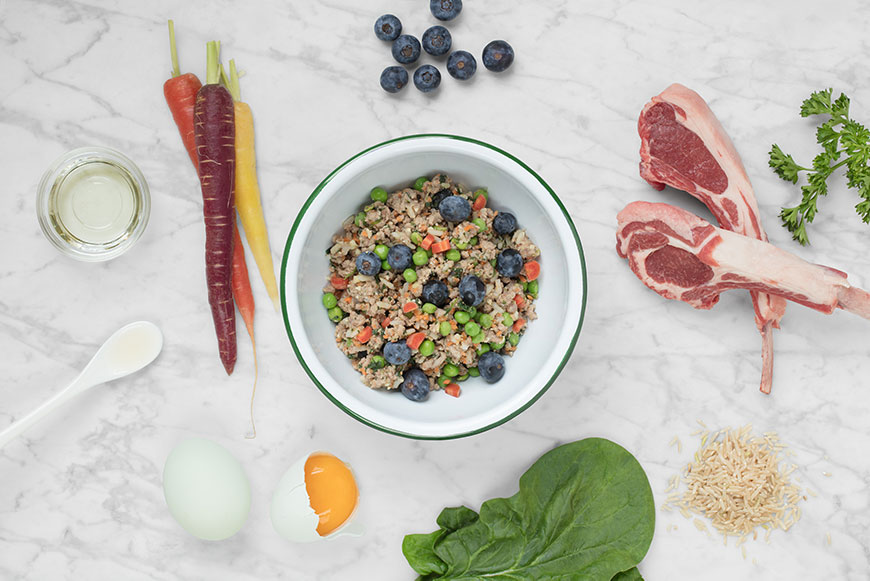 ---
The Best Dog Food for an Overweight American Eskimo Dog
Even though American Eskimo Dogs are a very active breed that loves to run and play, it easily gains weight. To keep your Eskie healthy it is important to make sure it gets plenty of opportunities to exercise outside, where it can have room to run. It is also important to not overfeed them. Spot and Tango's food is ideal for overweight dogs and is carefully formulated by veterinarians to meet both your dog's nutritional needs and have the proper number of calories. Even though dog treats are sometimes used as a training tool, they often contain a less than an optimal nutritional balance. They may contain extra fat, sugars and calories that can contribute to obesity. Spot and Tango's high quality, fresh food strikes a balance between great taste and great nutrition, to keep your beloved pet healthy and fit.
---
Choose Spot & Tango for Overweight American Eskimo Dog Dog Food
Spot and Tango may be the best choice in dog food to address your dog's overweight condition. Spot and Tango will put together a dog food that is high in quality ingredients and will be exactly the right amount of calories for your dog. Your dog is sure to love the fresh ingredients such as protein like beef, lamb, or turkey, fresh fruits and vegetables, and the carbohydrates that are right for your dog to give them the energy they need to keep up with their active lifestyle. You can get started with Spot and Tango by going to our website and taking a quick quiz so the professionals at Spot and Tango can get to know your dog a little better. Once they've gathered their information and you've selected your dog's meals they will get to work in their USDA approved kitchen in New York making all of your dog's food in small batches and seal it up to optimize nutritional integrity. They'll ship it off to you making sure that when it arrives at your doorstep packed cold it will be completely fresh. Your dog will get quality meals that are specific to their needs and you'll get the ease and peace of mind knowing that your dog's food comes from a trusted source with high standards! Head on over to our website today and give it a try!