Choosing the Best Dog Food for a Senior American Eskimo Dog
The American Eskimo Dog, also known as the Eskie, is a beautiful, longhaired breed of dog with white fur and black eyes, lips and nose. It has a long mane and fluffy tail that arches over its back. It comes in 3 sizes, toy, miniature and Standard. They range in size from a petite 9 inches tall at the shoulder to 2 ft tall, or about the size and shape of a Husky or Alaskan Malamute. As your pet ages, it is important to feed it a dog food that may help senior American Eskimo Dogs.
---
How Breed History Plays a Role in Senior American Eskimo Dog Health Issues
Despite the name, which may conjure up images of an Alaskan sled dog, the American Eskimo Dog does not have origins in America, nor does it have anything to do with Eskimos. It has genetics that are mostly from the German Spitz. German immigrants brought their Spitz over from Europe in the 1800s. They were fine farm dogs and family pets. They were known for keeping farms free of pests and they made excellent sheep herding dogs. They were interbred with other varieties of Spitz, such as the Japanese Spitz until they eventually became pure white. They are known for being playful, friendly and energetic. They are good with other dogs and children and make fine family pets. If given proper care and a have a healthy diet their lifespan is 12-15 years. The American Eskimo Dog is a fairly new breed. It only gained AKC registration status in 1995. Almost all Eskies alive today can trace their lineage back to a single troop of dogs who were performers with the Barnum and Baily Circus, most who were fathered by a single dog, "Pierre the Wonder Dog. " These talented dogs were fan favorites. They dressed in costumes and did very human-like tricks such as jumping through flaming hoops, doing choreographed dances and even walking on tight ropes high in the air. These traveling circuses sold the puppies born to this troop all across the US. This spread the breed and its popularity far and wide. As a result, these dogs still have a tendency for extreme intelligence and a need to please their owners. They enjoy being the center of attention. It is quite easy to teach them tricks. They also make good service animals, because they can understand human may benefit from and are always willing to help out.
---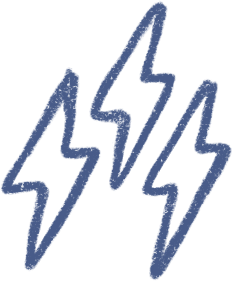 Energy
energetic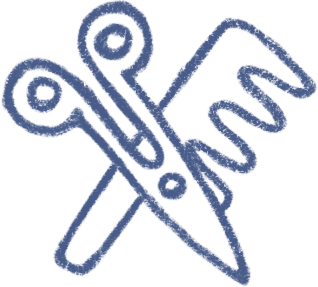 Grooming
a weekly good brushing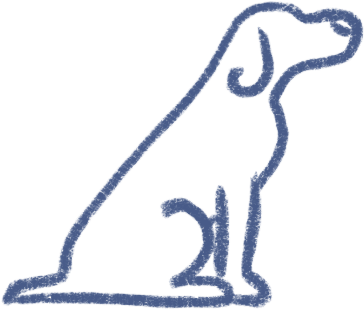 Training
wanting to learn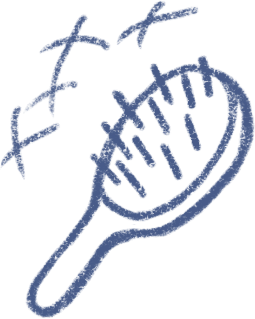 Shedding
seasonally
---
Help Your Senior American Eskimo Dog Live a Full & Long Life
The average life span for an American Eskimo Dog is 12-15 years. As a pet owner, there is much you can do to keep your Eskie healthy and give it a long and healthy life. Some things that you can do is to make regular trips to a veterinarian for health checkups. They can test for general health as well as for conditions that are specific to the breed's common genetically-based abnormalities such as a tendency for hip dysplasia and progressive retinal atrophy. As an owner, you can help your pet age well by making sure that they have plenty of daily physical activity, mental stimulation, and a proper diet. A good diet with real food will help prevent ailments that are common in older dogs. Spot & Tango's dog food can improve digestion, relieve allergies and even arthritis. It can support the health of a dog's hair, skin and nails and lead to less dander and shedding. It may lengthen not just the lifespan of your dog, but the healthspan of your Eskie. This means your dog will feel better as it ages. You will also have less frequent trips to the vet, saving you money in the long run.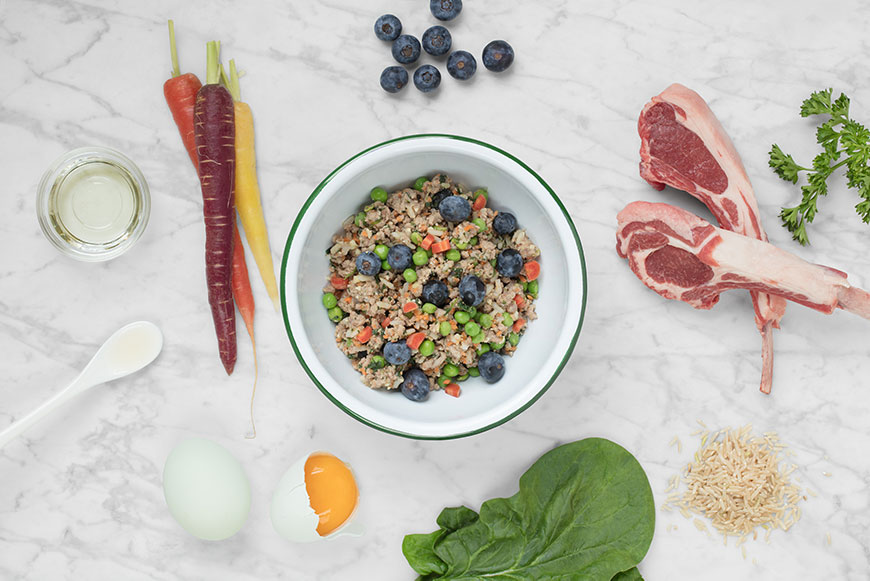 ---
The Best Dog Food for a Senior American Eskimo Dog
As your American Eskimo Dog ages and lifestyle changes so should the food that they eat. Starting off their life, the American Eskimo Dog needs special nutrients to grow, as it gets older these needs may change depending upon how active or inactive its lifestyle is. Your American Eskimo Dog will need special nutrients to grow, however, as it gets older the nutrients will likely change as your dog goes from active to less active. Mature American Eskimo Dog dogs need more oil such as fish oil in their diet to lubricate their bones versus protein as they slow down. American Eskimo Dogs are prone to getting cold so care must be taken in colder climates. You might want to wrap your American Eskimo Dog in a blanket or dress it in a sweater in order to keep it warm. Like most other dogs as they age they can develop hip problems as well as knee and joint issues. Their diet should take into consideration their senior age along with their activity levels. Well-balanced nutrient-based dog food can help relieve your aging dog's health issues such as arthritis.
---
Choose Spot & Tango for Senior American Eskimo Dog Dog Food
Just like humans, a sedentary lifestyle and a bad diet can lead to heart disease, mobility problems, and a shortened lifespan. Spot & Tango's food will provide your dog with good quality nutrition for healthy aging. It is scientifically formulated with the help of veterinarians to meet the needs of aging dogs. It has a proper blend of protein, healthy fats and carbohydrates. It includes healthful fruits and vegetables with important trace minerals and antioxidants, to limit the inevitable genetic damage that comes with the aging of all beings. Meals can be customized to meet your dog's needs, based on age, weight and activity level. Dogs live longer healthier lives when they eat healthy real food. Complete a profile for your senior American Eskimo Dog and we can help you find the best nutritional plan for your pet. Spot & Tango will help ensure that you have as many happy and healthy years with your beloved pet as possible.