Choosing the Best Dog Food for an American Eskimo Dog with a Sensitive Stomach
American Eskimo Dogs, also known as Eskies, are beautiful dogs with long white hair. The breed originated in Germany, as a farm dog and family pet. They arrived in the U. S. during the 1800s with German immigrants, mostly in the Midwestern U. S. . They were prized for their pleasant demeanor and intelligence. They made good guard dogs and could even herd sheep. They are known for their willingness to please their owners and they are great with children. At that time they were called the German Spitz. Over time they were bred with other Spitz breeds, such as those from Japan until they became pure white, or white with biscuit cream-colored edges to their fur. They come in three sizes, toy, miniature and standard sizes, ranging from 9-19 inches tall. They sometimes have a tendency to have a sensitive stomach, which can be helped by serving them good quality fresh dog food. Miniature and Toy sizes look a bit like a Pomeranian and Standard sizes look much like a Samoyed. You can easily distinguish the Eskie from these other breeds from their jet black eyes, lips, and nose.
---
The History of American Eskimo Dogs with a Sensitive Stomach
Despite their name, the American Eskimo Dog has nothing to do with America, Alaska or the native Eskimo people. During World War One, America was at war with Germany. Just to make the breed more popular, one breeder changed the name. The American Eskimo Dog may not be a dog of the Arctic, but they do love to play outdoors, especially in the snow. They fare well in colder climates. They need lots of exercise and quality food for optimal health. The American Eskimo Dog was not an officially recognized AKC breed, distinguished from other Spitz breeds, until 1995. These pure white dogs with their black eyes, lips, and nose owe their existence mostly to one particular troop of dogs, which were performers with the Barnum and Bailey Circus, starting in the 1930s. The most famous of these dogs was "Pierre the Wonder Dog," who was the first dog to walk a tightrope. The circus had a whole troupe of these dogs, who would dress in costumes and perform tricks. They would dance to the music in formations, jump through flaming hoops and walk the tightrope high above the crowd. Almost all Eskies can trace their lineage directly back to these show dogs. After shows, Barnum and Bailey would sell puppies. This practice spread the breed all across the US. Because of their genetics, American Eskimo Dogs are extremely intelligent and are easy to train. Owners can easily teach their pets to dance or jump through hula hoops. They are top performers at dog agility competitions. They love to be the center of attention.
---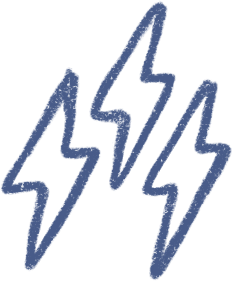 Energy
energetic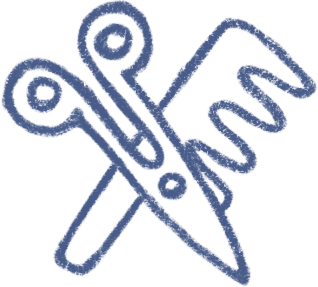 Grooming
a weekly good brushing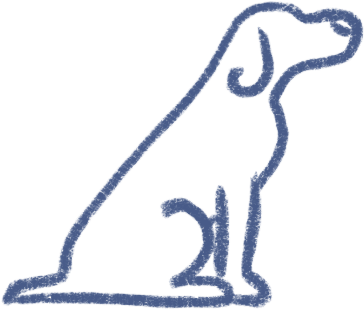 Training
wanting to learn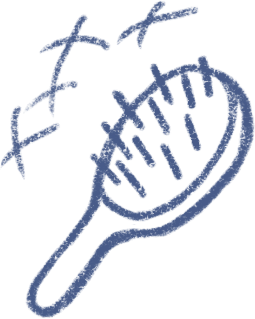 Shedding
seasonally
---
An American Eskimo Dog with a Sensitive Stomach in Modern Times
American Eskimo Dogs make such a good family pet because they enjoy being part of the family and all your daily activities. If they feel excluded from what is going on, they can act out with destructive behaviors, such as excessive barking or chewing on everything from shoes to furniture. This is a sign of anxiety. Anxiety can cause stomach upset, which an improper diet can make worse. Proper well-balanced nutrition, such as what is provided by Spot & Tango meals, can help alleviate their discomfort. Sometimes people feed table scraps to their American Eskimo Dogs. This practice makes it hard to give the right amount of calories, and the right blend of fats, fiber, and carbohydrates. Excess fats, sugars, and preservatives can lead to an upset stomach or intestinal problems. Instead of letting your dog beg at the table, you can prepare a healthy Spot & Tango meal for your pet and feed him in his own bowl, away from the family table.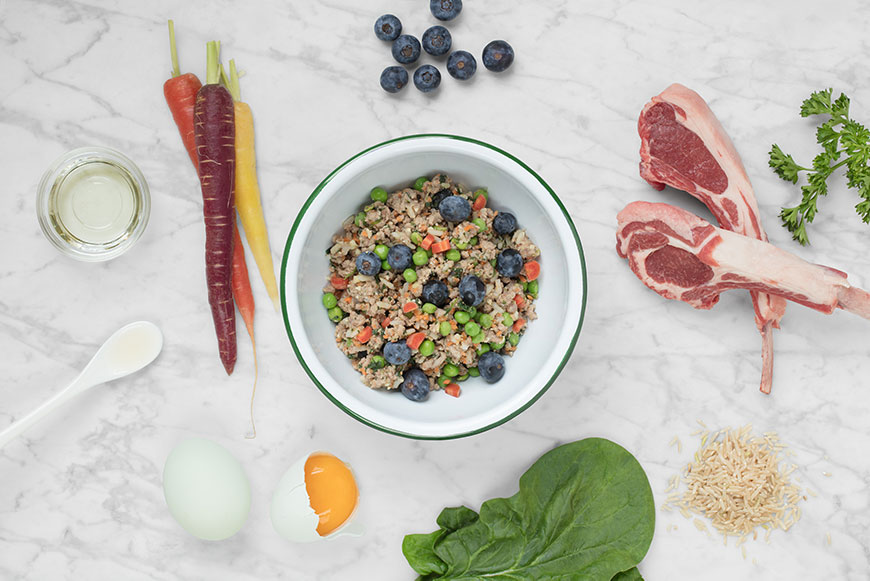 ---
The Best Dog Food for an American Eskimo Dog with a Sensitive Stomach
Getting your American Eskimo Dog to the veterinarian is critical in determining the exact cause of your dog's sensitive stomach. When it comes to finding the right dog food, Spot & Tango's meals can help alleviate the symptoms for an American Eskimo Dog with a sensitive stomach, given our simple minimal ingredient recipes that avoid common irritants and allergens. One advantage of purchasing your dog food from Spot & Tango is that we list the ingredients and the percentage of each ingredient in the recipes right on the website. By using only locally sourced merchants, Spot & Tango can ensure all their lamb, turkey, and beef is free of artificial additives, preservatives, and hormones. The grains that Spot & Tango use promote a healthy digestive tract, and this can be helpful for American Eskimo Dogs with sensitive stomachs. Spot & Tango's recipes include nutrient-packed leafy greens that are beneficial to a healthy immune system and therefore a healthier digestive system. You can be confident that you will know exactly what ingredients you are feeding your American Eskimo Dog.
---
Choose Spot & Tango for American Eskimo Dog Sensitive Stomach Dog Food
The solution to an American Eskimo Dog's sensitive stomach is multifaceted. First of all, be sure to have regular veterinary care to make sure that your dog is not actually ill or suffering from parasites or other ailments such as kidney or liver problems. Then you must do your part as a pet owner, by giving your dog what it needs, such as a comfortable home environment with lots of love and attention and a good diet. Spot & Tango's dog food can provide your pet with such a healthy diet. It is human-grade food that is free from preservatives, animal byproducts, artificial dyes or other unhealthy substances often found in most commercial canned or bagged dry dog food. Spot & Tango's food is formulated with scientifically sound advice from professional animal nutritionists and veterinarians. Meals can be customized to help meet the specific needs of your pet, based on factors such as age, weight and activity level. Fill out a profile for your dog and we can help find the best meals for your individual dog's needs. It contains a proper mix of carbohydrates, healthy fats, fiber and vitamins for your pet's optimal health. Spot & Tango's dog food will help ease your Eskie's sensitive stomach problems and help it to be a happy and healthy member of your family.