Breed
Borzoi
---
AKC Grouping
Hound Group
---
Temperament
affectionate
loyal
regally dignified
---
Demeanor
alert and responsive
Choosing the Best Dog Food for a Senior Borzoi
The Borzoi, whose ancestral roots hail from the Russian country. In Russia, it is known as "borzyi," meaning "Swift," or some would say "fast dog. " The Borzoi, is also called the Russian wolfhound, is a breed of domestic dog. Descended from dogs brought to Russia from central Asian countries, it is similar in shape to a greyhound and is also a member of the sighthound family. Borzoi males frequently weigh more than 100 pounds (45 kg). Males stand at least 30 inches (76 cm) at the shoulder, while the height of females is around 26 inches (66 cm). Despite their size, the overall impression is of streamlining and grace, with a curvy shapeliness and compact strength. Always be sure to feed your senior dog dog food for senior Borzoi. Give your dog a few small meals throughout the day instead of a large one as this breed is prone to bloat and torsion. Good news, the Borzoi is a pretty hardy breed. The biggest problem takes the form of dietary issues. This breed likes to eat, and it has to be high-quality food. Don't be surprised if you go with inferior food, the breed will turn up the nose and perhaps refuse to eat. As well, the Borzoi is known to have bloating and other gastric issues. You should feed your dog smaller meals throughout the day to avoid this issue. In terms of other health conditions, Borzoi can often be temperamental with medications. But overall, you will find the breed to be a healthy dog.
---
Breed
Borzoi
---
AKC Grouping
Hound Group
---
Temperment
affectionate
loyal
regally dignified
Demeanor
alert and responsive
How Breed History Plays a Role in Senior Borzoi Health Issues
The Borzois' have a distinctive look and a high intelligence level which have brought them into the spotlight from time to time. The Borzoi is streamlined for speed and grace, and they have surprising strength in such a seemingly thin frame. Their jaws are mighty too. Borzois are vigilant dogs. They have excellent eyesight, and they can chase down sighted game with their innate ability to move with remarkable speed and agility. They display their intelligence when out on the field, doing work. Training them with obedience commands or tricks can become very challenging because Borzois are very independent minded. Borzois are among the least intelligent breed of dog in the degree of working or obedience intelligence. However, they are not "dumb dogs. " They do not respond well to human commands as compared to other breeds. Borzois are easily bored and distracted, especially if training is repetitive and seemingly pointless. Nevertheless, they are intelligent and cunning, especially when on the hunt. However, as with all dogs, breed-specific care must be taken with these lovable canines, especially in regards to dog food for senior Borzois.
---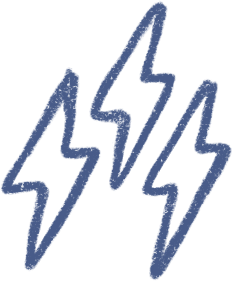 Energy
energetic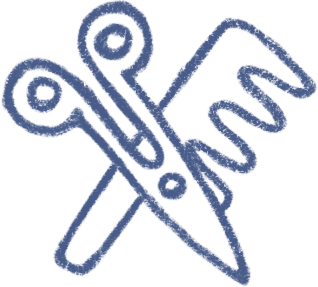 Grooming
a weekly good brushing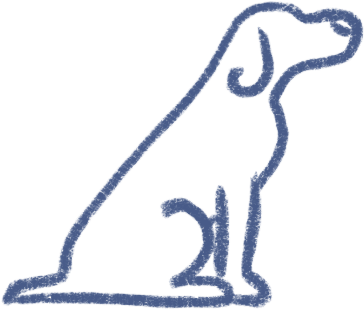 Training
often independent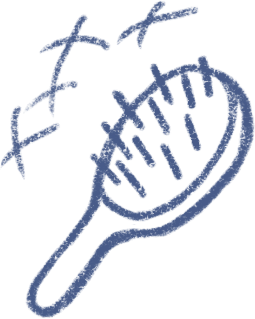 Shedding
seasonally
---
Help Your Senior Borzoi Live a Full & Long Life
Despite their athleticism, Borzoi is usually quiet in the home. They are natural courses, built for speed and endurance, so regular exercise is a must. However, when they are not exercising, Borzoi is happy to sleep and rest. As with most puppies, Borzoi pups are very active, and they can be destructive if they don't have a good outlet for their energy. Borzoi puppies need plenty of room to run and play while they are growing. Keep in mind that since the Borzoi is a giant breed, they grow for a long time. Puppyhood can last quite a while. Growing puppies and young adults use a lot of energy. They require a diet that features good quality protein food. According to research, an active adult Borzoi dog weighing 90 pounds requires an average daily caloric intake of 2038 calories. Dogs that have been spayed/neutered, or that are older may need fewer calories. Some dogs may need more calories depending on their level of activity and their metabolism. Growing puppies consume more calories than adult dogs, and so do young adult dogs. A young adult Borzoi dog weighing 60 pounds may benefit from an estimated 1671 calories per day. As with many sight-hounds and large breeds, Borzoi experience tremendous growth spurts during their first couple of years. Feeding them highly concentrated, high energy foods can be harmful since they can result in skeletal and joint problems and eventual injuries. Since they are designed for speed, like other sight-hounds, Borzoi does not have a lot of body fat. They cannot be compared to other dogs of similar size such as the Bloodhound, Saint Bernard, or Alaskan Malamute. While they are very tall dogs, they are decidedly narrow. For this reason, you have to be careful when choosing food for a Borzoi. Many typical foods formulated for large and giant breeds may not be suitable for Borzoi.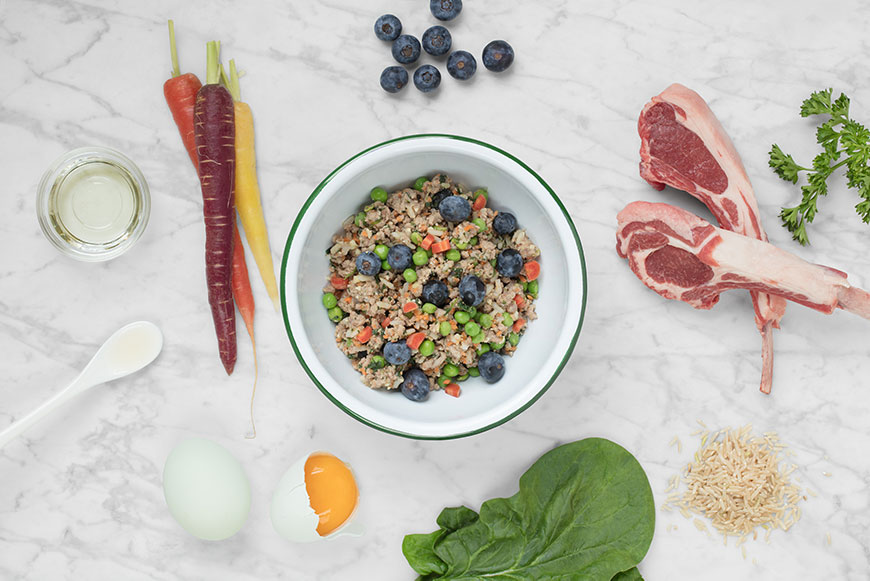 ---
The Best Dog Food for a Senior Borzoi
High quality dog food packed with fresh, nutritious ingredients is important in keeping Borzois healthy. The dietary needs of Borzois change throughout their life, making it important to provide dog food specially formulated for each unique phase. Growing Borzoi puppies will require more calories than an older dog because of their higher activity level. As Borzois age, they require less calories and a dog food that targets senior Borzoi needs. Though Borzois are generally healthy, they may experience certain health conditions as they age. Osteoarthritis can affect senior Borzois, causing pain and loss of mobility. Senior Borzois may also suffer from loose, broken or missing teeth. Because of this state, senior Borzois may have difficulty chewing their food and can benefit from a soft, palatable diet. A real difference can be made in slowing the progression of age-related health conditions of Borzois by providing a quality dog food that is specially formulated to meet these concerns.
---
Choose Spot & Tango for Senior Borzoi Dog Food
As hunting dogs, they may not always be picky about their food, but their owners need to make sure that they make the right choices for their health. At Spot & Tango, we make it our mission to provide the very best human-grade food, developed by veterinarians and animal nutritionists and individually customized for your senior Borzoi. All of our dog food, including our senior dog food, is locally-sourced and cooked in small batches in our USDA-approved New York kitchen, shipped directly to your door in a few days, and ready to serve. Start your risk-free two-week trial today to see the difference that senior dog food can make for your Borzoi. When you nourish your dog with Spot & Tango's senior dog food, you are ensuring better days, longer years, and a happier Borzoi.