Breed
Bull Terrier
---
AKC Grouping
Terrier Group
---
Temperament
playful
charming
mischievous
---
Demeanor
friendly
Choosing the Best Dog Food for an Overweight Bull Terrier
If we want to understand the importance of giving your overweight Bull Terrier the right dog food along with the right amount of calories we can take a look at the interesting history of this breed. The Bull Terrier has completely changed roles in its history which has led to a change in how it is fed. These changes could easily contribute to an overweight dog.
---
Breed
Bull Terrier
---
AKC Grouping
Terrier Group
---
Temperment
playful
charming
mischievous
Demeanor
friendly
The History of Bull Terriers and Obesity
The Bull Terrier calls England its homeland where it was accustomed to a mild and damp climate. It was during the 1800's that the bulldog was crossed with a terrier in order to make them better suited for dog fighting, an illegal underground sport. In the very beginning when dog fighting was becoming a sport English men used bulldogs but they turned out to be too slow for the sport. Once they were crossed with terriers though they proved to be strong and feisty enough for the task. When British authorities finally caught up to dog fighters in the 1830's the sport was outlawed and the Bull Terrier found a new home as a man's pet. Through further breeding, in order to sweeten the dog's disposition, we have the modern day Bull Terrier. As a pet they are personable and enjoy putting on a show for their owners. They are small and strong and can be trained to do many tricks and love to perform.
---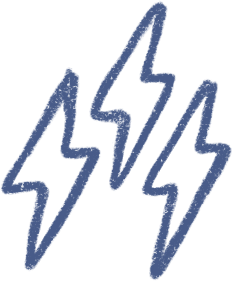 Energy
energetic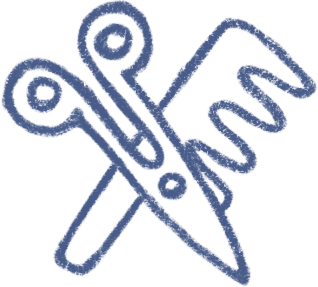 Grooming
a weekly good brushing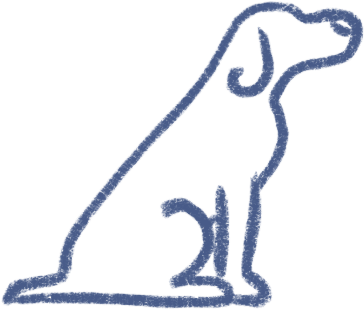 Training
often independent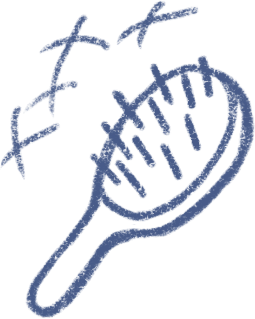 Shedding
seasonally
---
Overweight/Obese Bull Terriers in Modern Times
Since we know that the early owners of the Bull Terrier were not too concerned about the well beings of the dog they most likely weren't too concerned with their food choices. The dogs probably lived off of scraps and leftovers or whatever small rodents they could catch themselves. Bull Terriers have found a great home as a family pet and have also had great success as a show dog. In 2006 the Westminster winner was a a Bull Terrier named Rufus. Probably the most famous Bull Terrier known to American's is the Target mascot, Bullseye with the iconic black patch over his eye. This breed is a very energetic breed that craves lots of exercise and mental stimulation. Thanks to its small size it can adapt to many different environments including a small apartment or a wide open yard. Now that the Bull Terrier has become family pet status it no longer has to worry about where its next meal will come from but rest assured that he will be fed everyday. In today's times it will be important to make sure that your dog is getting the right dog food for his size and lifestyle since it could vary from home to home. Your Bull Terrier will have specific needs that will need to be met to keep him at his healthiest.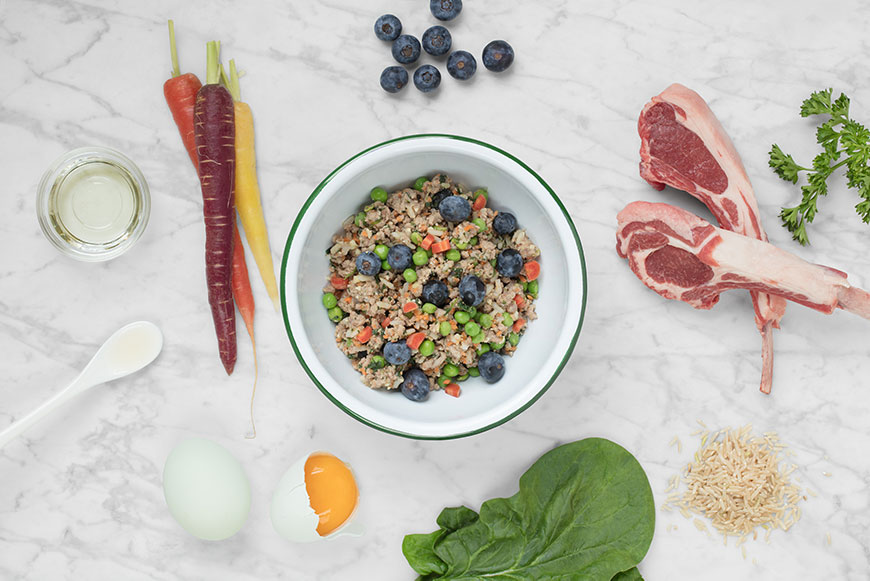 ---
The Best Dog Food for an Overweight Bull Terrier
It is important that a Bull Terrier is offered the right amount of food for every single meal. Spot and Tango's dog food for obese Bull Terriers does simply that. The vets and animal nutritional experts at Spot and Tango work together to formulate the right balance of nutrients your Bull Terrier requirements so they do not overeat and end up being obese.
---
Choose Spot & Tango for Overweight Bull Terrier Dog Food
Getting and keeping your currently overweight Bull Terrier trim is an important part of raising a healthy and happy Bull Terrier. The nutrition that is fed to a Bull Terrier plays an integral part in maintaining a healthy weight. Spot and Tango is dedicated to providing fresh, all-natural dog food for your overweight Bull Terrier to help them return to a healthier weight. Our recipes are specially formulated by veterinarians and nutritional experts to match the nutritional requirements mandated by the AAFCO. Meals are cooked safely in small batches in our USDA approved kitchen to maintain both flavor and nutrients. Human grade ingredients including beef, turkey, lamb, spinach, carrots, apples, eggs, blueberries, cranberries, safflower oil and apple cider vinegar are used in our tasty and palatable dog food. It's important to us that your ready-to-serve meals are free of artificial additives, preservatives, hormones and fillers. We strive to make whole and balanced choices that are great for a picky Bull Terrier and can offer a number of health benefits including building immunity, boosting energy, improving digestion, strengthening muscles, relieving allergies, alleviating arthritis and balancing pH. Choosing the right type of dog food for your overweight Bull Terrier can be challenging so we've created an online quiz to help customize meals based on weight, activity level and other physical characteristics. Meals will be delivered directly to your door in individual earth-friendly packages. Make health a priority for your overweight Bull Terrier with nutrient-dense meals from Spot and Tango. Get started today for nice savings on your first order.