Breed
Bullmastiff
---
AKC Grouping
Working Group
---
Temperament
---
Demeanor
alert and responsive
Choosing the Best Dog Food for a Bullmastiff with a Sensitive Stomach
The Bullmastiff gets it's name from its origin, which was a crossbreed between a Mastiff and a Bulldog. Gamekeepers in London, back in the 1800s designed this specific dog to deter poachers from their estates and livestock. They needed a massive, fierce dog that could take down a human,so they combined the characteristics of the two breeds. This giant is very agile and can easily chase after poachers and other enemies. It is for this reason that the Bullmastiff has found its way into working alongside police, soldiers and hunters. However, just like many other dog breeds, the Bullmastiff also experiences a few health complications. One of these health issues is having a sensitive stomach, so it's very important to be careful with the diet you give your dog. Dog food for Bullmastiffs with sensitive stomach is carefully prepared by our professionals to ensure it meets the required standards and performs the intended purpose.
---
Breed
Bullmastiff
---
AKC Grouping
Working Group
---
Temperment
Demeanor
alert and responsive
The History of Bullmastiffs with a Sensitive Stomach
Today, Bullmastiffs have become a common family companion and trusted pet despite its large and scary appearance. Keeping this massive and muscular dog healthy and in shape is not an easy task. It may benefit from a carefully planned diet schedule. Bullmastiffs are one of the most common dog breeds that are used as pets in the world. They are normally characterized by their powerful, intelligent, alert, and massive nature. However, despite all these positive qualities, Bullmastiffs are prone to sensitive stomachs and other stomach issues such as dog allergies. Coupled with their relatively short lifespan of around 8-10 years, the breed requires quality care especially in terms of diet. The most common health conditions among Bullmastiffs include bloat, obesity, allergies and hip dysplasia. Hip dysplasia is a common problem especially as they age and is when the hip joints form abnormally. This may be due to their massive sizes which can result from obesity through the diet. The dog might have trouble walking, rising and if unchecked, the dog may lose the ability to walk. Bloat is also a common health problem across all breeds. It mostly occurs due to the feeding method used. It is advisable to reduce physical activity during and after feeding. Allergies are common in most dog breeds. In Bullmastiffs, however, they mostly result from gluten products, wheat, soy and corn. Obesity is the most common health issue among this breed. This is because most people are not aware of the right amount of proteins, fats, calories and carbohydrates to feed their Bullmastiffs. It is therefore very important to consult your local vet and always purchase quality dog food from reputable companies such as Spot & Tango. The most common symptoms of a sensitive or troubled stomach include diarrhea, vomiting, upset stomach, itchy or dry skin.
---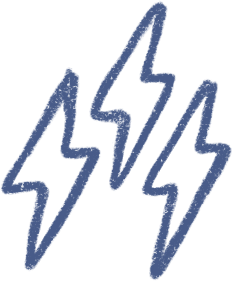 Energy
energetic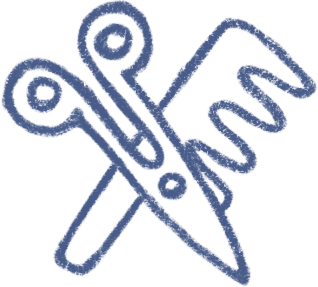 Grooming
only an occasional bath and brushing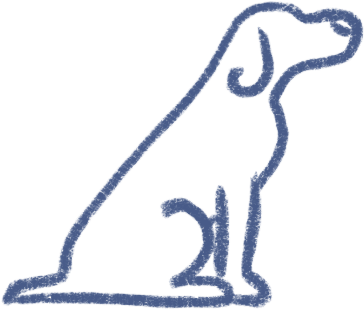 Training
willing to follow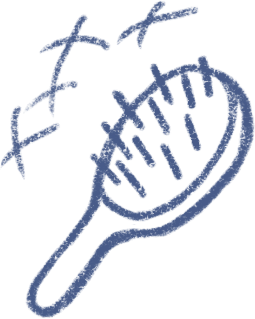 Shedding
seasonally
---
A Bullmastiff with a Sensitive Stomach in Modern Times
When you notice these common symptoms in your dog, do not panic. The first thing is to restrict your Bullmastiff's meal to a minimum interval of 12 to 24 hours. This is to allow the dog's digestive tract rest and leave it to intake water only. After this, you can now introduce a bland diet that has new ingredients added regularly as you observe which ones the dog reacts to. Once you determine these foods, you can keep your dog away from them. Other mitigation factors include regular exercises for the pet and maintaining hygiene.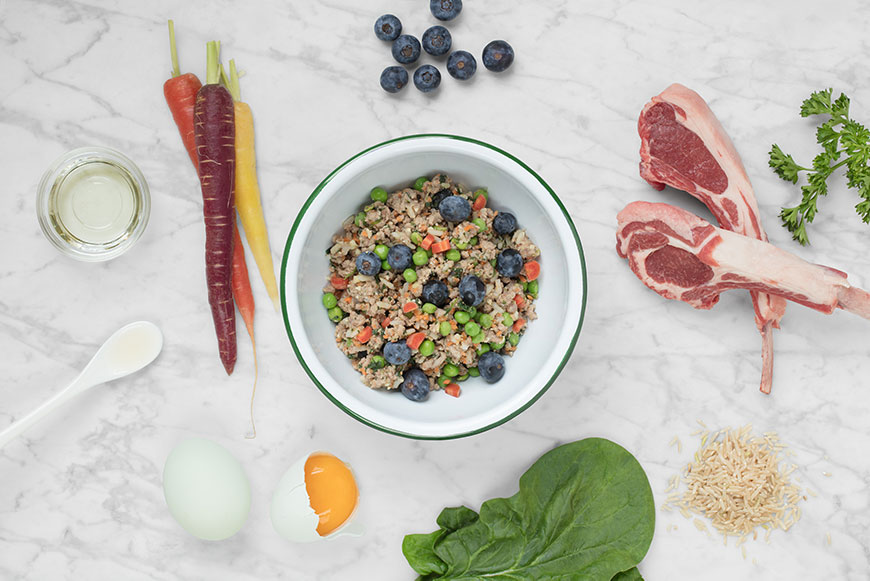 ---
The Best Dog Food for a Bullmastiff with a Sensitive Stomach
It's imperative to take your Bullmastiff to a veterinarian when they have chronic stomach concerns to discover what's causing it. After which, Spot & Tango may provide an excellent solution to alleviating the symptoms of your Bullmastiff's sensitive stomach. We describe in detail and list all of the ingredients found in our dog food recipes. The beef, lamb, and turkey that we use in our dog food is all locally sourced from farmers we trust, and is USDA-approved. We guarantee that our meats are growth hormone, preservative, and artificial-additive free. Unlike the grains used as "filler" in many big brand dog foods, our millet, brown rice, and quinoa in our meals are all gluten-free and may improve your Bullmastiff's immune system and digestive tract. This can be particularly helpful for a Bullmastiff suffering with sensitive stomach issues. Further, the fresh vegetables, including spinach, carrots, and peas in our dog food provide a great source of fiber, which may also help alleviate sensitive stomach woes in a Bullmastiff. When you order meals for your dog from Spot & Tango, you have the satisfaction of knowing that you know exactly what your pet is eating, and it has been formulated with their health particularly in mind.
---
Choose Spot & Tango for Bullmastiff Sensitive Stomach Dog Food
Stomach problems can cause a lot of problems to dogs as well as their owners. It is important to consult your veterinarian about the issue and always ensure that your dog food is approved by the USDA, pet nutritionists, and veterinarian. Our family-owned company is committed to delivering high-quality food for your sensitive Bullmastiff. We source our ingredients locally and everything is prepared in our USDA-approved kitchen in New York.