Breed
Catahoula Leopard Dog
---
AKC Grouping
Foundation Stock Service
---
Temperament
independent
loyal
watchful
---
Demeanor
somewhat reserved
Choosing the Best Dog Food for an Overweight Catahoula Leopard Dog
In order to better understand the eating habits of the Catahoula Leopard Dog and the importance of paying attention to their dog food, especially when they're overweight, it's useful to look at the evolution of the Catahoula Leopard Dog breed itself. The Catahoula Leopard Dog's eating patterns have changed drastically from the beginning of the breed's history, when they were eating to survive, to today's culture, in which many of our dogs have an overabundance of dog food. It's imperative for owners to understand those patterns and adjust accordingly.
---
Breed
Catahoula Leopard Dog
---
AKC Grouping
Foundation Stock Service
---
Temperment
independent
loyal
watchful
Demeanor
somewhat reserved
The History of Catahoula Leopard Dogs and Obesity
The Catahoula Leopard Dog as a species originated in the warmer, humid southern United States in Louisiana. The Catahoula Leopard Dog is a crossbreed between American Indian canines and the larger mastiffs, greyhounds, and bloodhounds that Hernando de Soto brought with him from Spain when exploring North America in 1534. The Catahoula Leopard Dog was used specifically for hunting wild boar, as well as herding cattle and pigs among the early settlers in Louisiana. Because these dogs were prized for their skill and not their looks, their appearance can be rather varied. The majority of them, however, have speckled coats, which is why "leopard" became a part of their name. Catahoula Leopard dogs use an interesting method, referred to as a "canine fence" to herd large groups of livestock by encircling the group and herding them into a specific direction. Their strong musculature, larger build, and keen intelligence made them excellent workers that were easy to train. One can assume that because the Catahoula Leopard Dog is an excellent hunting dog, early Louisiana settlers most likely let them fend for themselves to catch what they could, rather than worry about feeding them a specific dog food.
---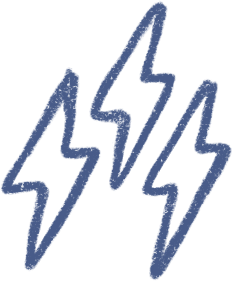 Energy
very active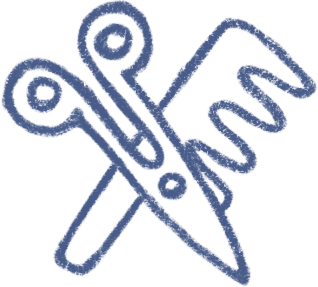 Grooming
a weekly good brushing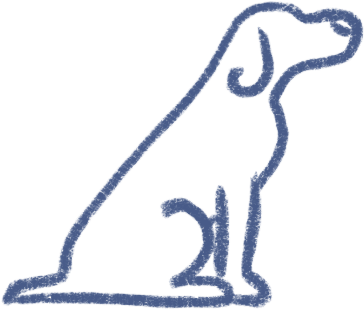 Training
often independent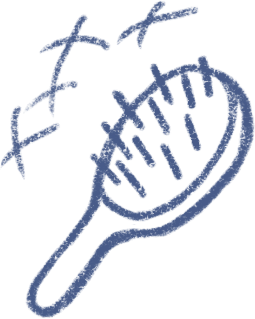 Shedding
regularly
---
Overweight/Obese Catahoula Leopard Dogs in Modern Times
Interestingly, the Catahoula Leopard Dog's role hasn't changed drastically over the years¸— they are still used often as herding or hunting dogs. Due to their excellent reputation as herding dogs, they have been exported to other countries such as Venezuela, to herd large groups of Brahman cattle. Still, other Catahoula Leopard Dogs have been exported to Australia and New Zealand as hunting dogs. Even American President Theodore Roosevelt admired the breed's talent and instinct and owned one for his hunting expeditions in the early 1900s. In 1979, the fiercely loyal, independent Catahoula Leopard Dog was made the official state dog of Louisiana. When they aren't herding pigs or cattle, or assisting their owners on the hunt, Catahoula Leopard Dogs are successful in the dog sports of agility and obedience. They aren't well-suited to city or apartment living since they need plenty of exercise. Even as working dogs, it is more than likely that Catahoula Leopard Dogs are fed far more and better dog food than their ancestors were,and probably don't have to hunt for their meals. This is at once a positive and a negative. The Catahoula Leopard Dog breed itself possibly spent hundreds of years needing to find its own food,being fed by its owners instead may have the unwanted side effect of extra weight. When a Catahoula Leopard Dog is overweight, extra attention must be given to its dog food. Dogs that carry too much weight on their bodies are at risk for a host of possible medical conditions. Even though Catahoula Leopard Dogs are strong canines with excellent stamina, excess weight can put more wear and tear on the joints and ligaments, leading to possible tears and arthritis in later years. Arthritis can cause inflammation and pain in the joints, and possibly make it harder for a dog to carry on with normal daily functions. Overweight dogs are also at a higher risk of developing diabetes, which carries with it kidney problems, increased urinary tract infections, and even blindness. Also, in terms of joint-related issues, the Catahoula Leopard Dog is genetically more prone to developing hip dysplasia, in which the hip joints become slightly dislocated later in life, making getting up and moving around increasingly difficult and painful.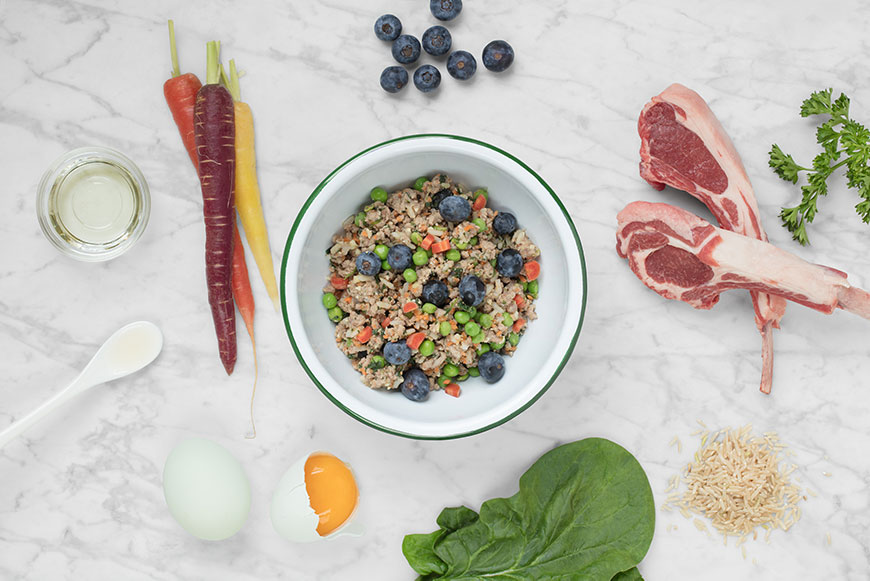 ---
The Best Dog Food for an Overweight Catahoula Leopard Dog
At Spot & Tango, we are dedicated to providing the best quality dog food for your overweight Catahoula Leopard Dog. We use only locally-sourced, USDA-certified turkey, lamb, and beef in our recipes. We know the farmers and the farms where our meat comes from, and can guarantee that it is free of any growth hormones, antibiotics, or preservatives. The meats that we use provide healthy proteins and amino acids necessary for dogs to build and repair muscles, tendons, ligaments, and cartilage. This is especially important for dog food for overweight dogs, who strain themselves more. While other big brand dog foods use grain as a "filler" that can cause weight gain, we use only gluten-free grains such as brown rice, millet, and quinoa, which may promote digestive health and immune system function, as well as boost energy. Once again, these benefits would help an overweight dog, specifically, in terms of weight management. The blueberries, apples, and cranberries in our dog food contain antioxidants and Vitamin C that are beneficial for the urinary tract health of overweight dogs, and also in alleviating arthritis symptoms that affect overweight dogs more as well.
---
Choose Spot & Tango for Overweight Catahoula Leopard Dog Dog Food
Spot and Tango has taken all of the guesswork out of feeding your dog a healthy nutritious diet. Their food is prepared in an USDA approved kitchen in New York and is always prepared in small batches to ensure nutritional integrity and that your Catahoula Leopard Dog's dog food comes to you only as fresh as possible. Their food is held to the highest of standards by the USDA and AAFCO (American Association of Feed Control Officials) and is made with ingredients that you can easily recognize such as fresh lamb, beef, pork, and eggs. Besides these fresh ingredients Spot and Tango also adds their exclusive mixture of vitamins and minerals to give you a super nutritious meal to feed your Catahoula Leopard Dog. To find out more about Spot and Tango and their home delivery dog food for an overweight Catahoula Leopard Dog, go check out the quiz available on our website and see the meal plan for an overweight Catahoula Leopard Dog that they come up with for your Catahoula Leopard Dog. They offer a 2 week trial to convince you that their food is the best that you can provide for your Catahoula Leopard Dog. With the help fo Spot and Tango you'll begin to see a difference in your dog's weight and attitude before you know it!