Breed
Catahoula Leopard Dog
---
AKC Grouping
Foundation Stock Service
---
Temperament
independent
loyal
watchful
---
Demeanor
somewhat reserved
Choosing the Best Dog Food for a Senior Catahoula Leopard Dog
A balanced, nutrient-rich diet is always vital to the health of your Catahoula Leopard Dog— even more so your senior Catahoula Leopard Dog. The Catahoula Leopard Dog, throughout its history, hasn't always received the best senior dog food.
---
Breed
Catahoula Leopard Dog
---
AKC Grouping
Foundation Stock Service
---
Temperment
independent
loyal
watchful
Demeanor
somewhat reserved
How Breed History Plays a Role in Senior Catahoula Leopard Dog Health Issues
The Catahoula Leopard Dog hails from Louisiana. They are the direct crossbreed between the American Indian dogs in the region, and the Spanish mastiffs and bloodhounds that Hernando de Soto brought with him from Spain to explore the New World in 1534. At the very beginning, Catahoula Leopard Dogs were used for hunting wild boar, and then eventually herd wild hogs and cattle among the earliest Louisiana settlers. One can only imagine that their dog food consisted of whatever scraps from the kill they could get, or what they could hunt for themselves— early Louisiana settlers were likely more concerned with other pressing matters than dog food. l Their keen sense of smell, high intelligence, strength, agility, and endurance all made these dogs easily-trainable hard workers. They had a distinctive way of herding, known as the "canine fence" in which they would work in groups to form a line around livestock to herd them in a specific direction. They also have a unique way of hunting— they silently track their prey and do not actually touch them— they use eye contact, posture, and shifts in stance, before signaling their masters. Interestingly enough, Catahoula Leopard Dogs' roles haven't changed as much over the years. They are still prized as excellent hunting and herding dogs. While their roles have not changed, one can assume that their owners have become more conscious of what to feed them. Very likely a Catahoula Leopard Dog's diet often consists of some pre-packaged dog food that is relatively consistent (when they're not sneaking small animals they've caught for themselves). The Catahoula Leopard Dogs reputation as an excellent herding dog has caused their export to Venezuela, where they work on gigantic Brahman cattle ranches. They have also been exported to Australia and New Zealand specifically as hunting dogs, and their smell is so keen they have been used in law enforcement searches in the United States as well. It has been said that President Theodore Roosevelt insisted on bringing Catahoula Leopard Dogs with him when he went hunting. Catahoula Leopard Dogs have been bred specifically for their innate abilities in these areas, and as a result, their breed has a varied look. One characteristic that stays fairly consistent, however, is their speckled coat— hence, the word "Leopard" in their name. The fiercely loyal, independent Catahoula Leopard Dog was named the official dog of Louisiana in 1979. Many Catahoula Leopard Dogs are still active working dogs. When they are adopted as family pets, they thrive in larger open areas, where they have plenty of room for exercise. Apartment or city living does not suit them, and if they are kept chained up in a backyard, they have been known to chew and destroy things and dig huge holes in the backyard.
---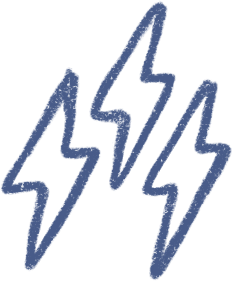 Energy
very active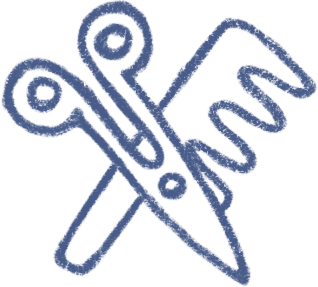 Grooming
a weekly good brushing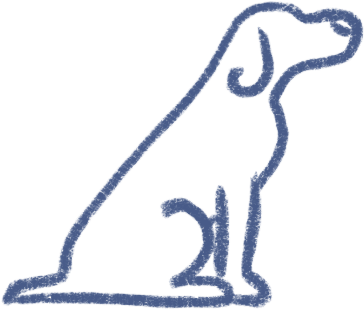 Training
often independent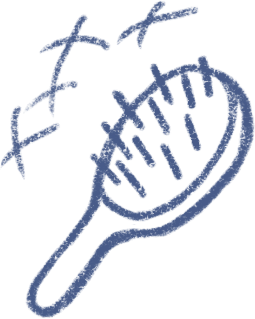 Shedding
regularly
---
Help Your Senior Catahoula Leopard Dog Live a Full & Long Life
These dogs have been bred, over decades, as high-energy, hard-working canines. Providing them with an appropriate diet that meets their health needs is essential. Providing them with an appropriate diet that meets their health needs is essential, at all stages of their lives. Catahoula Leopard Dog puppies can benefit from a nutrient-balanced, high-quality dog food that contains plenty of protein to help in muscle growth. As Catahoula Leopard Dogs age, their need for a nutritionally balanced dog food does not change. With age, they may be more prone to hip dysplasia, in which the hip joints become partially dislocated, causing pain in the back legs, difficulty walking, and in some cases, immobility. To prevent this, owners need to be diligent how much dog food they provide for their senior Catahoula Leopard Dog, as well as the quality. Another common problem that occurs in a large percentage of senior dogs is arthritis. Wear and tear on the joints and ligaments leads to inflammation and pain, which can severely limit a dog's quality of life. Making sure that your senior Catahoula Leopard Dog receives senior dog food that is rich in antioxidants may help alleviate inflammation. Catahoula Leopard Dogs may also suffer from gum disease or other dental concerns as they age. Providing your Catahoula Leopard Dog with a more palatable food as they age will make sure that they are eating enough, and receiving the proper nutrition. At Spot & Tango, we are committed to providing the very highest quality dog food for your senior Catahoula Leopard Dog. All of the meat that we use in our recipes is procured from local farms and is USDA-approved. The human-grade lamb, turkey, and beef that we employ in each of our recipes are free of any growth hormones, preservatives, or artificial additives. The grains that we use in our recipes— brown rice, quinoa, and millet, are all gluten-free and may improve your senior dog's immune system— something that commonly begins to weaken with age in many dogs. These high-quality grains may also boost energy in your senior Catahoula Leopard Dog. The blueberries, cranberries, and apples in our meals are a powerful source of antioxidants, which may help alleviate arthritis symptoms. Spot & Tango meals are also soft by their very nature, and therefore far easier for a senior dog who may be suffering with gum disease or other dental difficulties to eat.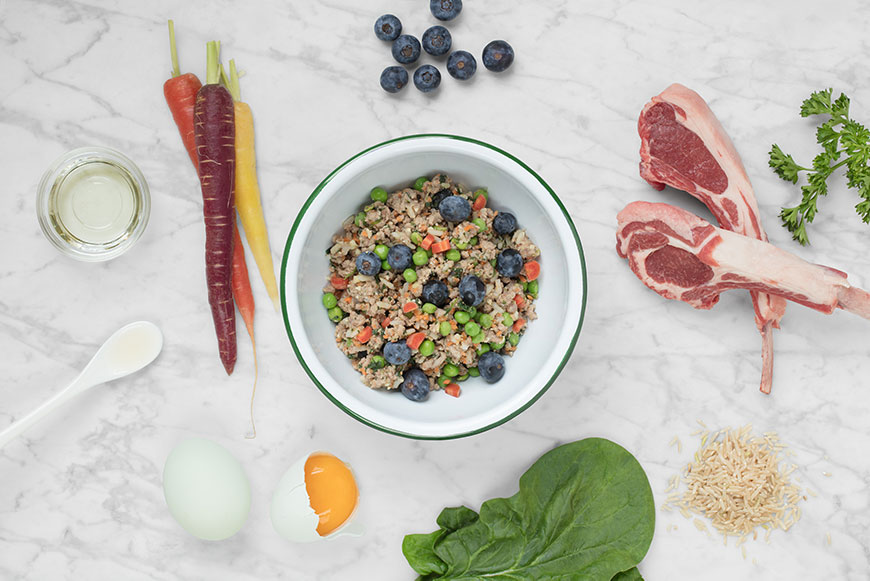 ---
The Best Dog Food for a Senior Catahoula Leopard Dog
A nutritious diet is essential to the health and longevity of Catahoula Leopard Dogs. Catahoula Leopard Dogs experience different dietary needs throughout their lives, making it important to provide appropriate food at each stage. Because Catahoula Leopard Dog puppies are more active than senior Catahoula Leopard Dog dogs, they may require a higher calorie diet than older dogs. A more mature Catahoula Leopard Dog may benefit from a dog food formulated to address age-related health conditions. Due to their size, Catahoula Leopard Dogs may be susceptible to arthritis. dog food recipes containing anti-inflammatory ingredients can help provide relief to senior Catahoula Leopard Dogs. As they age, Catahoula Leopard Dogs may also experience loose, broken or missing teeth. A fresh, palatable diet may become necessary as traditional kibble becomes difficult to chew. Senior Catahoula Leopard Dogs may also struggle with obesity as their activity levels tend to decrease. A lower calorie dog food, specially made for senior Catahoula Leopard Dog dogs can make a big difference in helping aging Catahoula Leopard Dogs maintain a healthy weight.
---
Choose Spot & Tango for Senior Catahoula Leopard Dog Dog Food
Spot & Tango is so committed to providing the best senior dog food for your Catahoula Leopard Dog that they have worked with a team of experts to develop each of their recipes. Among those who have helped formulate these meals are experts from The American Association of Feed Control Officials (AAFCO), veterinarians, and pet nutritionists. When you take our quiz on the Spot & Tango website, we will formulate a unique meal plan for your senior Catahoula Leopard Dog based on their physical characteristics, activity level, and weight. All of our recipes are small-batch cooked to maintain the highest level of quality in our USDA-approved kitchen in New York. All meals are individually packaged and shipped directly to your doorstep in a matter of days. Giving your senior Catahoula Leopard Dog the right dog food can make a tremendous difference in their quality of life. When you order a meal plan from Spot & Tango, you are making an investment in the health, happiness, and longevity of your dog. You both deserve the amazing difference.