Breed
Chesapeake Bay Retriever
---
AKC Grouping
Sporting Group
---
Temperament
affectionate
bright
sensitive
---
Demeanor
somewhat reserved
Choosing the Best Dog Food for a Senior Chesapeake Bay Retriever
A quality, balanced diet rich in nutrients is vital to the health and longevity of your senior Chesapeake Bay Retriever. In the past, Chesapeake Bay Retrievers did not have nutritious food readily available, especially as they got older.
---
Breed
Chesapeake Bay Retriever
---
AKC Grouping
Sporting Group
---
Temperment
affectionate
bright
sensitive
Demeanor
somewhat reserved
How Breed History Plays a Role in Senior Chesapeake Bay Retriever Health Issues
Chesapeake Bay Retrievers were bred in the United States during the 19th century. During this time, commercial dog food was in the early stages of development. The earliest Chesapeake Bay Retrievers worked in the icy waters of the Chesapeake Bay retrieving ducks and geese. The Chesapeake Bay Retriever's thick, waterproof coat was used as insulation in the cold waters where they worked. Webbed feet made Chesapeake Bay Retrievers efficient swimmers. A broad chest and powerful hindquarters contributed to the Chesapeake Bay Retriever's success. Some dogs were known to retrieve 300 ducks a day. As time progressed, Chesapeake Bay Retrievers continued to assist hunters, but also learned how to perform new tasks. Chesapeake Bay Retrievers had the same dietary may benefit from as in the past, though little was known about providing proper nutrition for senior dogs. Today, Chesapeake Bay Retrievers are used as therapy dogs, K-9 dogs, hunting companions and family pets.
---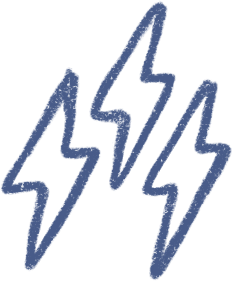 Energy
energetic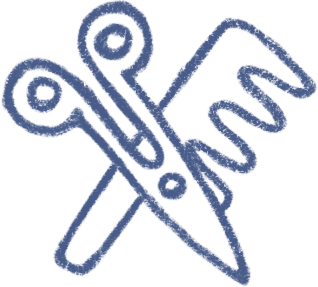 Grooming
brushing 2-3 times a week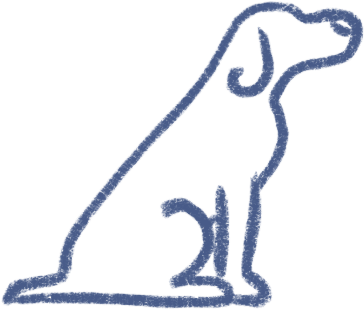 Training
willing to follow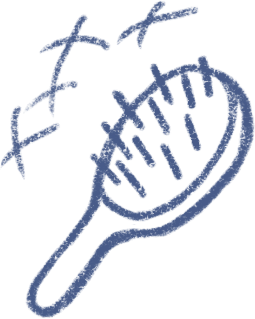 Shedding
regularly
---
Help Your Senior Chesapeake Bay Retriever Live a Full & Long Life
Dog food wasn't very advanced during this time, most likely consisting of table scraps and leftovers. The Chesapeake Bay Retriever may not have lived as long in years past, but it's important to note that your Chesapeake Bay Retriever can live as long as 13 years or more today. How? The key to helping a senior Chesapeake Bay Retriever live a full and long life all lies in selecting the best dog food for a senior Chesapeake Bay Retriever and making sure it gets proper exercise. The average weight of a Chesapeake Bay Retriever is 65-80 pounds (male), 55-70 pounds (female). If your senior Chesapeake Bay Retriever is falling outside of that range, you should first consider a healthy dog food for a senior Chesapeake Bay Retriever (like the dog food Spot & Tango offers). Then, make sure your dog is getting appropriate exercise.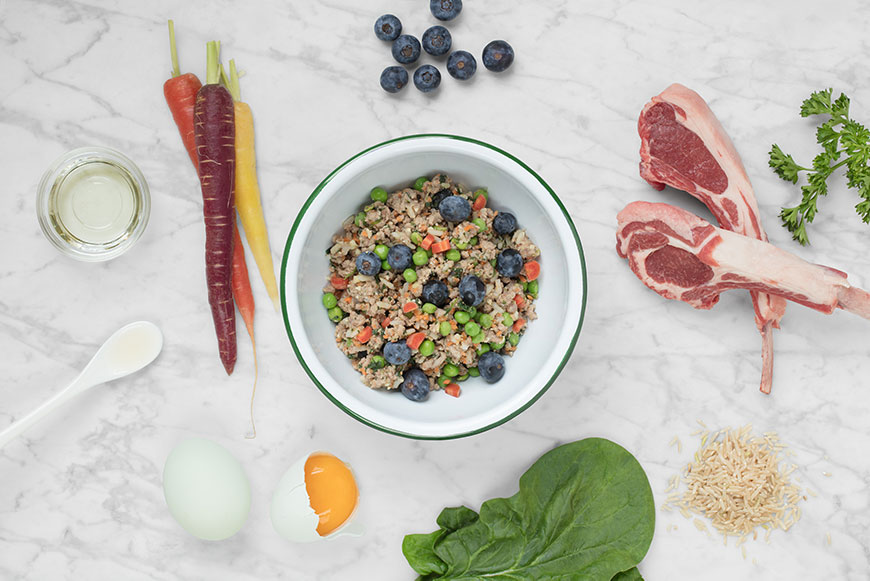 ---
The Best Dog Food for a Senior Chesapeake Bay Retriever
The implementation of a healthy diet is extremely important to the health and well-being of Chesapeake Bay Retrievers. Dietary needs change throughout a Chesapeake Bay Retriever's life, making it important to provide appropriate dog food for every stage. Because they are energetic and growing, Chesapeake Bay Retriever puppies may require more calories and a high protein diet. As a Chesapeake Bay Retriever matures, a recipe specially made for senior dogs can help slow the progression of age related health conditions. Hip dysplasia commonly affects senior Chesapeake Bay Retrievers. A diet rich in Omega-3 fatty acids can help combat the symptoms of this condition. Older Chesapeake Bay Retrievers also struggle with obesity. A lower calorie diet and smaller portions can help keep a dog at a healthy weight. Providing a senior Chesapeake Bay Retriever with the appropriate diet can have a positive impact on their overall health.
---
Choose Spot & Tango for Senior Chesapeake Bay Retriever Dog Food
Just like humans, a sedentary lifestyle and a bad diet can lead to heart disease, mobility problems, and a shortened lifespan. Spot & Tango's food is specially formulated to give your pet good quality nutrition for healthy aging. It is scientifically formulated with the help of veterinarians to meet the needs of aging dogs. It has a proper blend of protein, healthy fats and carbohydrates. It includes healthful fruits and vegetables with important trace minerals and antioxidants, to limit the inevitable genetic damage that comes with the aging of all beings. Meals can be customized to meet your dog's needs, based on age, weight and activity level. Dogs may live longer healthier lives when they eat healthy real food. Complete a profile for your senior Chesapeake Bay Retriever and we can help you find the best nutritional plan for your pet. Spot & Tango will help ensure that you have as many happy and healthy years with your beloved pet as possible.