Breed
Collie
---
AKC Grouping
Herding Group
---
Temperament
---
Demeanor
friendly
Choosing the Best Dog Food for an Overweight Collie
This Scottish herding dog requires a very specific blend of dog food to maintain a healthy weight. Today's collies are generally less active than their ancestors and need to have calorie intake controlled to avoid excess weight.
---
Breed
Collie
---
AKC Grouping
Herding Group
---
Temperment
Demeanor
friendly
The History of Collies and Obesity
Originating in the Scottish highlands, this breed is accustomed to herding in the cold and damp climate of the Scottish Highlands and Isles. In the late 18th century the Collie was prized for its sheep herding abilities. In the late 1800s the breed was imported to England and began its illustrious career in the show ring. When Queen Victoria began to breed Collies, the popularity of the breed spread across Great Britain. The Collie was one of the few versatile breeds in 18th century England that was revered as working and herding dog, show dog and beloved family pet. Very clever and devoted, the Collie is easy to train, gentle and protective of children and other than shedding, is a relatively low maintenance breed.
---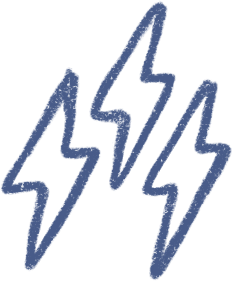 Energy
active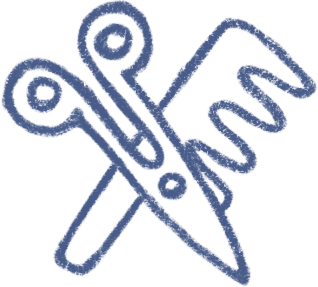 Grooming
brushing 2-3 times a week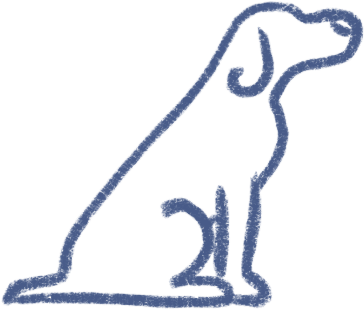 Training
obedient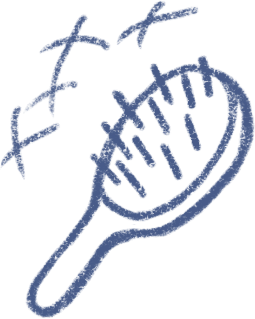 Shedding
seasonally
---
Overweight/Obese Collies in Modern Times
Historically, the Collie was left to its own resources and most likely survived on a diet of hunting spoils and barn vermin. While the Collie is an excellent watchdog, it cannot be depended on as a guard dog as it has very few aggressive tendencies. The popularity of the Collie in the United States exploded after the release of the movie "Lassie Come Home" in which a Collie starred. Collies also appeared in the movies Babe and Road Rovers. Both the rough Collie and smooth Collie (differing coats) are bred as herding dogs and show dogs. Today, the average Collie need not search much past the family kitchen for a fully prepared meal. Given the reduced activity level of the Collie today compared to their ancestors, calorie control is very important for the Collie to maintain a healthy weight.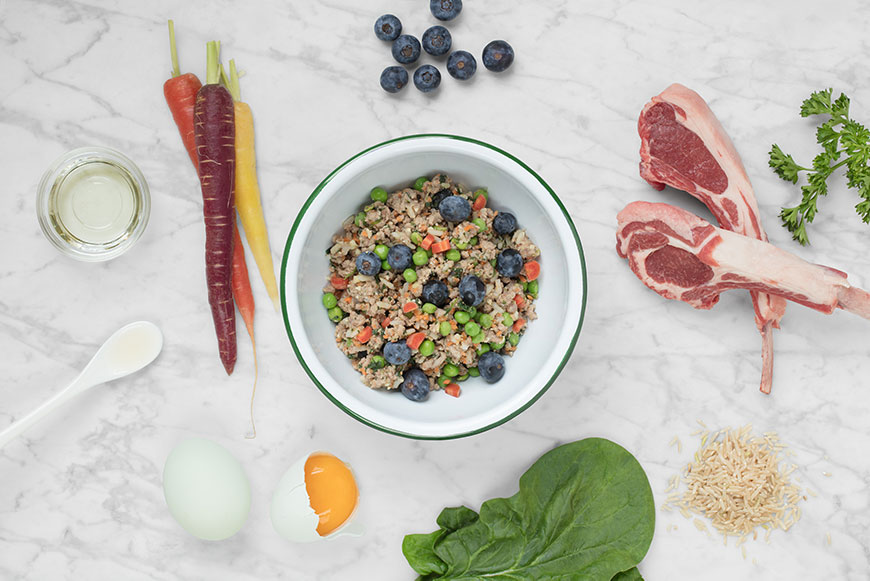 ---
The Best Dog Food for an Overweight Collie
Spot & Tango is dedicated to supplying your Collie the highest quality dog food to promote a healthy weight. Spot & Tango utilizes just locally sourced USDA approved beef, lamb and turkey in their dog foods. By using just locally sourced meats Spot & Tango ensures that their meats are antibiotic, preservative and hormone free. The high-quality meats contained in Spot & Tango's dog food are rich in the proteins that build and repair cartilage and tendons which can help reduce discomfort associated with the muscle stress brought on by excessive weight. Feeding your overweight Collie Spot & Tango dog food that contains gluten-free quinoa, millet, and brown rice can help to increase their energy and help support their digestive system aiding in their weight management. Spot & Tango's recipes include leafy greens and fruits that are known to assist reduce pain and for strengthening the heart of an overweight Collie.
---
Choose Spot & Tango for Overweight Collie Dog Food
Spot and Tango may be the best choice in dog food to address your dog's overweight condition. Spot and Tango will put together a dog food that is high in quality ingredients and will be exactly the right amount of calories for your dog. Your dog is sure to love the fresh ingredients such as protein like beef, lamb, or turkey, fresh fruits and vegetables, and the carbohydrates that are right for your dog to give them the energy they need to keep up with their active lifestyle. You can get started with Spot and Tango by going to our website and taking a quick quiz so the professionals at Spot and Tango can get to know your dog a little better. Once they've gathered their information and you've selected your dog's meals they will get to work in their USDA approved kitchen in New York making all of your dog's food in small batches and seal it up for freshness. They'll ship it off to you making sure that when it arrives at your doorstep packed cold it will only be a few days old. Your dog will get quality meals that are specific to their may benefit from and you'll get the ease and peace of mind knowing that your dog's food comes from a trusted source with high standards! Head on over to our website today and give it a try!