Breed
Croatian Sheepdog
---
AKC Grouping
Foundation Stock Service
---
Temperament
active
alert and intelligent
loyal
---
Demeanor
somewhat reserved
Choosing the Best Dog Food for a Senior Croatian Sheepdog
It is important for your Croatian Sheepdog to receive a well balanced, nutrient-rich dog food on a daily basis. Croatian Sheepdogs may not have always had access to food throughout the generations if they were not able to find prey to eat and as they got older it became a lot harder for them to hunt for prey because, they weren't as fast as they used to be when they were younger.
---
Breed
Croatian Sheepdog
---
AKC Grouping
Foundation Stock Service
---
Temperment
active
alert and intelligent
loyal
Demeanor
somewhat reserved
How Breed History Plays a Role in Senior Croatian Sheepdog Health Issues
Croatian Sheepdogs originated in Croatia in the 1300's. During that time their food consisted of the prey they hunted or table scraps given to them by their owners. Croatian Sheepdogs were used to herd sheep and cattle for the humans. Croatian Sheepdogs are medium sized dogs. They are compact, strong and agile dogs so they were perfect for herding sheep and cattle. Croatian Sheepdogs were known as true masters of their flock. Because, Croatian Sheepdogs have combined habits they were known for herding livestock as well as guardian and companion dogs. Over time the role of Croatian Sheepdogs changed and they became family companions. As Croatian Sheepdogs became family companions they became reliant on their owners to feed them and for the senior Croatian Sheepdogs, being fed by their owner provided them with more nutrients as they aged because, it was a lot harder for them to hunt for their food because they were not as fast as they were when they were younger. In the modern world, Croatian Sheepdogs are used for herding, guarding and companion dogs.
---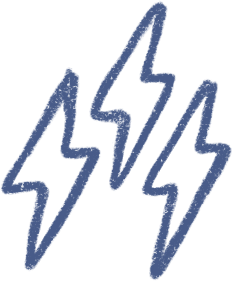 Energy
very active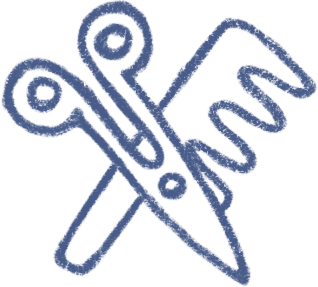 Grooming
only an occasional bath and brushing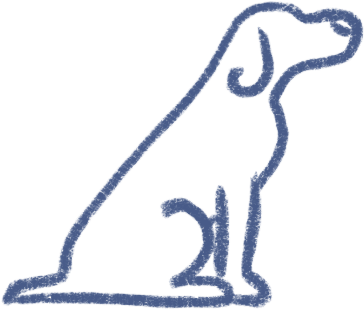 Training
wanting to learn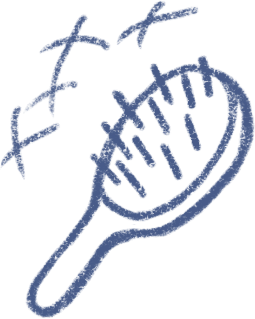 Shedding
occassionally
---
Help Your Senior Croatian Sheepdog Live a Full & Long Life
Since, Croatian Sheepdogs have been around since the 1300's they probably ate what they hunted or whatever people would feed them such as; table scraps in order to survive. The Croatian Sheepdog may not have lived as long in years past, but it's important to note that your Croatian Sheepdog can live as long as 14 years or more today. How? The key to helping a senior Croatian Sheepdog live a full and long life all lies in selecting the best dog food for a senior Croatian Sheepdog and making sure it gets proper exercise. The average weight of a Croatian Sheepdog is 29-44 pounds. If your senior Croatian Sheepdog is falling outside of that range, you should first consider a healthy dog food for a senior Croatian Sheepdog (like the dog food Spot & Tango offers). Then, make sure your dog is getting appropriate exercise.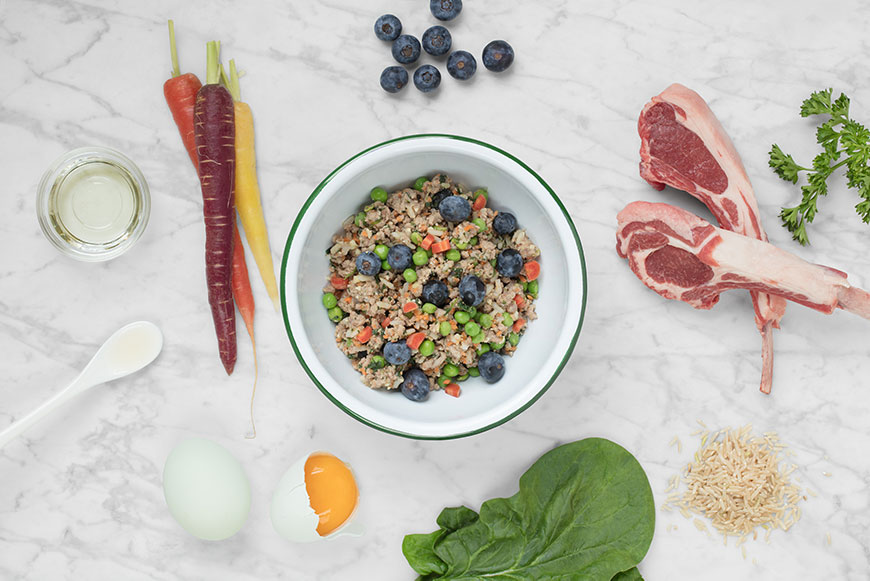 ---
The Best Dog Food for a Senior Croatian Sheepdog
It is important to make sure your Croatian Sheepdog is on the right diet. Being on the proper dog food throughout the life of an Croatian Sheepdog is very important for their overall health. As a puppy, Croatian Sheepdogs need to be on a good high quality dog food formulated for growth or all stages of life. As Croatian Sheepdogs mature they need to be fed a good high quality dog food formulated for all stages of life or adult. Croatian Sheepdogs are known to be a healthy breed but, like all dogs, it is important for them to have routine check ups and to be fed a good high quality dog food in order to stay healthy. Given the fact that Croatian Sheepdogs are healthy dogs as long as you feed them a good high quality dog food and take them to the veterinarian for their routine check ups they should remain happy and healthy throughout their life. It is important that your senior Croatian Sheepdog is on the right dog food, and it makes a difference in their overall health, especially as they age.
---
Choose Spot & Tango for Senior Croatian Sheepdog Dog Food
At Spot & Tango, we're committed to providing your dog with the right food for its unique needs. And this process starts with a questionnaire geared toward pinpointing those needs in order to provide you and your canine companion with a personalized meal plan to address any concerns your dog will face. Our meals are made with all fresh, whole, human grade ingredients, for starters, and we don't use fillers like sugar that can complicate your dog's health regimen with things like surprise weight gain. We use 100% real meat to satisfy your dog's desire for protein, and we provide the other vitamins and nutrients your dog needs with fruits, vegetables, and grains. Our meals are softer and more palatable for senior Croatian Sheepdogs, and the absence of gluten can make digestion easier, as does the inclusion of plenty of fiber. Vitamin C can boost the immune system, leading to better overall health. Managing weight and bone health is important for senior Croatian Sheepdogs, as well, and our calcium rich meals may help keep your dog's bones healthy. Spot & Tango is family owned and operated, so we know that your dog is part of the family and deserves only the best.