Breed
French Bulldog
---
AKC Grouping
Non-Sporting Group
---
Temperament
---
Demeanor
alert and responsive
Choosing the Best Dog Food for a Senior French Bulldog
Your aging French Bulldog should be provided with a diet that is tailored to their age and unique needs. French Bulldog senior dog food is packed with all of the nutrients and ingredients that your Frenchie will need to live a healthy life. Over the years the French Bulldog has become one of the most popular breeds around the world. Let's take a look at why we love our Frenchies so much to understand why we need the best dog food for Frenchies that are older in age.
---
Breed
French Bulldog
---
AKC Grouping
Non-Sporting Group
---
Temperment
Demeanor
alert and responsive
How Breed History Plays a Role in Senior French Bulldog Health Issues
It's no secret that the French Bulldog has a very distinct appearance. Their iconic "bat ears", large square head, and wrinkled face make them hard not to love! The French Bulldog's small, compact, and muscular body makes the dog even more of a charmer. It has been suggested that, at one point, French Bulldogs were crossed with breeds like terriers or pugs. The crossbreeding throughout history helped the Frenchies to develop their iconic ears. Although the breed does have English roots, there is significant evidence that the English Bulldog is not one of the French Bulldog's ancestors. The French Bulldogs are also known for their short, smooth coats that come in a variety of different colors. The American Kennel Club recognizes the following colors of French Bulldog: Brindle, Brindle & White, Cream, Fawn, Fawn & White, Fawn Brindle, White, White & Brindle, White & Fawn, Cream & White, and Fawn Brindle & White. The French Bulldog is not only exceptional to look at but they are also known for being an excellent companion. French Bulldogs make great companions for families, singles, and children. The breed is very friendly and adjusts well to new environments. The French Bulldog is playful, smart, adaptable, and affectionate. French Bulldogs should be socialized and taken to training classes to help them to become well-adjusted dogs. French Bulldogs are very agreeable dogs, meaning they are easy to train. Since French Bulldogs have a calm energy level that requires minimal exercise, they make great pets for apartment dwellers. French Bulldogs enjoy daily short walks and playing outdoors for shorter periods of time. Due to the breathing difficulties that most Frenchies have, it is important to make sure your French Bulldog is not overexerting themselves, especially in extreme temperatures. The French Bulldogs calm nature is also a very attractive trait. The Frenchie rarely barks and when they do it is because they need or want something.
---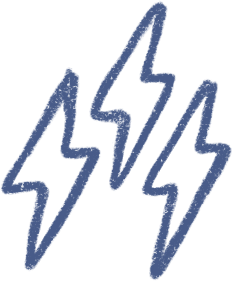 Energy
calm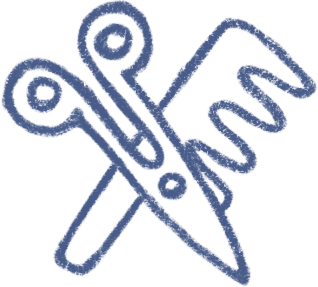 Grooming
only an occasional bath and brushing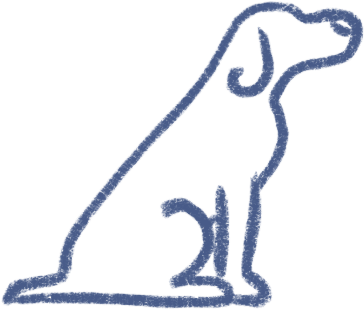 Training
willing to follow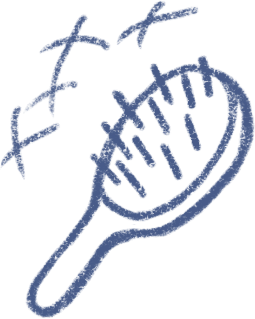 Shedding
regularly
---
Help Your Senior French Bulldog Live a Full & Long Life
Our Frenchies continue to be the center of our families even into their old age. Senior French Bulldogs may require a more unique diet tailored to their age and health needs. An older French Bulldog might need dog food that is low in fat and calories due to their higher risk of obesity. It is important to understand that each dog and breed is different and their dog food should reflect that.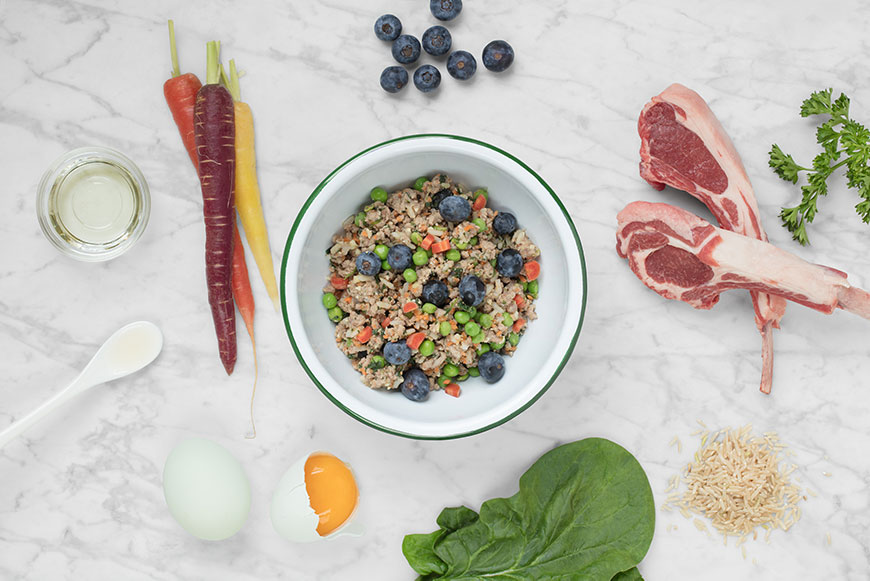 ---
The Best Dog Food for a Senior French Bulldog
It is important to make sure your French Bulldog dog is on the right diet daily to help keep them healthy and active. Being on the proper dog food throughout the life of a French Bulldog dog is very important for their overall health. As a puppy, French Bulldog dogs need to be on a high quality dog food formulated to their unique digestive needs throughout the various stages of their life. As French Bulldog dogs mature they need to be on a good high quality dog food to keep up with their active lifestyle and it should be suited to their unique digestive needs. French Bulldog dogs are pretty healthy dogs however they do need to have frequent veterinarian visits to make sure there aren't any environmental or genetic factors that may hinder their health. By providing them with a nutrient-rich dog food formulated for their digestive needs it can help keep them healthy, especially as they age.
---
Choose Spot & Tango for Senior French Bulldog Dog Food
Spot & Tango is a great option for French Bulldog senior dog food. Our platform allows you to create a customized meal plan for your senior Frenchie. Start by taking our short quiz. Our team of experts including animal nutritionists, food scientists, and veterinarians will help you find the perfect dog food for your French Bulldog. All of our recipes are human grade, free from fillers, additives, and preservatives. We make each of our meals in small batches to maximize flavor, nutrients and prioritized the safety of our food. Our recipes are composed of nutrient-rich foods including vegetables, oils & vinegar, meats, eggs, carbohydrates, and fruits. Each pre-portioned meal will arrive in insulated boxes and vacuum sealed packaging to keep in freshness. Try Spot & Tango French Bulldog senior dog food options today!