Breed
Ibizan Hound
---
AKC Grouping
Hound Group
---
Temperament
family-oriented
even-tempered
polite
---
Demeanor
somewhat reserved
Choosing the Best Dog Food for an Overweight Ibizan Hound
The best way for us to understand the caloric needs of an Ibizan Hound and why it is important for them to have the right dog food is to take a look at their history. Many things have changed in our world over time including a dog's diet. These changes could be contributing factors into an overweight dog.
---
Breed
Ibizan Hound
---
AKC Grouping
Hound Group
---
Temperment
family-oriented
even-tempered
polite
Demeanor
somewhat reserved
The History of Ibizan Hounds and Obesity
The Ibizan Hound dog comes from an island in the Balearic Islands called Ibiza where there is a Mediterranean climate with mild winters and warm sunny summers. The hounds were first brought to the Balearic Islands about 3000 years ago and were used by the Phoenician traders. Because of the rough terrain of the islands and the scarcity of food the dogs were used to hunt rabbits as a means of survival. Hannibel, who was an Ibizan himself, is said to have taken some of the Ibizan Hounds on his trip across the Alps. The dog depicted on the tomb of Tutankhamen which was found in 1922 is an exact replica of the Ibizan Hound dog. This dog has a thin and lean body with extra long legs giving it incredible speed in order to chase the also speedy rabbits they would hunt.
---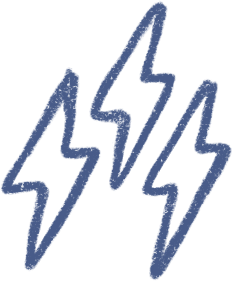 Energy
very active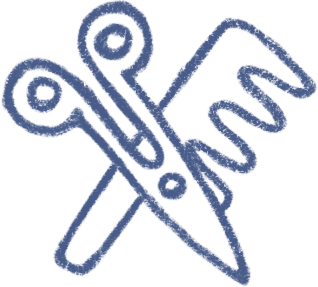 Grooming
only an occasional bath and brushing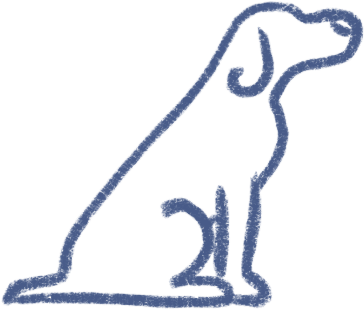 Training
often independent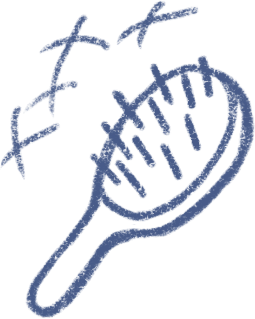 Shedding
occassionally
---
Overweight/Obese Ibizan Hounds in Modern Times
Since we know that in the earliest days of this dogs history rabbits were about the only food available to the inhabitants of the island it would be a safe guess to say that the Ibizan Hound survived off of rabbits. Today the dog is known as one of the fastest dogs and an incredibly high jumper due to their long lean legs. The first two hounds in America to produce a little of puppies were named Hannibal and Tunit in 1956. The Izaban Hound became an AKC breed in 1979 being classified in regular breeds. Owners of an Ibizan Hound will need to make sure to give the dog plenty of space to exhaust his energy as well as ensure that the fencing in his yard is high enough that he can't jump over it. This dog is no longer having to hunt rabbits to survive but is instead living off of the food given to him by his humans and rather than work dog has taken on the role of family pet. As the Ibizan's roles have changed his diet must make some changes along with that and he may no longer need the same amount of calories that he once did as a busy rabbit hunting dog.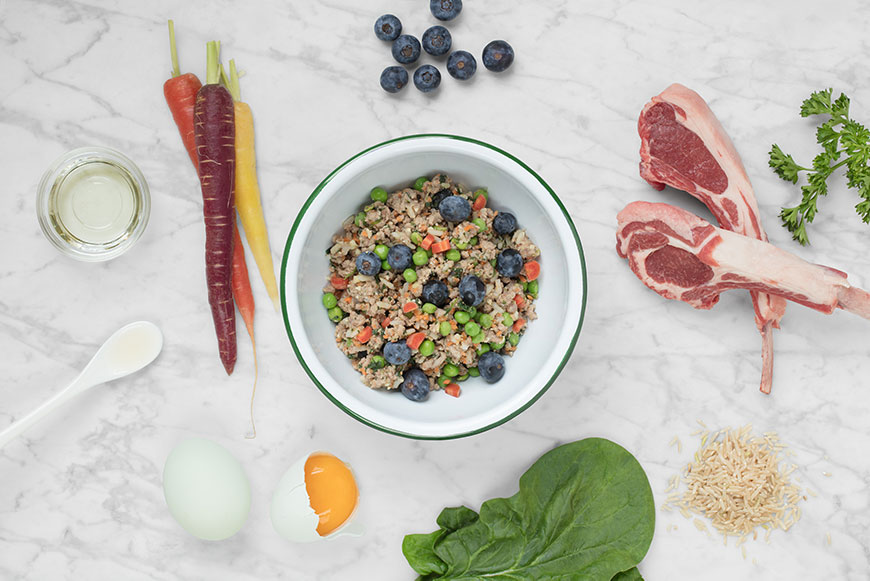 ---
The Best Dog Food for an Overweight Ibizan Hound
Spot & Tango is devoted to providing your Ibizan Hound the highest quality dog food to promote a healthy weight. Spot & Tango uses just locally sourced USDA approved beef, lamb and turkey in their dog foods. By using just locally sourced meats Spot & Tango guarantees that their meats are antibiotic, preservative and hormone free. The premium meats contained in Spot & Tango's dog food are rich in proteins that develop and repair cartilage and tendons which can help in relieving discomfort associated with the muscle pressure brought on by excessive weight. Feeding your overweight Ibizan Hound Spot & Tango dog food abundant in gluten-free quinoa, millet, and brown rice can help to increase their energy and support their gastrointestinal system aiding in their weight management. Spot & Tango's dishes consist of leafy greens and fruits that can assist reduce pain and for strengthening the heart of an obese Ibizan Hound.
---
Choose Spot & Tango for Overweight Ibizan Hound Dog Food
At Spot & Tango, we have come up with human-grade food that is USDA, animal nutritionist, and veterinarian approved. It is also specially designed to ensure that the health of your overweight Ibizan Hound is paramount. We ensure that our dog food for an overweight Ibizan Hound is low in fat and calorie content while high in protein. This helps the Ibizan Hound sustain their muscular and healthy bodies while getting/keeping the Ibizan Hound fit. We have customized meal plans that can aid the unique needs of your overweight Ibizan Hound. We purchase locally-sourced and human-grade food that is prepared in our USDA-approved kitchen. We are dedicated to providing quality food that will leave your dog healthy and happy. Take our quiz today and find your dog's suggested plan. Spot & Tango ensures that your dog's nutritional requirements are fully met; if you complete your dog's profile, Spot & Tango will recommend a great meal plan for your overweight Ibizan Hound.