Breed
Irish Wolfhound
---
AKC Grouping
Hound Group
---
Temperament
courageous
dignified
calm
---
Demeanor
alert and responsive
Choosing the Best Dog Food for a Senior Irish Wolfhound
The Irish Wolfhound is a dog whose lineage can be traced back to antiquity, and yet its true origins have gained a thick layer of myth and legend over time. One thing we know for certain is that the Irish Wolfhounds we see today are the result of breeding between the large native dogs of places like Britain and the Middle East. Like most other big breeds, Irish Wolfhounds have a relatively short lifespan. Feeding them a nutrient rich diet is imperative as they reach their senior years. Spot & Tango offers recipes full of natural ingredients that an aging dog may need like carrots, apples, and cranberries, plus protein rich meats like ground turkey and lamb.
---
Breed
Irish Wolfhound
---
AKC Grouping
Hound Group
---
Temperment
courageous
dignified
calm
Demeanor
alert and responsive
How Breed History Plays a Role in Senior Irish Wolfhound Health Issues
In the United States from 1966 to 1986, a privately funded study took place, operating under the guidance of the Irish Wolfhound Club of America. This study included surveys from Irish Wolfhound owners, concluding that dogs of this breed would live to a mean age of 6. 47 years. They also found that Irish Wolfhounds died most frequently of bone cancer. Formal lifespan estimates for the Irish Wolfhound range from 6 to 10 years, with an average of 7 years being supported by a most recent study by the UK Kennel Club. Other analyses show negative effects of neutering in various breeds, with one study implying that neutering a male Irish Wolfhound should only be done once it has reached full adulthood to avoid adverse effects.
---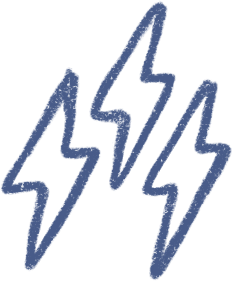 Energy
active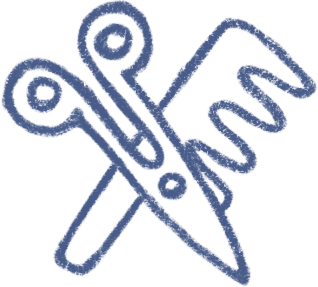 Grooming
a weekly good brushing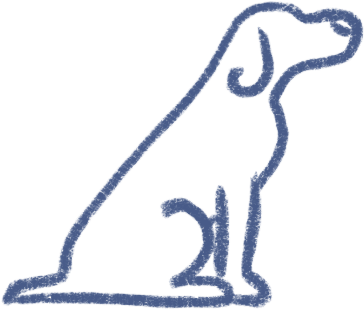 Training
often independent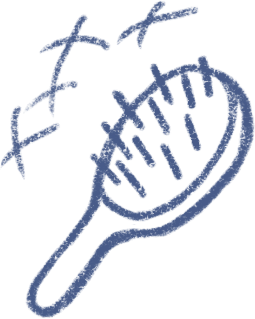 Shedding
seasonally
---
Help Your Senior Irish Wolfhound Live a Full & Long Life
Irish Wolfhounds are also susceptible to a condition known as dilated cardiomyopathy, where the heart becomes enlarged and as a result can no longer pump blood effectively. Around ⅓ of Irish Wolfhounds will develop this disease, and there are often no obvious physical indications that this has taken place. This condition can be detected in the early stages using ultrasound or 24 hour electrocardiographic monitoring. Irish Wolfhounds are a deep chested breed, making them more vulnerable to a condition known as bloat, or gastric dilation volvulus. This is a condition in which the stomach becomes overstretched and rotated by an exorbitant amount of gas. Bloat is a treatable condition so long as it is caught early on.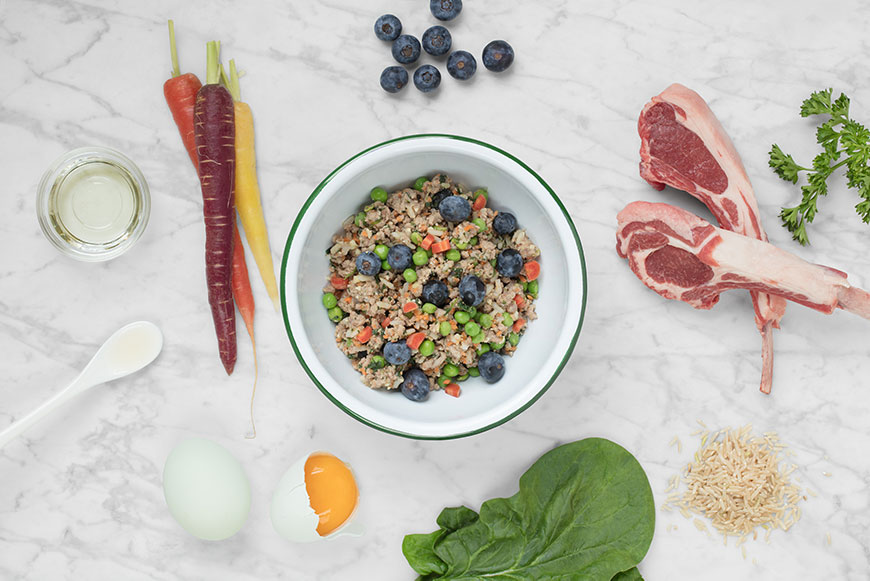 ---
The Best Dog Food for a Senior Irish Wolfhound
The right diet can have a huge impact on the Irish Wolfhound's health. A proper diet isn't just important as a puppy, but it is important that Irish Wolfhounds have the proper diet their entire lives. As a puppy, a high-quality dog food would be beneficial to the Irish Wolfhound. Once matured from a puppy, the Irish Wolfhound should continue to consume high-quality dog food. The Irish Wolfhound can develop certain medical conditions over the course of its life without proper dog food. Without proper care or diet, one condition the Irish Wolfhounds can develop is patellar luxation, which affects the dog's kneecap. Even though senior Irish Wolfhounds can experience a number of health conditions, the right dog food can improve their health, making such an option worth looking into.
---
Choose Spot & Tango for Senior Irish Wolfhound Dog Food
Homemade and delicious recipes by Spot & Tango are essential to your senior Irish Wolfhound's diet. We include locally sourced and fresh ingredients like spinach, eggs, and blueberries combined with pure and lean protein like ground beef and lamb, so your dog will have the ultimate balance of nutrients and taste. We gathered experts such as food scientists and animal nutritionists to formulate every one of our recipes to meet key vitamin and nutrient requirements established by the Food and Drug Administration (FDA) as well as the Association of American Feed Control Officials (AAFCO). Our food is always farmed sustainably and never manufactured, so you can trust Spot & Tango is the right choice for your aging Irish Wolfhound. Every meal is not only pre-portioned according to your dog's weight, activity level, and other physical characteristics, we prepare them in small batches to preserve the quality and over low heat to retain its maximum nutritional value. They have no artificial additives or preservatives, and we never use fillers. Spot & Tango even delivers your dog's food right to your door, with no shipping cost for you. We vacuum seal and flash freeze each portion for freshness, and we use BPA free plastic packaging as well as biodegradable boxes for the planet. Visit our website and take our simple quiz to get a personalized meal plan from Spot & Tango for your senior Irish Wolfhound.