Breed
Karelian Bear Dog
---
AKC Grouping
Foundation Stock Service
---
Temperament
loyal
independent
courageous
---
Demeanor
warm and outgoing
Choosing the Best Dog Food for an Overweight Karelian Bear Dog
The best way for us to understand the caloric needs of your Karelian Bear Dog and to figure out the best dog food for his overweight needs is to take a look at his history and how he has evolved over time. Although this dog does not have a particularly long history, there have been changes in the last 70 years that will make his life a little easier, which could lead to him becoming overweight.
---
Breed
Karelian Bear Dog
---
AKC Grouping
Foundation Stock Service
---
Temperment
loyal
independent
courageous
Demeanor
warm and outgoing
The History of Karelian Bear Dogs and Obesity
This dog is most well known in Finland, where it is very cold and icy much of the year, and is one of the top 10 dogs found there. This dog was bred from other hunting dogs in the region with it's originator being the Komi dog, also from that region. The dog was bred by the hunters of the area who needed a sturdy and fearless hunting dog. The Karelian Bear Dog was bred to be the companion of big game hunters who needed a dog that would not be fearful and would be silent yet strong. If the Karelian Bear Dog is trained correctly he will not bark until his prey is treed or stopped and he can identify what type of animal he has found by the kind of bark he uses. This breed is not usually aggressive towards people, but if not trained properly and strongly he can become aggressive toward any other animal as he loves the thrill of a challenge. His thick double coat keeps the Karelian Bear Dog warm in the harshest of environments and his strong muscular build can keep him going on the longest of hunts. He also possesses a very strong sense of smell and a great sense of direction making him a perfect partner on any hunt.
---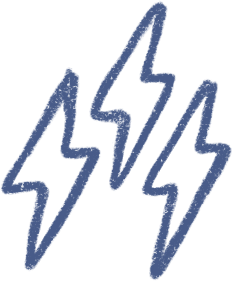 Energy
calm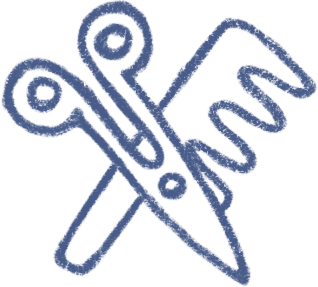 Grooming
only an occasional bath and brushing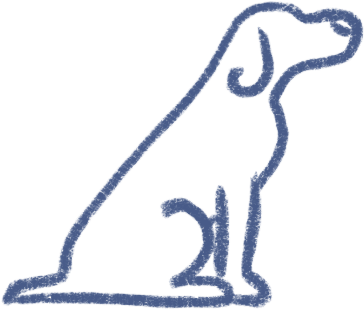 Training
often independent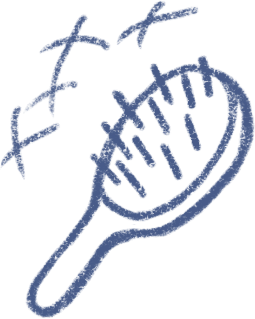 Shedding
seasonally
---
Overweight/Obese Karelian Bear Dogs in Modern Times
Knowing that this is an independent and somewhat aggressive breed we know that the dog most likely was able to find his own food and didn't rely on his owners much to be fed. He most likely helped himself to meat from his hunts or went off to find his own food when he was hungry. Today this dog still is mostly used as a hunting dog since their personality is so well suited for that job and not much else. This is relatively young breed in the AKC as it was only accepted to compete in AKC Companion competitions in 2008. We can be thankful for the English translation of the dog's name since in it's homeland language of Finnish it's name is spelled Karjalankarhukoira. This dog still maintains an active lifestyle since it has retained its role as a huntsman's dog. When it is working or hunting it is enduring long hard days in rough weather and hunting big game. As technology has made life easier and more convenient for humans the effects have trickled down even to our animals. Although this dog's role and job hasn't changed much since it's initial breeding the ease of his job most likely has making it easier for him to find or access food. The Karelian Bear Dog will still require a diet that is high in just the right nutrients and calories in order to keep it at optimal health as it does the hard job of huntsman's companion in the frigid land of Finland.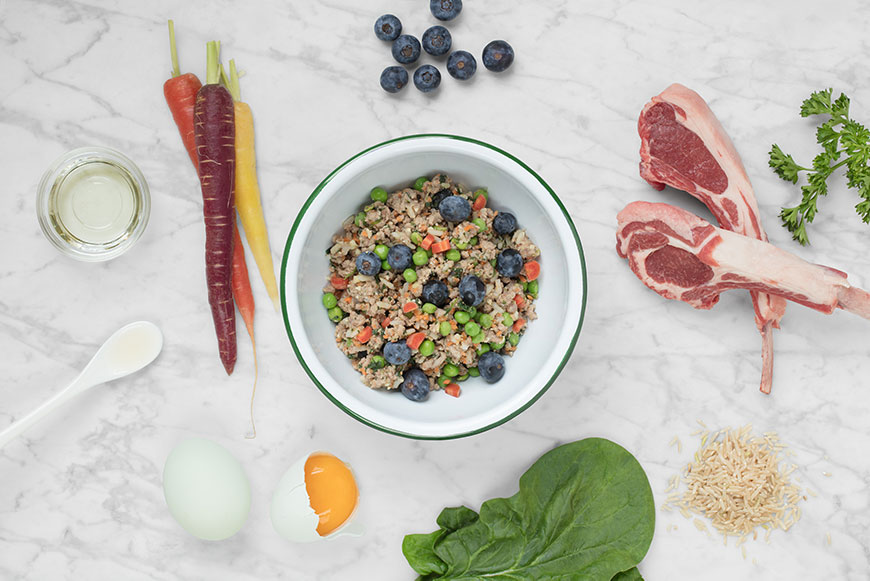 ---
The Best Dog Food for an Overweight Karelian Bear Dog
Spot & Tango is a family run and family operated organisation. When you buy our dog food, we love to consider you a part of our extended family. As family, we desire the very best food for your Karelian Bear Dog so that they can have the best chance at a long, healthy, and happy life. Numerous commercial dog foods are full of fillers and additives that are not especially helpful for a Karelian Bear Dog's diet. Sometimes, that low quality can add to a Karelian Bear Dog being obese. We utilize absolutely nothing but the best ingredients: human grade food comprised of pure meat, vegetables, and fruits. We guarantee that none of our food includes gluten, wheat, soy, or artificial flavors.
---
Choose Spot & Tango for Overweight Karelian Bear Dog Dog Food
Spot & Tango can help you find the best dog food for your overweight Karelian Bear Dogs unique needs. All of our pet food is free from preservatives, fillers, and additives so you can rest assured you are feeding your Karelian Bear Dog high quality dog food. With help from veterinary nutritionists, the nutrition levels in our dog food for an overweight Karelian Bear Dog can help your dog live a longer and healthier life. Start by taking our short quiz so we can help you find the perfect food for your Karelian Bear Dog! Try Spot & Tango's dog food options for an overweight Karelian Bear Dog today!