Breed
Kuvasz
---
AKC Grouping
Working Group
---
Temperament
---
Demeanor
somewhat reserved
Choosing the Best Dog Food for a Senior Kuvasz
The Kuvasz is often a loyal, fearless and sweet breed. Their demeanor is often times described as reserved with strangers. But as the dog ages and reaches its senior years, their temperament can become less predictable. While a Kuvasz typically needs regular exercise, as they get older their energy levels tend to gradually fade which can lead to obesity. A dutiful owner of a Kuvasz should take time to find the right dog food for a senior Kuvasz to help keep energy levels up and their weight controlled.
---
Breed
Kuvasz
---
AKC Grouping
Working Group
---
Temperment
Demeanor
somewhat reserved
How Breed History Plays a Role in Senior Kuvasz Health Issues
The Magyar tribes introduced the Kuvasz to Hungary in 896 A. D. , but the Kuvasz date back to 2000 BC, making them an ancient breed of livestock dog. Kuvasz dogs historically served in the role of protecting livestock from prey. Kuvasz have light coats, a breeding characteristic to help shepherds distinguish them from wolves. Kuvasz dogs are large with an odorless thick coat, which made them great for guarding livestock in cold climates like Hungary. Kuvasz are extremely loyal and protective of their flock, as well as instinctively intelligent. Since Kuvasz were bred as working dogs, they likely developed a diet high in protein and fat from killing prey treating the livestock they guarded. Such lack of variety in diet likely lead to a carbohydrate deficiency from lack of grains, which is important for a well balanced healthy diet.
---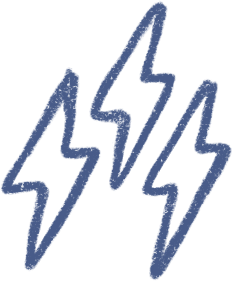 Energy
active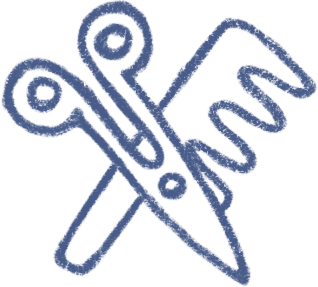 Grooming
a weekly good brushing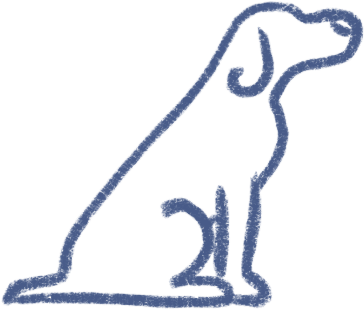 Training
often independent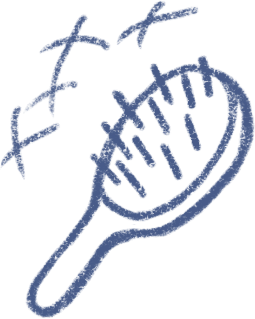 Shedding
regularly
---
Help Your Senior Kuvasz Live a Full & Long Life
Since the Kuvasz has a reputation for being a very independent dog it would be a safe guess that they didn't rely on humans too much to be fed. This breed would have had no problem searching out its own food and providing for itself. The Kuvasz may not have lived as long in years past, but it's important to note that your Kuvasz can live as long as 12 years or more today. How? The key to helping a senior Kuvasz live a full and long life all lies in selecting the best dog food for a senior Kuvasz and making sure it gets proper exercise. The average weight of an Kuvasz is 100-115 pounds (male), 70-90 pounds (female). If your senior Kuvasz is falling outside of that range, you should first consider a better dog food that's ideal for a senior Kuvasz (like the dog food Spot & Tango offers). Then, make sure your dog is getting appropriate exercise.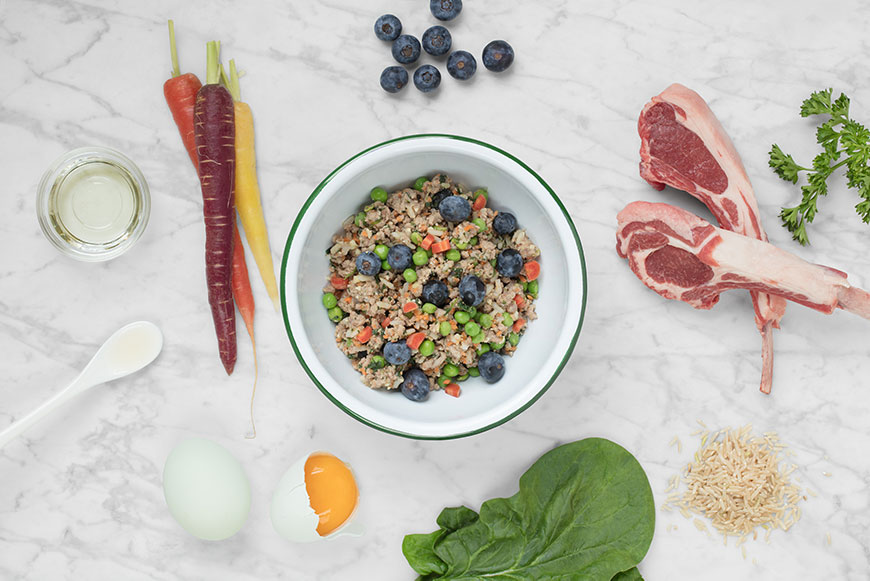 ---
The Best Dog Food for a Senior Kuvasz
A nutritious diet is essential to the health and longevity of Kuvaszs. Kuvaszs experience different dietary needs throughout their lives, making it important to provide appropriate food at each stage. Because Kuvasz puppies are more active than senior Kuvasz dogs, they may require a higher calorie diet than older dogs. A more mature Kuvasz may benefit from a dog food specially formulated to address age-related health conditions. Due to their size, Kuvaszs may be susceptible to arthritis. dog food recipes containing anti-inflammatory ingredients can help provide relief to senior Kuvaszs. As they age, Kuvaszs may also experience loose, broken or missing teeth. A fresh, palatable diet may become necessary as traditional kibble becomes difficult to chew. Senior Kuvaszs may also struggle with obesity as their activity levels tend to decrease. A lower calorie dog food, specially made for senior Kuvasz dogs can make a big difference in helping aging Kuvaszs maintain a healthy weight.
---
Choose Spot & Tango for Senior Kuvasz Dog Food
Spot & Tango is here to help you find the perfect dog food for your canine companion. We start with a questionnaire that will help us pinpoint your dog's unique needs so that we can provide you with a personalized plan for your dog's diet. Spot & Tango meals are made with whole, fresh, human grade ingredients to promote a healthy lifestyle. We use 100% real meat for the high protein diet your dog wants, and we don't use fillers like gluten and soy that can make digestion more difficult or create excess weight gain. Our dog food is softer and more palatable for senior Kuvaszs, and we round out the diet with fruits and vegetables, as well as grains, to provide a whole host of vitamins and nutrients that your dog may benefit from and that meat won't provide. This will provide your dog with vitamin C, fiber, and more to help make sure your dog's needs can be met, even into its golden years.