Breed
Norwich Terrier
---
AKC Grouping
Terrier Group
---
Temperament
---
Demeanor
friendly
Is Spot & Tango the Best Dog Food for a Norwich Terrier
Spot & Tango is all about making dog food personal. That's why we offer customized plans based on your dog's specific breed, weight, age, and other dietary needs. After filling out our questionnaire, you'll receive a personalized recommendation that you know is just right for your Norwich Terrier. Our recipes are all certified by AAFCO to ensure our dog food fulfills the dietary requirements for Norwich Terriers, and we only use the highest quality fresh ingredients so your Norwich Terrier can live a longer and happier life. Our pre-portioned packs ensure that your Norwich Terrier gets exactly the right amount of food, with no hassle for you. Ultimately, we make it easy to find and feed the best dog food for your Norwich Terrier. Spot & Tango can also be particularly effective if your Norwich Terrier has a sensitive stomach, is overweight, needs a high-protein diet, or is an elderly dog.
---
Breed
Norwich Terrier
---
AKC Grouping
Terrier Group
---
Temperament
---
Demeanor
friendly
What Makes a Norwich Terrier Unique?
The Norwich Terrier is a member of the AKC's 'Terrier Group' with a temperament that is often described as affectionate, loyal and alert. The Norwich Terrier has a demeanor best described as 'Friendly'. When it comes to grooming needs, the Norwich Terrier requires a weekly good brushing and sheds regularly. In regards to training, you can expect the Norwich Terrier to be willing to follow with a decent level of excitement or energy. The Norwich Terrier can be expected to live 12 to 15 years if they receive proper excercise and a Norwich Terrier dog food diet that keeps their weight between 12 pounds. The Norwich Terrier is generally considered small with a height of about 10 inches for males and 10 inches for females.
---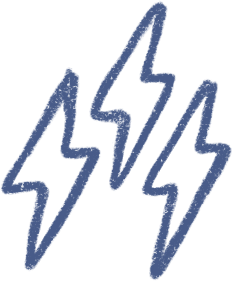 Energy
active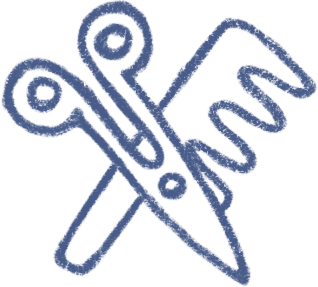 Grooming
a weekly good brushing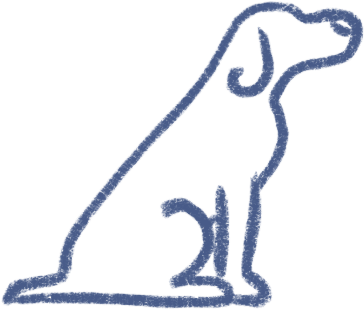 Training
willing to follow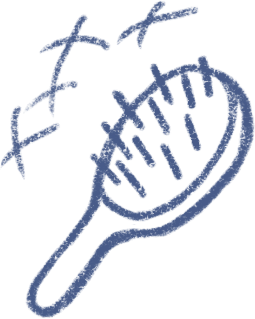 Shedding
regularly
---
Spot & Tango took their families recipes and worked with a team of experts, veterinarians, pet nutritionist and the Association of American Feed Control Officials (AAFCO), to create their highly nutritious dog food. To ensure that your senior Norwich Terrier has the diet that is best for them Spot & Tango has you provide specific information about your dogs' physical characteristics, activity level and weight allowing them to create you a special personalized dog food. In their USDA approved kitchens, Spot & Tango uses human grade food, cooked in small batches to retain the max amount of nutrient and flavor. Spot & Tango meals are individually packaged, flash frozen and shipped right to your front door within just a few days providing the freshest dog food. Providing a specialized diet from Spot & Tango makes a visible difference in your Norwich Terriers happiness and health throughout their senior years.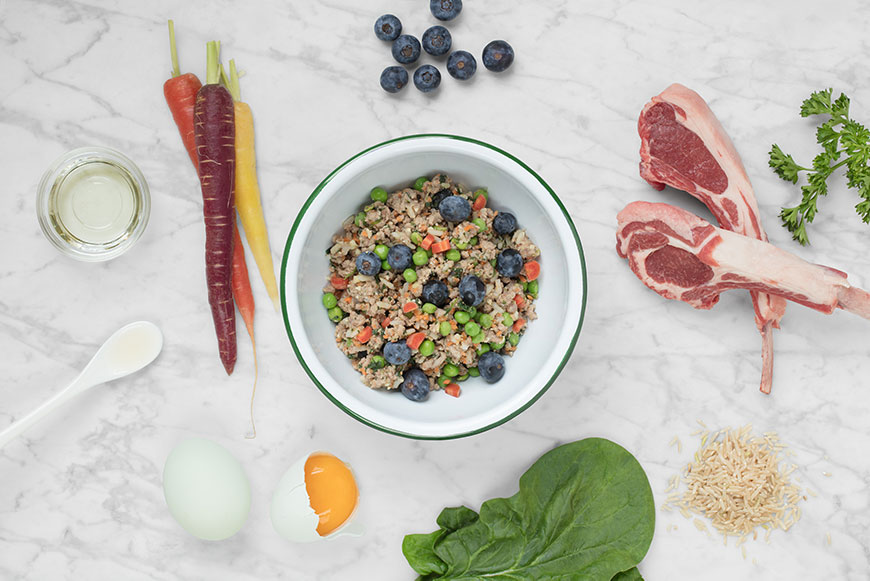 ---
Spot & Tango offers several high-protein meat options for your Norwich Terrier including a Turkey & Red Quinoa, Beef & Millet, and Lamb & Brown Rice option. All our recipes have an appropriate blend of spinach, carrots, peas, various fruits, eggs, parsley, apple cider vinegar, safflower oil, vegetable stock and an all-natural blend of vitamins & minerals to ensure meals are nutritionally balanced while still creating a high-protein dog food for a Norwich Terrier. 100% of the ingredients in our recipes are approved for human consumption (because dogs deserve to have the same quality food that we eat) and use USDA Certified meats. We never use preservatives, growth hormones or artificial additives. Our vegetables are an excellent source of fiber and vitamins our eggs help increase protein levels while also containing essential calcium and amino acids to support strong bones, build muscles and repair tissue. If you want a high-protein dog food for your Norwich Terrier, Spot & Tango could be the solution.
---
If you want to find the right dog food for your overweight Norwich Terrier to help them lose weight, the first step is investing in a company that cares. The Spot & Tango promise is that your Norwich Terrier will receive food that they need, and food that works for them. When you take the Spot & Tango survey, and fill out questions pertaining specifically to your pet, the algorithm will create a recipe tailored to your pets needs. Every recipe at Spot & Tango is carefully crafted with the help of pet nutritionists, veterinarians and experts in the field. Ensuring the highest quality dog food isn't an easy task, but Spot & Tango has made it happen with incredibly high quality food tailored to your pets needs, without breaking the bank. The recipes focus on high protein, with USDA approved turkey, lamb, and beef, approved for human consumption. Invest in your overweight Norwich Terrier's health today with Spot & Tango, and give them the possibility of a longer and healthier life.
---
At Spot and Tango, our veterinarians and pet nutritionists have specially formulated meals to match the nutritional levels mandated by the American Association of Feed Control Officials (AAFCO). All recipes are safely cooked in our USDA-approved kitchen in small batches and at low temperatures to preserve quality and flavor. It's easy to find the right food for your dog by taking our online quiz. We will help customize a dog food plan for your Norwich Terrier based on physical characteristics, activity level and weight. Spot and Tango is dedicated to providing the proper nutrition for your dog to ensure that they lead a happy and healthy life. Prevent painful symptoms in your Norwich Terrier by providing meals that offer relief and improve overall health. Your Norwich Terrier doesn't have to suffer from a sensitive stomach. Help your dog enjoy life with healthy meals from Spot and Tango.