Breed
Shetland Sheepdog
---
AKC Grouping
Herding Group
---
Temperament
---
Demeanor
somewhat reserved
Choosing the Best Dog Food for a Shetland Sheepdog with a Sensitive Stomach
If your Shetland Sheepdog has a sensitive stomach, you know how difficult and nerve-racking this can be as an owner. You don't like to see your dog suffer, and it can be frustrating to find just the right dog food your dog will enjoy eating and is nutritious. If your dog has a sensitive stomach and you've taken them to the vet to rule out any health concerns, there may be a service that is just right for a concerned dog owner such as yourself!
---
Breed
Shetland Sheepdog
---
AKC Grouping
Herding Group
---
Temperment
Demeanor
somewhat reserved
The History of Shetland Sheepdogs with a Sensitive Stomach
Knowing the history of the Shetland Sheepdog could give us a clue as to why they may be suffering from a sensitive stomach so take a look. We know that the Shetland Sheepdog was specifically bred to be a small dog to keep it from needing much to eat during the long harsh winters of their homeland, the Shetland Islands. These islands in the northern tip of the United Kingdom didn't provide much food during the winter months so a smaller dog was needed to work on farms among the cattle and sheep. Their small diet and appetite enabled them to be able to do the work that needed to be done without requiring too much care. From these islands the Shetland Sheepdog was brought to England in the early 1900s and recognized by the Kennel Club in 1909. Here in America these herding dogs with athletic builds and great intelligence are usually kept as family pets and no longer need to want for food. However, now that we know the history of this beautiful dog, we can see that it is important to make sure that they are not overfed in our comfortable homes. Keeping your Shetland Sheepdog at a healthy weight with a healthy diet is one way to try to combat a sensitive stomach.
---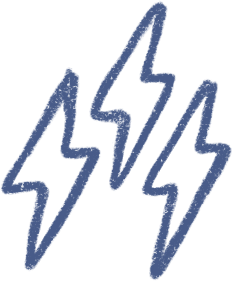 Energy
active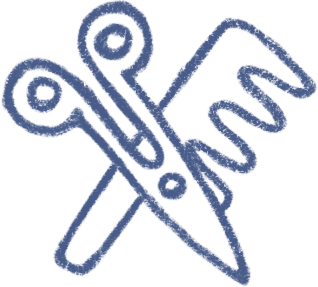 Grooming
brushing 2-3 times a week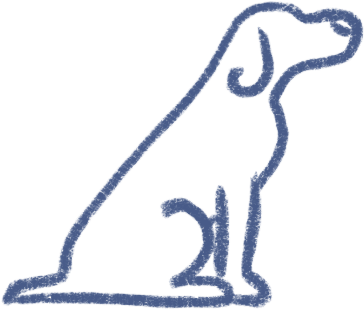 Training
wanting to learn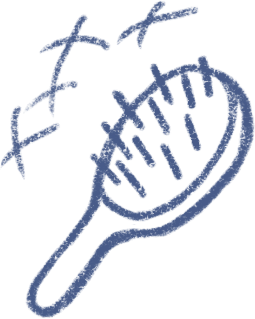 Shedding
seasonally
---
A Shetland Sheepdog with a Sensitive Stomach in Modern Times
When choosing a dog food for you Shetland Sheepdog you'll want to look for a dog food that is high-quality and vet approved. You'll want to look for a dog food that uses human-grade ingredients and is high in protein and contains fruits and vegetables. One common problem among Shetland Sheepdogs is gallbladder issues and this can also be a cause of stomach problems in your dog. In order to keep your dog's digestive system in top shape you'll want to find a dog food with gluten-free grains. Your dog does need carbohydrates for energy and to support thyroid function, since Shetland Sheepdogs are also prone to thyroid disease, but you'll want to provide them grains such as brown rice, millet, and quinoa that are gluten free since many dogs are allergic to gluten. You'll also want to find a dog food that has the proper amount of fiber which will mostly come from fruits and vegetables. Many commercial dog foods are high in protein and carbs but have little or no fruits and vegetables. A dog food that is made with human-grade ingredients is most likely to contain fruits and vegetables and give your dog the nutrients they need throughout their life. You may have a hard time finding a food that has all the right ingredients and is high-quality in your local grocery store, but Spot & Tango can take care of you and your dog! Spot & Tango has dog food with all the beneficial ingredients for your dog's stomach, and they make it easy to get it to your dog. All you have to do is go online to their website and fill out a small quiz with some details about your dog. From there you'll get to pick out the recipes that you think your dog will love best. When Spot & Tango prepares your food, they will make sure that your dog is getting just the right amount with the specific c,alorie count proper for your dog lifestyle and weight. When you go to give Spot & Tango a try you'll also get a discount on your first two weeks of meals!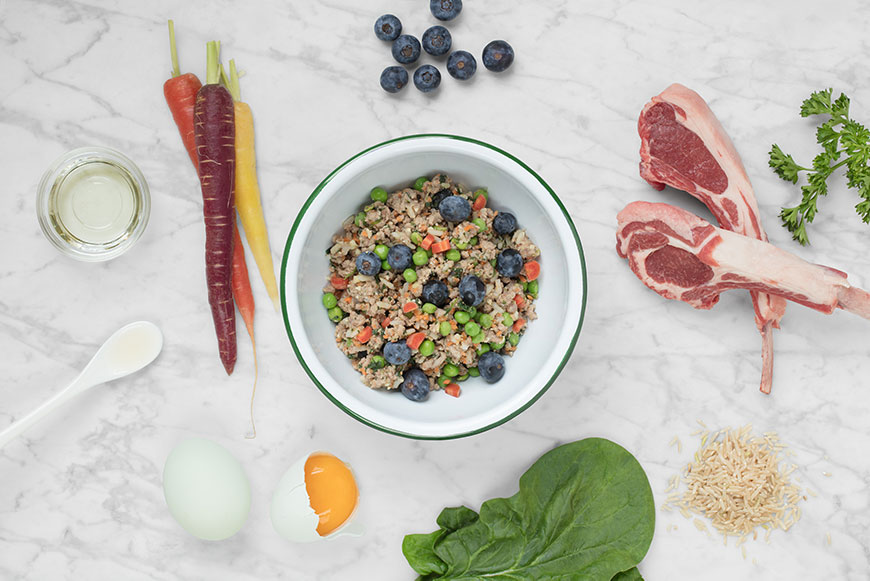 ---
The Best Dog Food for a Shetland Sheepdog with a Sensitive Stomach
Consulting your veterinarian, to find what is causing your Shetland Sheepdog's sensitive stomach is very important. Then Spot & Tango will take the challenge out of finding the right dog food for your Shetland Sheepdog's sensitive stomach. There are no guessing games about the ingredients in Spot & Tango's dog food since the ingredients for every recipe is listed on their website. Spot & Tango uses only locally sourced USDA certified turkey, beef, and lamb in all their recipes. This meat has no artificial additives, it's hormone free, and preservative free. The carbohydrates used in Spot & Tango's dog food aides the digestive and immune systems which is beneficial for your Shetland Sheepdog's sensitive stomach. Such fruits as dried cranberries, apples, and blueberries are in Spot & Tango's dog food. These ingredients are packed with vitamins and antioxidants that can alleviate some discomfort your Shetland Sheepdog with a sensitive stomach is experiencing. When feeding your Shetland Sheepdog a sensitive stomach meal from Spot & Tango, you can be sure you know exactly what is in your dog food and that the ingredients will be good for your Shetland Sheepdog.
---
Choose Spot & Tango for Shetland Sheepdog Sensitive Stomach Dog Food
With human-grade ingredients such as beef, turkey, and lamb along with gluten free grains, fruits, vegetables, and the perfect mixture of vitamins and minerals added you'll rest easy knowing that your dog is getting all the right ingredients at just the right amounts. You can't do better for your dog so go ahead and get started with Spot & Tango now!