Breed
Tibetan Mastiff
---
AKC Grouping
Working Group
---
Temperament
independent
reserved
intelligent
---
Demeanor
alert and responsive
Choosing the Best Dog Food for an Overweight Tibetan Mastiff
The typical stature of a Tibetan Mastiff is strong and impressive, seeming to have left humans in awe since the dawn of the breed. A 19th century writer stated that these dogs found within Tibet were "twice the size" of the ones spotted in India at the time, and that they were "able to kill a tiger". In the face of stories like this, most Tibetan Mastiffs have an aloof and non-confrontational disposition, and they are known for using conventional livestock guardian strategies like barking or scent-marking. They are faithful watch dogs, and are usually only aggressive when they are protecting their owners and homes. Tibetan Mastiffs also require less food in comparison to their size than some other large breeds, only about 4 cups of high quality dog food a day. Feeding your Tibetan Mastiff too much or simply feeding them low quality dog food can cause them to become overweight.
---
Breed
Tibetan Mastiff
---
AKC Grouping
Working Group
---
Temperment
independent
reserved
intelligent
Demeanor
alert and responsive
The History of Tibetan Mastiffs and Obesity
While history states that early dogs of this breed could only reach about 33 inches in height and weigh between 121 lbs - 198 lbs, there are modern American and Chinese kennels that have been said to produce Tibetan Mastiffs that teter on the edge of 300 lbs. The sheer proportion of this primitive breed had confused early Europeans traveling east, who used the term "mastiff" to describe this dog as they often did with other large dogs in the West. Tibetan mountain dog is perhaps a more appropriate name for this ancient dog, as it relates to the landrace breed of the Tibetan Mastiff, the Himalayan mountain dog. Some large breeds, like the Great Pyrenees and Saint Bernard, are partial descendants from the Tibetan Mastiff. There are even studies that found that this breed's high hemoglobin levels and ability to quickly adjust to high altitudes indicate interbreeding with prehistoric Tibetan wolves.
---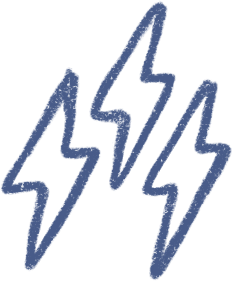 Energy
active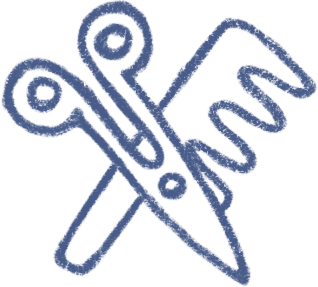 Grooming
brushing 2-3 times a week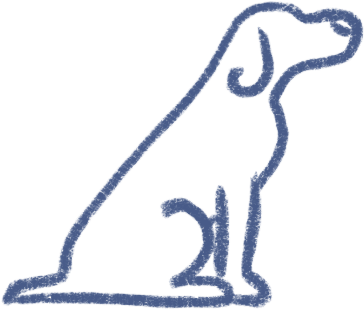 Training
often independent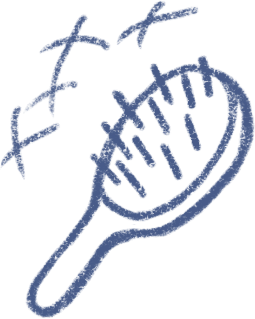 Shedding
seasonally
---
Overweight/Obese Tibetan Mastiffs in Modern Times
Let loose to roam and protect the village at night, early Tibetan Mastiffs were - and in some ways still are - nocturnal beasts. Perhaps in spite of its powerful and intimidating size, this breed is known for its relentless loyalty and was trusted by ancient Tibetan nomads to guard them, their tribes, and their sheep while they slept. Energy levels within this breed can run high, and Tibetan Mastiffs have been known to be especially active and vocal at night if not properly stimulated during the day.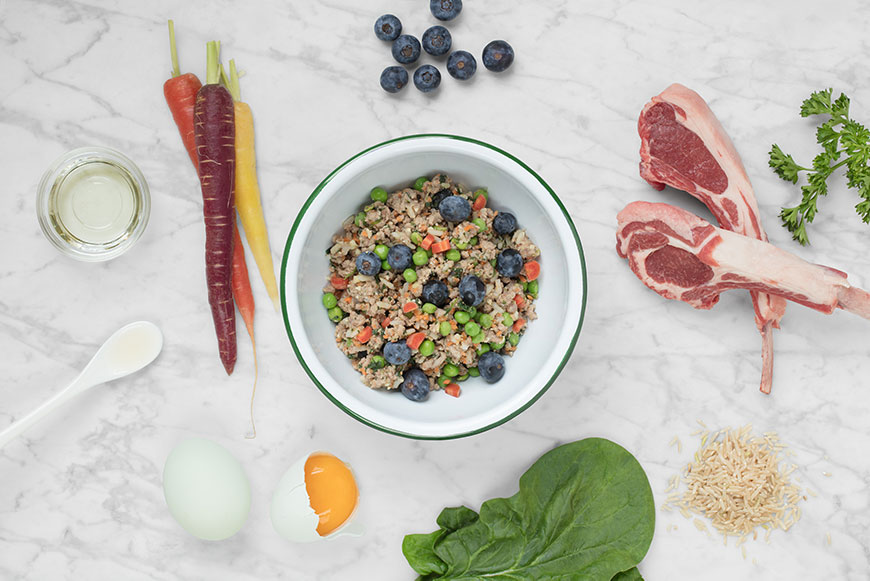 ---
The Best Dog Food for an Overweight Tibetan Mastiff
Insufficient activity as well as feeding your dog food made with fats, fillers, and additives can lead to improper weight gain, which is especially hard on the joints of an already sizable dog like the Tibetan Mastiff.
---
Choose Spot & Tango for Overweight Tibetan Mastiff Dog Food
An overweight Tibetan Mastiff will benefit from a dog food that aids them in getting to and maintaining a healthy weight. Spot and Tango gathers specific information about your overweight Tibetan Mastiff such as their weight, activity levels and other physical characteristics, via a quiz, to create a great meal plan for your Tibetan Mastiff. Spot and Tango's dog food contains only fresh, high quality, all natural human grade fruits, vegetables and meat products. All of their products are USDA approved. Spot and Tango's dog food contain no preservatives, no additives, no fillers, no artificial colors or flavors. They are also gluten, soy, wheat, and grain free. Spot and Tango is a family owned and operated company that strives to provide nothing but the highest quality Tibetan Mastiff dog food. Our recipes started as the same recipes that our owners fed their own dogs. These recipes were then adjusted by an expert team of veterinarians, food scientist and animal nutritionist to ensure they are packed with all the vitamins, minerals, and nutrients that your overweight Tibetan Mastiff may benefit from as defined by the AFFOC (Association of American Feed Control Officials). This highly nutritious food is delivered right to your front door in biodegradable boxes within just days of it being cooked. Such highly nutritious dog food can help your Tibetan Mastiff get to and maintain a healthy weight and help your dog stay mobile longer.