Breed
Wirehaired Vizsla
---
AKC Grouping
Sporting Group
---
Temperament
---
Demeanor
alert and responsive
Choosing the Best Dog Food for an Overweight Wirehaired Vizsla
With a Wirehaired Vizsla being a dog that is prone to being overweight it is very important to take a look at his breeding and history in order to find out what kind of food he may need along with the calories necessary for his lifestyle. This dog has seen much change since his initial breeding in the last 100 years and life has become much different and in some ways easier since then. This different lifestyle could very well be a contributing factor into why the dog is prone to becoming overweight.
---
Breed
Wirehaired Vizsla
---
AKC Grouping
Sporting Group
---
Temperment
Demeanor
alert and responsive
The History of Wirehaired Vizslas and Obesity
This breed originates from Hungary where it would experience a typical European climate of fairly cold winters along with warm and dry summers. This breed was developed in the 1930's by the breeding of the similar Vizsla's and the German Wirehaired Pointers in order to create a dog that was a great hunter like the Vizsla but with a more sturdy body and a coat that was better suited to the icy waters in the winter. The Wirehaired Vizsla was developed in order to have great retrieving skills for fowl hunters. Their thick coat along with their strong bodies enable them to trek through waters and retrieve as well as track through all kinds of environments. It is estimated that there are only about 400-450 Wirehaired Vizslas in the United States and only about 3000 in the world. Because the dog was bred from a small group of dogs there are a few health concerns to be aware of such as digestive problems, eye problems, and idiopathic epilepsy. It was a combination of the specific type of coat, the strong and sturdy build, and the ease of training that made this dog the perfect breed for the hunters of northern Hungary.
---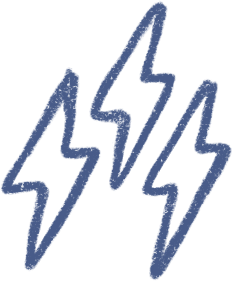 Energy
energetic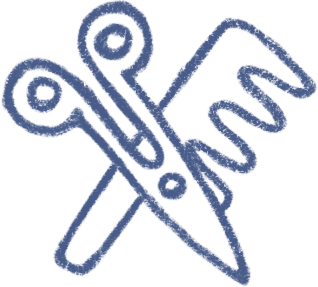 Grooming
only an occasional bath and brushing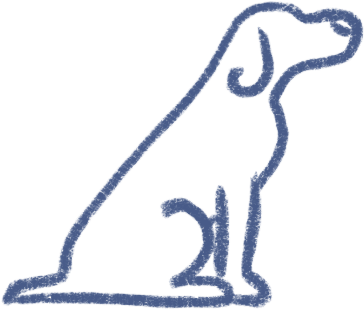 Training
willing to follow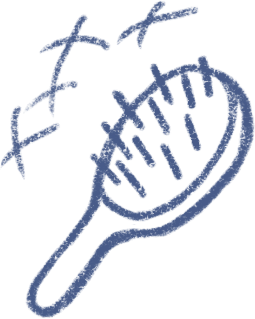 Shedding
seasonally
---
Overweight/Obese Wirehaired Vizslas in Modern Times
This dog was developed not long before the invention of commercial dog food but being the breed of choice in the remote land of northern Hungary leads us to believe that for the good beginning part of its history it probably relied on food it was able to hunt on its own or maybe even scraps from its prey caught on hunts. Today this breed remains a pretty rare breed but some are kept as show dogs and in Hungary the dog is still used as a hunter's companion. The Wirehaired Vizsla has only been eligible to compete in AKC shows since 2014 and is grouped into the Sporting Group. The first Wirehaired Vizslas brought to North America were brought to Canada by a sportsman named, Wesley Basler. The lifestyle of the Wirehaired Vizsla has not changed much in it's homeland of Hungary but in America it is usually kept as a show dog meaning that it has a much less active lifestyle than the one for which it was bred. Now that owners have the convenience of commercial dog food even sports dogs don't usually have to hunt out their own food like they did in the past. The ease of being fed has led to lifestyle that is less active than it was 100 years ago. The owner of a Wirehaired Vizsla will want to make sure that their dog is getting the right nutrients for its lifestyle and the right amount of calories necessary to keep it at a healthy weight in order to give them the healthiest life possible.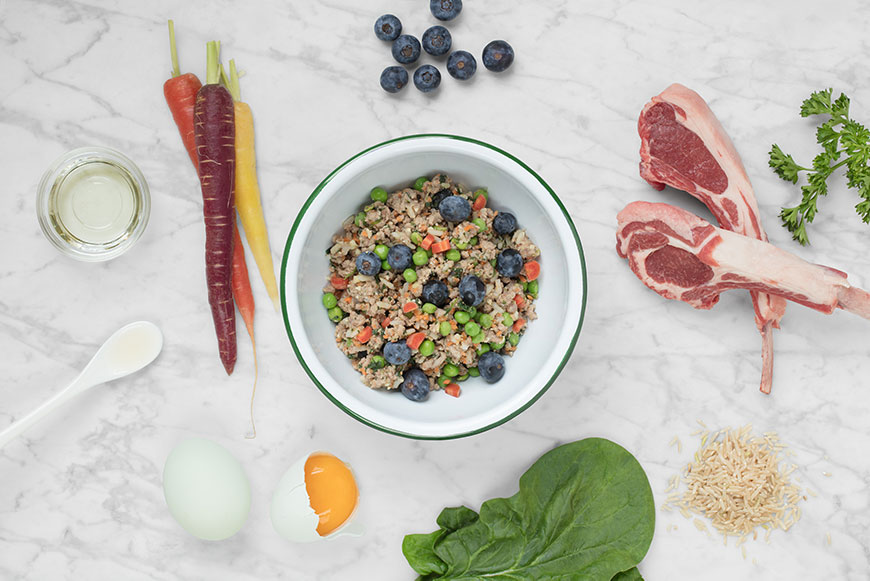 ---
The Best Dog Food for an Overweight Wirehaired Vizsla
It is necessary that a Wirehaired Vizsla is offered the proper quantity of food for each meal. Spot and Tango's dog food for overweight Wirehaired Vizslas does simply that. The vets and animal nutritionists at Spot and Tango collaborate to create the right balance of nutrients your Wirehaired Vizsla requirements so they do not eat way too much and become obese.
---
Choose Spot & Tango for Overweight Wirehaired Vizsla Dog Food
The Wirehaired Vizsla is generally active and full of life, but is not immune to improper weight gain. Finding both a healthy and delicious dog food for your overweight Wirehaired Vizsla is simple with Spot & Tango's homemade and human grade recipes. We provide the perfect balance of meats, veggies, fruits, and grains to ensure your Wirehaired Vizsla is receiving the most nutrition while still enjoying every bite. We use ingredients like 100% pure and lean ground turkey, fresh and locally sourced spinach and cranberries, and we never add fillers or preservatives to our meals. Spot & Tango teamed up with a group of experts like veterinarians and animal nutritionists to formulate these dog food recipes to meet key vitamin and nutrient requirements as established by the FDA and the AAFCO. Every meal is prepared over low heat and in small batches to preserve every bit of nutritional value, then vacuum sealed and flash frozen for freshness. Spot & Tango even delivers your Wirehaired Vizsla's dog food to your door, and you don't pay for shipping. These meals are all pre-portioned according to your pet's weight, activity level, and other physical characteristics so you know you're feeding your Wirehaired Vizsla the right dog food and the right amount for their needs. All you have to do is visit our website and take the simple quiz about your Wirehaired Vizsla to receive a custom meal plan just for them.